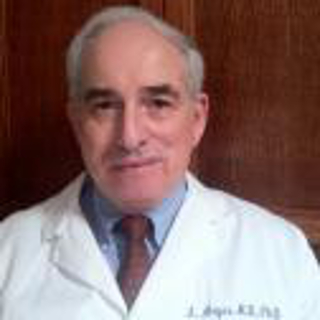 Prof. Lawrence S. Mayer, MD, MS, PhD
22772 Azure Sea


Laguna Beach, CA 92677
Introduction
Dr. Mayer is an expert on the epidemiology of the Coronaviruses including Covid 19. He is leading a group of over 1000 epidemiologists that tracks and reports on the Pandemic. He also actively supports several physician groups, including a group of 1500 Critical Care physicians, with interpreting the rapidly emerging epidemiological literature on the current pandemic.

Over the last few years Dr. Mayer has transitioned to being an independent scholar. consultant and Visiting Fellow, Harvard University. Previously he held a variety of faculty appointments in statistics, biostatistics, epidemiology, biomedical informatics, public health, economics, medicine, and psychiatry. He held various titles including Professor, Bloomberg School of Public Health and School of Medicine, Johns Hopkins University (part-time), Affiliated Professor of a Mayo Clinic/ASU joint program in Biomedical Informatics, a member of the research staff at The Mayo Clinic, and Professor, Arizona State University. His research is in the relationship between the newer methods of analyzing epidemiological data, often arising from social methodology and more traditional biostatistical methods that are standard in epidemiology and clinical trials. He focuses on strategies for validating the new hybrid methodologies. He does a limited amount of consulting in epidemiology, biostatistics, clinical trials, public health, public policy and medicine including cardiology, oncology, toxicology, psychiatry and other specialities where epidemiological issues arise. His consulting projects often focus on model development, model fitting, statistical inferences and model evaluation. He is one of the few MD/PhD biostatistician-epidemiologists. He resides in Dana Point but travels extensively.

He has worked on a wide range of problems in a variety of specialties in public health Health and medicine. The common component of most of these problems is that there is a data set to analyze or, more commonly, there are statistical studies to be reviewed and evaluated. These include clinical trials, observational studies, and statistical reviews such as meta-analyses. About a third of his consulting is for industry and interest groups outside of litigation.

He prides himself on being able to communicate complex ideas in simple language. His primary interests are the evaluation of epidemiological and statistical data and models in a clinical, regulatory, or legal arena.

Dr. Mayer has worked on problems in injury causation, drug development and evaluation, product liability, patent disputes, occupational and environmental exposures, and medical malpractice. He has worked on data and analyses in numerous specialties including toxicology, internal medicine (cardiology, endocrinology, etc.) Ob/Gyn, psychiatry, and surgery and has a preference for problems that are both medically and statistically complex.
---
Areas of Expertise
Biomedical
Competency
Criminal Law
Environmental Toxicology
Epidemiology
FDA
Forensic Psychiatry
Health Care Litigation
Internal Medicine
Law Enforcement
Malingering
Medical Malpractice
Medical Toxicology
Personal Injury
Police Procedures
Post Traumatic Stress Disorder
Psychiatry
Sanity/Competency to Stand Trial
Suicide
Testamentary Capacity
Undue Influence
Wrongful Death
---
Expert Background
Q:

Please list your professional accreditations, degrees, licenses, and certificates granted:

A:

MD with post-doctoral training in medical epidemiology and with an MS and PhD in mathematical statistics and biostatistics. Dr. Mayer recently retired from being a full-time professor of biostatistics, epidemiology, public heath, economics and medicine for over 40 years. He has worked on problems in product liability, drug and device approval, monitoring for safety, causality, clinical trials, evaluation of epidemiological evidence, occupational and environmental exposures and malpractice. He is one of the few physicians with a PhD in statistics with specialization in biostatistics and epidemiology.

As an added credential, Dr. Mayer was a wrongful death and homicide investigator for the local prosecutor as well as being a sworn federal officer for several decades.

Q:

Please list your affiliations or memberships in any professional and/or industry organizations:

A:

Dr. Mayer has been affiliated with many societies over the years including the Royal Statistical Society (Fellow), The Society for Epidemiological Research, The American Association for Advancement in Science, The Society for Environmental Epidemiology, The American Statistical Association, Society for Controlled Clinical Trials, The Institute of Mathematical Statistics and several others

Q:

Please list any teaching or speaking experience you have had, including subject matter:

A:

Dr. Mayer has recently become an independent scholar and consultant after being a full-time professor for 40+ years. He has taught epidemiology, clinical epidemiology, evidence-based medicine and basic and advanced courses and seminars in statistics and biostatistics. He has given dozens of public speeches and presented dozens of papers at professional meetings. Dr. Mayer is considered to be a dynamic teacher, superb public speaker and excellent communicator

Q:

Have any of your accreditations ever been investigated, suspended or removed? (if yes, explain)

A:

no

Q:

On how many occasions have you been retained as an expert?

A:

About 500 times over 40 years including being a consulting expert as well as being a testifying expert (about 400 times)

Q:

For what area(s) of expertise have you been retained as an expert?

A:

Epidemiology, Biostatistics, Clinical Trials, Model Validation & Evaluation, Statistical Review, Malpractice, Product Liability, Wrongful Death, Clinical Trials Evaluation, Data Mining, Evaluation of Epidemiological Studies. Product Lability, Patent Disputes, Drug and Device Development, Approval and Safety Monitoring, Environmental Epidemiology, Occupational Epidemiology, Cardiovascular Epidemiology, Gynecological Epidemiology, Toxicological Epidemiology, Psychiatric Epidemiology, Forensic Epidemiology, Vision Science.

Q:

In what percentage of your cases were you retained by the plaintiff?

A:

about 50%

Q:

In what percentage of your cases were you retained by the defendant?

A:

about 50%

Q:

On how many occasions have you had your deposition taken?

A:

About 100 over 40 years

Q:

When was the last time you had your deposition taken?

A:

2018

Q:

On how many occasions have you been qualified by a court to give expert testimony?

A:

About 400

Q:

On how many occasions have you testified as an expert in court or before an arbitrator?

A:

About 50

Q:

For how many years have you worked with the legal industry as an expert?

A:

Over 40

Q:

What services do you offer? (E.g.: consulting, testing, reports, site inspections etc.)

A:

Consulting, biostatistical review, statistical analysis, data analysis, study review, model evaluation, valuation of epidemiological studies and clinical trials,evaluation of causal content of epidemiological studies, record review, meta analysis, data mining, report writing,etc.

Q:

What is your hourly rate to consult with an attorney?

A:

500

Q:

What is your hourly rate to review documents?

A:

same

Q:

What is your hourly rate to provide deposition testimony?

A:

same

Q:

What is your hourly rate to provide testimony at trial?

A:

same

Q:

Please list any fees other than those stated above (E.g.: travel expenses, copy fees, etc.)

A:

only direct expenses required to do the assignment
---
References
Benjamin Bedard , Esquire
ROBERTS, REYNOLDS, BEDARD & TUZZIO, PLLC
470 Columbia Drive, Bldg. C101
West Palm Beach, Florida 33409
561.688.6560

Kathleen J. Love, Esquire
McGinn, Carpenter, Montoya & Love
201 Broadway SE
ALBUQUERQUE NM 87102
(505) 633.8796

Michael W. Brewer, Esquire
HILTGEN & BREWER, P.C.
9505 North Kelley Avenue
Oklahoma City, OK 73131
405-605-9000

Curtis A. "Chip" Thurston Jr, Esquire
Thurston Law Offices
434 Marietta Street #402
Atlanta, Georgia 30313
Phone: (404) 523-6960

Robert L. Blank, Esquire
RUMBERGER, KIRK & CLADWELL, P.A.
100 North Tampa Street, Suite 2000
Tampa, Florida 33602
(813) 223-4253


---
---