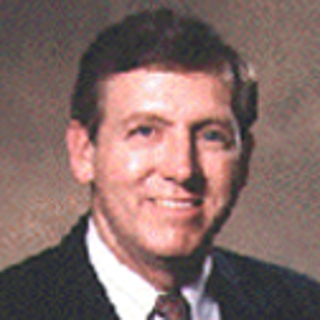 Mr. Lance R. Foster CPP, CSC
Security Associates, Inc.
13814 Egret Ln.


Clearwater, FL 33762
Office: 813-254-3654
Fax: 813-251-2210
Introduction
Lance R. Foster, CPP, CSC is a practicing, non-product affiliated security consultant. He is a former bank security director, homicide detective and college criminology instructor. While specializing in homicides, rapes and bank cases he has been retained in the following types of premises liability cases: banks, ATMs, night depositories, apartments, hotels, bars/nightclubs, office buildings, parking lots, casinos, special events, cruise ships, and security guard operations. He was the chair of the Forensic Methodology Committee of the International Association of Professional Security Consultants when they authored the only accepted and peer reviewed methodology for security experts in response to Daubert hearings.
---
Areas of Expertise
Apartment/Condominium Security
Bank Security
Bars/Lounges/Night Clubs
Criminology
Crowd Control
Hotel Security
Parking Lots/Garages
Premises Liability
Restaurant Security
Retail Security
School Security
Special Event Security
Violent Crimes
---
Expert Background
Q:

Please list your professional accreditations, degrees, licenses, and certificates granted:

A:

BS-Law Enforcement & Security;
MEd-Education;
CPP (Certified Protection Professional);
CSC (Certified Security Consultant)

Q:

Please list your affiliations or memberships in any professional and/or industry organizations:

A:

American Society for Industrial Security;

International Association of Professional Security Consultants;

American Society of Criminology

Q:

Please list any teaching or speaking experience you have had, including subject matter:

A:

University of Tampa (course: Criminalistics);
Florida Metropolitan University (courses: Criminology, Computer Fraud and Criminal Justice Management);
Numerous presentations to professional organizations on security related topics and to attorneys for continuing legal education

Q:

Have any of your accreditations ever been investigated, suspended or removed? (if yes, explain)

A:

No

Q:

On how many occasions have you been retained as an expert?

A:

700+

Q:

For what area(s) of expertise have you been retained as an expert?

A:

Security

Q:

In what percentage of your cases were you retained by the plaintiff?

A:

Approximately 50%

Q:

In what percentage of your cases were you retained by the defendant?

A:

Approximately 50%

Q:

On how many occasions have you had your deposition taken?

A:

400+

Q:

When was the last time you had your deposition taken?

A:

February 2020

Q:

On how many occasions have you been qualified by a court to give expert testimony?

A:

53

Q:

On how many occasions have you testified as an expert in court or before an arbitrator?

A:

53

Q:

For how many years have you worked with the legal industry as an expert?

A:

20+

Q:

What services do you offer? (E.g.: consulting, testing, reports, site inspections etc.)

A:

Consulting, reports, site inspections, trial testimony

Q:

What is your hourly rate to consult with an attorney?

A:

Please contact for a fee schedule

Q:

What is your hourly rate to review documents?

A:

Please contact for a fee schedule

Q:

What is your hourly rate to provide deposition testimony?

A:

Please contact for a fee schedule

Q:

What is your hourly rate to provide testimony at trial?

A:

Please contact for a fee schedule

Q:

Please list any fees other than those stated above (E.g.: travel expenses, copy fees, etc.)

A:

Please contact for a fee schedule
---
References
Michael Haggard
330 Alhambra Cr.
Coral Gables, FL 33134
305-446-5700
;

Dennis Schutt
2700C University Blvd. West
Jacksonville, FL 32217
(904) 737-3737
---
---