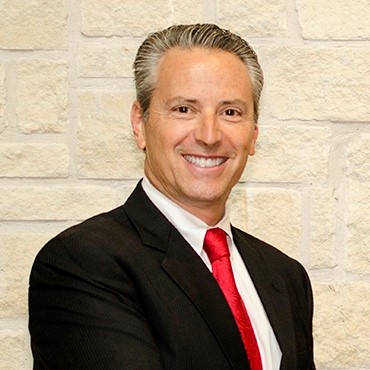 Kevin R. Madison, CPP, PI, PCI, EMT, FF
Kevin R. Madison Expert Witness & Consulting, LLC
P.O. Box 4930


Lago Vista, TX 78645
Introduction
POLICE, SECURITY, USE OF FORCE, POLICE PURSUIT, EMERGENCY RESPONSE CRASH, and DOMESTIC VIOLENCE AND DV FORESEEABILITY EXPERT.

UNIQUELY CROSS-QUALIFIED IN POLICE, SECURITY, FIRE, EMS, AND SAFETY ARENAS.

Former Assistant District Attorney of Travis County, Texas. Over six (6) years' commissioned law enforcement experience as a Police Chief, Investigator, Police Officer, Campus Police Officer, and Deputy Sheriff. Over ten (10) years' of Security Supervisor experience, including Security Supervisor of Dobie Center - a premier 27 story college co-ed private dormitory housing 800 students at University of Texas, with a two-level shopping mall, 6 story parking garage. Mr. Madison has also served as Security Supervisor for numerous apartment complexes (Austin and Houston) as director of security for residents' safety. Additional experience as security consultant for several high-end Homeowners Associations, including the premier Steiner Ranch UT Golf Club Community in Austin, Texas and Polo Club Estates in Dripping Springs, Texas. Also Former Municipal Safety Officer and Firefighter Safety Officer.

First Degree Black Belt in Tae Kwon Do and Former Instructor. First Degree Red Belt in Kuk Sool Won. Use of Force Instructor and Guest lecturer for Police Departments. Over eighteen (18) years' of experience as a Firefighter and over 20 years experience as an EMS First Responder. Unlike other security and police expert witnesses, Mr. Madison has decades of field experience in police, security, fire, and EMS arenas with firsthand knowledge as a police officer, EMS first responder, Firefighter, Fire Engine Driver, and Security Supervisor. Mr. Madison is a licensed attorney SUPER LAWYER whose 40 + years of litigation law practice concentrated in Torts and Personal Injury. Mr. Madison has over 32 years of experience as a state magistrate, presiding over hundreds of trials, and reviewing probable cause of arrest and search warrants for law enforcement.

Qualified Expert Witness in SECURITY, POLICE PROCEDURES, FORESEEABILITY OF DOMESTIC VIOLENCE, FIREFIGHTING, and EMERGENCY MEDICAL SERVICES & TREATMENT. Licensed Private Investigator in Texas by the Texas Department of Public Safety (License #A24061801).

Available nationwide, for plaintiff or defense, in cases involving injury or death caused by assaults, sexual assaults, inadequate security, negligent high-speed pursuits, emergency vehicle crashes, foreseeability of domestic violence and femicide, Use of Force claims relating to police and private security. Also available for consulting and case review. Reasonable fees.

Certified Protection Professional (CPP) ASIS, International, one of the oldest and most respected international security associations.
Board-Certified as a Professional Investigator by ASIS, International, one of the oldest and most respected international security associations.
---
Areas of Expertise
Apartment/Condominium Security
Crime Foreseeability
Deadly/Excessive Force
Hospital Security
Hotel Security
Law Enforcement
Parking Lots/Garages
Police Procedures
Premises Liability
Security Management
---
Expert Background
Q:

Please list your professional accreditations, degrees, licenses, and certificates granted:

A:

UNIVERSITY OF TEXAS SYSTEM POLICE ACADEMY FOR THE STATE OF TEXAS
COMMISSIONED PEACE OFFICER - CLASS VALEDICTORIAN
NUMBER ONE CADET IN ACADEMICS AND PHYSICAL FITNESS (1977)

UNIVERSITY OF TEXAS AT AUSTIN
GRADUATED "CUM LAUDE" HONORS WITH B.A. IN PSYCHOLOGY (1977)

BASIC AUXILIARY POLICE TRAINING – UNIVERSITY CITY, STATE OF MISSOURI (1972)

LICENSED PRIVATE INVESTIGATOR
TEXAS DEPARTMENT OF PUBLIC SAFETY
LICENSE # A24061801 (ISSUED MARCH 24, 2022)

LEVEL II SECURITY OFFICER TEXAS DPS PRIVATE SECURITY BUREAU
(LICENSE # 119950101 ISSUED JANUARY 7, 2022)

CERTIFIED PROTECTION PROFESSIONAL
ASIS, INTERNATIONAL® (JULY 2022)

PROFESSIONAL BOARD-CERTIFIED INVESTIGATOR (PCI)
ASIS, INTERNATIONAL® (MARCH 2021)

CERTIFIED ADVANCED HOSPITAL SECURITY OFFICER (CAHSO)
INTERNATIONAL ASSOCIATION FOR HEALTHCARE SECURITY & SAFETY
LICENSE # 2216743 (JUNE 2021)

CERTIFIED COURT SECURITY OFFICER – TEXAS A&M -TEEX
(CERTIFICATION ISSUED MAY 2021)

EMERGENCY VEHICLE OPERATIONS COURSE (EVOC) CERTIFIED (2009)

CERTIFIED DOPPLER TRAFFIC RADAR OPERATOR (1978)

CERTIFIED LASER RADAR (LIDAR) INSTRUCTOR (2008)

FIREFIGHTING AND OFFICER SAFETY CERTIFICATION – TEXAS A&M (2015)

1st DEGREE RED BELT – KUK SOOL - WORLD KUK SOOL ASSOCIATION (1994)

1st DEGREE BLACK BELT - TAE KWON DO - U.S. MARTIAL ARTS ASSOCIATION (1990)

MARTIAL ARTS INSTRUCTOR – RIVER CITY MARTIAL ARTS – STEVE DOSS (1988-1990)

GRADUATE OF ROBINETTE ACADEMY OF SELF-DEFENSE (1986)

ADVANCED PEACE OFFICER CERTIFICATE – TCOLE (02-01-1986)

EMERGENCY MANAGEMENT DIRECTOR TRAINING PROGRAM – TEXAS DPS (1985)

SAFETY DIRECTOR TRAINING – TEXAS MUNICIPAL LEAGUE (1984)

ARMED SECURITY OFFICER - MOORE SECURITY TRAINING SCHOOL (1980)

AUXILIARY POLICE OFFICER ACADEMY– UNIVERSITY CITY, MISSOURI (1972)

EMERGENCY MEDICAL TECHNICIAN (EMT)
TEXAS DEPARTMENT OF STATE HEALTH SERVICES
LICENSE #70806

STATE CERTIFIED WILDLAND FIREFIGHTER (JAN 5, 2016)
STATE FIREMEN'S & FIRE MARSHALS' ASSOCIATION

STATE CERTIFIED BASIC FIREFIGHTER (JUN 18, 2010)
STATE FIREMEN'S & FIRE MARSHALS' ASSOCIATION

STATE CERTIFIED FIRE ENGINE DRIVER AND PUMPER OPERATOR (JAN 27, 2009)
STATE FIREMEN'S & FIRE MARSHALS' ASSOCIATION






Q:

Please list your affiliations or memberships in any professional and/or industry organizations:

A:

ASIS INTERNATIONAL
INTERNATIONAL ASSOCIATION FOR HEALTHCARE SECURITY & SAFETY


Q:

Please list any teaching or speaking experience you have had, including subject matter:

A:

2022 - UNIVERSITY OF TEXAS SCHOOL OF LAW
"LIABILITY FOR ASSAULTS, SEXUAL ASSAULTS, SEXUAL EXPLOITATION BY PHYSICIANS, AND POLICE EXCESSIVE FORCE ASSAULT CASES"
AUSTIN, TEXAS (APRIL 2022)

2021- EMERGENCY SERVICES DISTRICT #1 OF TRAVIS COUNTY, TEXAS
"MEDICAL–LEGAL ASPECTS OF OUT-OF-HOSPITAL CARE"
LAGO VISTA, TEXAS (SEPTEMBER 2021)

2012 TEXAS VICTIM SERVICES ASSOCIATION
"USING THE LAW TO PROTECT CRIME VICTIMS IN TEXAS"
SAN ANTONIO, TEXAS (MAY 2012)

2012 EVERY VICTIM EVERY TIME ANNUAL CONFERENCE
"LEGAL RIGHTS AND REMEDIES OF CRIME VICTIMS IN TEXAS"
COLLEGE STATION, TEXAS (APRIL 2012)

2011 LAKEWAY POLICE DEPARTMENT AND AREA LAW ENFORCEMENT AGENCIES
"EVIDENTIARY BLOOD SEARCH WARRANTS"
LAKEWAY, TEXAS (NOVEMBER 2011)

2011 TEXAS PSYCHOLOGICAL ASSOCIATION - ANNUAL CONVENTION
"LEGAL RIGHTS AND REMEDIES OF PATIENTS WHO ARE CRIME VICTIMS"
SAN ANTONIO, TEXAS (NOVEMBER 2011

2011 ANNUAL TRLA DOMESTIC VIOLENCE & SEXUAL ASSAULT CROSS-TRAINING
"CRIME VICTIM'S RIGHTS IN THE CRIMINAL AND CIVIL JUSTICE SYSTEM"
SAN ANTONIO, TEXAS (AUGUST 2011)

2011 EVERY VICTIM EVERY TIME ANNUAL CONFERENCE
"LEGAL RIGHTS AND REMEDIES OF CRIME VICTIMS IN TEXAS"
COLLEGE STATION, TEXAS (APRIL 2011)

2011 CAPITOL AREA PARALEGALS ASSOCIATION
"JUSTICE FOR CRIME VICTIMS IN TEXAS"
AUSTIN, TEXAS (APRIL 2011)

2010 TEXAS DEPARTMENT OF PUBLIC SAFETY
"HOW TO PROTECT VICTIMS OF VEHICULAR CRASHES"
AUSTIN, TEXAS (SEPTEMBER 2010)

2010 SAFEPLACE
"JUSTICE FOR CRIME VICTIMS: CIVIL ACTIONS AGAINST CRIMINAL PREDATORS"
AUSTIN, TEXAS (JULY 2010)

2010 MOTHERS AGAINST DRUNK DRIVERS (MADD)
"CIVIL ACTIONS AGAINST IMPAIRED DRIVERS IN TEXAS"
AUSTIN, TEXAS (MAY 2010)

2010 HOPE ALLIANCE
"JUSTICE FOR CRIME VICTIMS: CIVIL ACTIONS AGAINST CRIMINAL PREDATORS"
ROUND ROCK, TEXAS (MAY 2010)

2010 TEXAS ADVOCACY PROJECT
"JUSTICE FOR CRIME VICTIMS: CIVIL ACTIONS AGAINST CRIMINAL PREDATORS"
AUSTIN, TEXAS (MAY 2010)

2009 TEXAS VICTIM SERVICES ASSOCIATION
"HOW TO USE CIVIL AND CRIMINAL LAWS TO ASSIST CRIME VICTIMS IN TEXAS"
EL PASO, TEXAS (SEPTEMBER 2009)

2009 TEXAS RIO GRANDE LEGAL AID 9TH ANNUAL DOMESTIC VIOLENCE SHELTER TRAINING
"TORT ISSUES FOR DOMESTIC VIOLENCE & SEXUAL ASSAULT SURVIVORS"
SAN ANTONIO (JUNE 4, 2009)

2009 TEXAS MUNICIPAL COURTS EDUCATION CENTER - TRAFFIC SAFETY CONFERENCE
"SCIENCE OF SPEED MEASUREMENT" AUSTIN, TEXAS (MAY 2009)

2009 TEXAS ASSOCIATION OF COUNTIES AND TEXAS JUSTICE COURT TRAINING CENTER
"DOPPLER RADAR AND LASER RADAR" AUSTIN, TEXAS (JANUARY 2009)

2008 – TEXAS STATE EMS CONFERENCE
"LIABILITY FOR NEGLIGENCE OF PARAMEDICS AND FIRST RESPONDERS IN TEXAS"
JUNE 2008 (FT. WORTH)

2008 PRESENTATION EMS PRE-HOSPITAL GRAND ROUNDS TRAVIS COUNTY EMS
"BLOWN IV'S AND BLOWN CAREERS – A LEGAL, MEDICAL, AND ETHICAL REVIEW OF A 'DIABETIC DOWN' CALL GONE BAD"
JUNE 2008 (AUSTIN, TEXAS)

2003 TEXAS MUNICIPAL COURTS EDUCATION CENTER
"DOPPLER RADAR AND LASER RADAR"
S. PADRE ISLAND (MAY 2003)

1982 ADJUNCT PROFESSOR OF LAW – JUVENILE JUSTICE CLASS
UNIVERSITY OF TEXAS LAW SCHOOL

1993-2014 JUDICIAL INSTRUCTOR (22 YEARS)
TEXAS MUNICIPAL COURTS EDUCATION CENTER


Q:

Have any of your accreditations ever been investigated, suspended or removed? (if yes, explain)

A:

No

Q:

On how many occasions have you been retained as an expert?

A:

12

Q:

For what area(s) of expertise have you been retained as an expert?

A:

POLICE PROCEDURES, USE OF FORCE, POLICE CHASES, SECURITY, SUBDIVISION SECURITY, PARKING LOT SAFETY, PARKING GARAGE SAFETY (PEDESTRIANS), DETERMINATION OF INTOXICATION, INTERFERENCE WITH POLICE, SECURITY GATES, SECURITY CAMERAS, FIRE AND EMS SAFETY.

Q:

In what percentage of your cases were you retained by the plaintiff?

A:

70

Q:

In what percentage of your cases were you retained by the defendant?

A:

30

Q:

On how many occasions have you had your deposition taken?

A:

3

Q:

When was the last time you had your deposition taken?

A:

N/A

Q:

On how many occasions have you been qualified by a court to give expert testimony?

A:

4

Q:

On how many occasions have you testified as an expert in court or before an arbitrator?

A:

4

Q:

For how many years have you worked with the legal industry as an expert?

A:

15

Q:

What services do you offer? (E.g.: consulting, testing, reports, site inspections etc.)

A:

EXPERT WITNESS CONSULTATION AND GUIDANCE, ASSISTANCE IN LEGAL CASES, EXPERT REPORTS, COURT TESTIMONY, AND SITE INSPECTIONS.

Q:

What is your hourly rate to consult with an attorney?

A:

$300/HOUR

Q:

What is your hourly rate to review documents?

A:

$300/HOUR

Q:

What is your hourly rate to provide deposition testimony?

A:

$500/HOUR

Q:

What is your hourly rate to provide testimony at trial?

A:

$500/HOUR

Q:

Please list any fees other than those stated above (E.g.: travel expenses, copy fees, etc.)

A:

TRAVEL $100 HOUR CAPPED AT $500/DAY
---
---
References
Mark Fassold - Watts Guerra Law Firm (San Antonio, TX) - Telephone: (210) 881-6157
Joseph Delgado - Garces Grabler LeBrocq (Plainfield, NJ) - Telephone: (908) 769-3366
Terry Keel - Terry Keel Law Office (Austin, TX) - Telephone: (512) 480-8683
Brian Bishop - Law Office of Brian Bishop (Austin, TX) - Telephone: (512) 327-5121
---
---