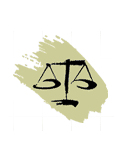 Dr. Kenneth A. Stein
14312 Aiken Hill Court
Chesterfield (St. Louis) , MO 63017
Office: 314-495-7009
Fax: 708-585-3348
Introduction
Attending Staff Physician in Emergency Medicine and Critical Care at St. Anthony's Medical Center and Asst Clinical Professor at St. Louis University Health Sciences Center, Emergency Medicine Division. Dr. Stein is Board Certified in Emergency Medicine & Internal Medicine. He is sub-specialty certified in Neurocritical Care. He has lectured nationally on Pain Management.

Furnishes an unbiased opinion on medical malpractice and negligence, emergency medicine and internal medicine, for plaintiff or defense.

Survey of case for merit, medical chart review and analysis, preparation for opposing expert deposition and cross-examination, medical literature search, expert witness testimony.
---
Areas of Expertise
Critical Care Medicine
Emergency Medicine
Internal Medicine
Medical Malpractice
Medical Staffing
Urgent Care
---
References
Jeff Williams
INDIANO & WILLIAMS, P.S.C.
207 Del Parque St., 3rd Floor
San Juan, Puerto Rico 00912
787.641.4545 / Fax 787.641.4544
www.indianowilliams.com
jeffrey.williams@indianowilliams.com


William M. Powell, Esquire
Powell Law Offices, P.A.
3515 Del Prado Boulevard, Suite 101
Cape Coral, Florida 33904
(239) 540-3333 Phone
(239) 540-3336 Facsimile
(800) 852-6585 Toll Free
noelle@lawinfo.cc
www.lawinfo.cc

1629 K. Street NW, Suite 300
Washington, D.C. 20006
(202) 973-0185 Phone
---
---