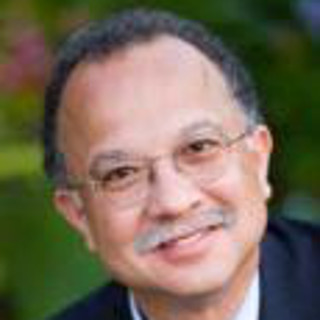 Ken Wheatley MA CPP
Royal Security Group LLC
PO Box 501722
San Diego , CA 92150
Introduction
Ken Wheatley MA, CPP is a former FBI Special Agent and global Chief Security Officer for a Fortune 50. He is a board certified organizational and security management consultant with over 27 years of experience in premises liability, use of force, workplace violence, special event security, security procedures, negligent hiring/retention, and investigations. His practice is based on providing clients with an accurate assessment of the circumstances and facts in order to make informed decisions about their case.
Mr. Wheatley has investigated over 1,000 cases during his career. He earned a Master's Degree, summa cum laude, from Webster University.
---
Areas of Expertise
Apartment/Condominium Security
Bars/Lounges/Night Clubs
Deadly/Excessive Force
Hotel Security
Inadequate/Negligent Security
Parking Lots/Garages
Premises Liability
Security Guards
Security Management
Special Event Security
---
Expert Background
Q:

Please list your professional accreditations, degrees, licenses, and certificates granted:

A:

Certified Protection Professional (CPP) since 1997
California Licensed Investigator: License # 29029
Master's Degree in Business and Organizational Security Management, Webster University, summa cum laude (4.0)
University of Louisville - CPTED Certificate (Crime Prevention Through Environmental Design)

Q:

Please list your affiliations or memberships in any professional and/or industry organizations:

A:

International Association of Professional Security Consultants (IAPSC) - Executive Board
International Security Management Association (ISMA) (Past President)
Association of Certified Fraud Examiners (ACFE)
Forensic Expert Witness Association (FEWA)
ASIS International

Q:

Please list any teaching or speaking experience you have had, including subject matter:

A:

Adjunct and guest lecturer at UCSD, Florida International University, California State University, Grossmont College, National University and numerous domestic and international speaking engagements. Topics included: investigations, crisis management, meeting security, global supply chain security, business risks, six sigma, corporate espionage, business continuity and resilience, emerging trends, environmental issues, & workplace violence prevention

Q:

Have any of your accreditations ever been investigated, suspended or removed? (if yes, explain)

A:

No

Q:

For what area(s) of expertise have you been retained as an expert?

A:

Use of Force
Premises Liability
Operations Negligence
Guard Force Negligence


Q:

In what percentage of your cases were you retained by the plaintiff?

A:

75%

Q:

In what percentage of your cases were you retained by the defendant?

A:

25%

Q:

When was the last time you had your deposition taken?

A:

2016

Q:

What services do you offer? (E.g.: consulting, testing, reports, site inspections etc.)

A:

Consulting, risk assessment reports, site inspections.
---