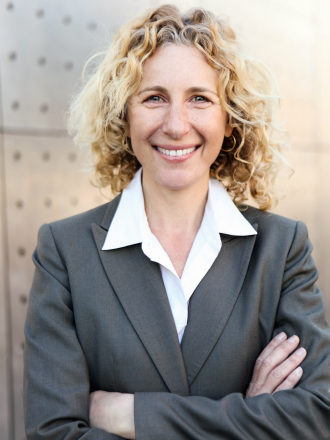 Katya Cornejo, PsyD
Expedient Medicolegal Service
1901 Harrison St., Ste. 1100


Oakland, CA 94612
Introduction
Katya Cornejo, Psy. D., Q.M.E., is a board certified clinical psychologist with comprehensive experience in the analysis of complex issues regarding industrial causation of psychiatric injuries, such as anxiety, depression, and post-traumatic stress disorder. Licensed as a Clinical Psychologist (PSYD23822) in 2009, Dr. Cornejo has previously worked for Kaiser Permanente, California Pacific Medical Center Department of Psychiatry, Westside Calworks, The Homeless Children's Network, Mt. St. Joseph, and The Talk Line; she currently has a private practice in San Francisco. In private practice, Dr. Cornejo provides psychological and neuropsychological assessments for children, adolescents, and adults.

After completing her graduate training and becoming a licensed psychologist, in addition to providing patient treatment and conducting psychological assessments, Dr. Cornejo became interested in providing specialized Q.M.E. evaluations because it allows her to utilize her objective approach and strong analytical skills to fairly assess complex and challenging issues. She has experience with providing comprehensive and impartial care to patients of varying backgrounds, ages, and socioeconomic status, and is known for her conscientious and unbiased evaluations and for maintaining awareness of the cultural needs of her clients.

Dr. Cornejo graduated from Mills College in Oakland with a B.A. in Psychology. She earned her master's in Clinical Psychology from the California Institute of Integral Studies in San Francisco in 2003. She completed her Psy.D. in Clinical Psychology from the California Institute of Integral Studies in San Francisco in 2009. Dr. Cornejo completed a one-year post-doctoral training program in the Department of Psychiatry at Kaiser Permanente in Pleasanton in 2010. She is a member of the American Psychological Association.

As a Q.M.E., Dr. Cornejo's goal is to assist all parties in coming to a resolution and to provide written and supportable opinions that assist cases in moving toward finalization. She is able to analyze and organize the complex issues and information that are typical in both clinical and medical-legal settings and produce timely and useful reports.
---
Areas of Expertise
Child Psychology
Emotional Trauma
Malingering
Post Traumatic Stress Disorder
Psychology
Sanity/Competency to Stand Trial
Sexual Harassment/Discrimination
Stress
Vocational Evaluation & Rehabilitation
---
---
---