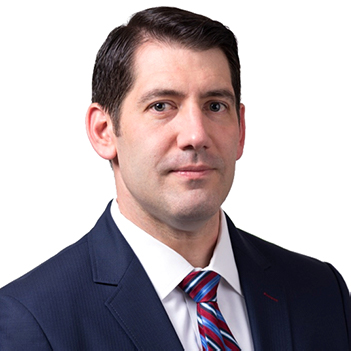 Justin Ramsdell, Psy.D.
Robson Forensic
Introduction
Justin M. Ramsdell, Psy.D.
Psychologist

Justin Ramsdell is a clinical psychologist and college professor specializing in mental health treatment in correctional/custodial environments, law enforcement interactions with individuals with severe mental illness, the ethical practice of psychology, assessing the risk of violent recidivism, and abduction and captivity scenarios.

Dr. Ramsdell trains law enforcement Crisis Intervention Teams, working to prepare officers and emergency medical personnel for situations in the field where they may encounter individuals with severe mental illnesses. He has worked in detention centers, prisons, and maximum-security mental hospitals.

Dr. Ramsdell is a licensed psychologist with master's and doctoral degrees in Clinical Psychology. He is an Assistant Professor of Psychology at George Mason University.
---
Areas of Expertise
Community Mental Health
Correctional Healthcare
Emotional Trauma
Forensic Psychology
Jail Suicide
Law Enforcement
Lie Detector/Polygraph
Police Procedures
Post Traumatic Stress Disorder
Psychology
---
---
---