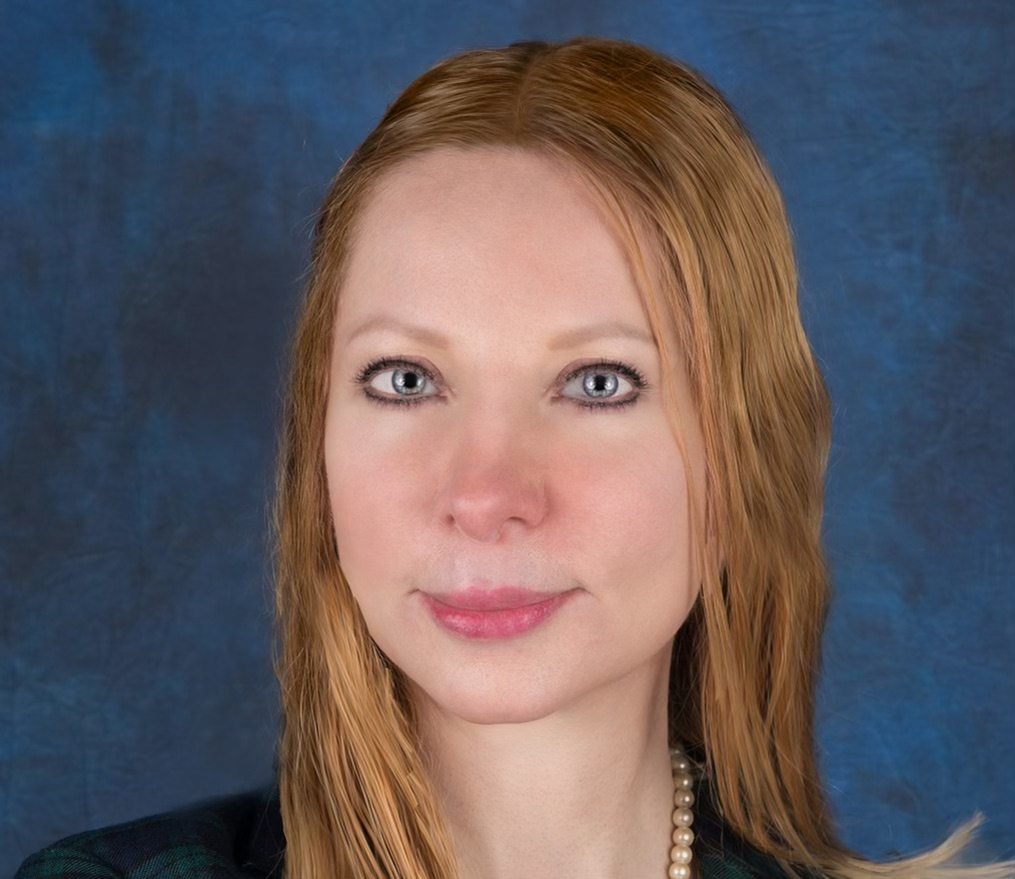 Julie A Hall, Ph.D.
302 Admiral's Walk


Buffalo, NY 14202
Introduction
Julie Hall, Ph.D. has been Full Professor in the Social Sciences for 20+ years. In rendering Expert Opinions, she brings the preemptive weight as a nationally known scholar/authoritative source on sexual harassment and sexual misconduct in schools, work settings, and in other institutions. Her expertise also includes discrimination in schools in hiring, retention, and supervision. Dr. Hall is also involved in safeguarding the human rights of the most vulnerable populations from exploitation in research, such as children, those in precarious economic communities, and those from various racial backgrounds. She is author of 70+ peer-reviewed journal articles and national presentations and has been an Invited Speaker at universities in the US and internationally.

Dr. Hall is an expert in the following areas:

• Child Abuse
• Child Sexual Abuse
• Child Sexual Abuse
• Discrimination
• Education & Schools
• Human Trafficking
• Negligent Hiring
• Sexual Abuse
• Sexual Harassment/Discrimination
• Workplace Violence
• Wrongful Termination

Dr. Hall works on both the defense and plaintiff sides of cases. She additionally draws on her scholarly knowledge as single author of award winning books by top academic presses on discrimination, gender violence and harassment, and violations of human rights. Editorial board membership on an academic journal on policy and justice and peer review editorship for several other journals inform her thinking.
---
Areas of Expertise
Behavioral Science
Child Abuse
Child Sexual Abuse
Discrimination
Education & Schools
Human Trafficking
Negligent Hiring
Sexual Abuse
Sexual Harassment/Discrimination
Workplace Violence
---
Expert Background
Q:

Please list your professional accreditations, degrees, licenses, and certificates granted:

A:

Ph.D. University at Buffalo
MA McGill University - Montreal, Québec



Q:

Please list your affiliations or memberships in any professional and/or industry organizations:

A:

American Education Research Association, Including the below Special Interest Groups:

• Examination of Race, Ethnicity, Class, and Gender
• Social Context of Education
• Research on Women
• Childhood Studies

American Education Sociology Association
American Association of University Women
British Education Research Association



Q:

Please list any teaching or speaking experience you have had, including subject matter:

A:

Speaking Engagements

Hall, J. (2022). Exploring the possibilities of family engagement in complex and contentious contexts. American Educational Research Association, San Diego CA, April 21st -26th. (Roundtable, Chair).

Hall, J. (2022). Resisting policies of displacement and dispossession in educational spaces. American Educational Research Association, San Diego CA, April 21st -26th. (Roundtable, Chair).

Hall, J. (2021). Latest data on sex trafficking and youth, Cantalician Center for Learning, November 5th. (Invited Speaker)

Hall, J. (2020). Institutional data sharing and violence among marginalized females in a city, American Educational Research Association, San Francisco CA, April 17th-21. (Roundtable Presenter, Chair).

Hall, J. (2018). Female teen dreams and productive relations in a rust belt city, USA. International Conference on Critical Education, University of London, England, July 25-28. (Invited Plenary Speaker)

Hall, J. (2017). Working class, culturally diverse, adolescent females: Counter-storytelling in a rust belt city, American Educational Studies Association, Pittsburgh, PA, November 1-5. (Panel Presenter)

Hall, J. (2016). Swallowed by a sinkhole on the way to school, Building a sustainable future through an understanding of neoliberalism, youth, art, and resistance, American Education Research Association, Washington, DC, April 8-12. (Panel Presenter)

Hall, J. (2016). Latest policy on gender, race, and hiring. Western New York Higher Education Leadership Institute, Buffalo, NY, Daemen College, March 9th. (Panel Presenter)

Hall, J. (2015). The subprime student and the payday loan; Austerity education and the pedagogies of debt. American Education Research Association, Chicago. Illinois, April 16-20. (Panel Presenter)

Hall, J. (2015). The Media and the neoliberal privatization of education: Understanding, critiquing, and resisting capital's current agenda, American Education Research Association, Chicago. Illinois, April 16-20. (Discussant)

Hall, J. (2015). Confronting inequities in employment: Hiring and promotion. The 8th Annual Conference on Equity and Social Justice, SUNY Buffalo Sate, March 7th. (Panel organizer, Chair, Presenter, & Discussant)

Hall, J. (2014). Growing vulnerabilities experienced by refugees and the rise in the targeting by human traffickers. American Educational Studies Association, Toronto, Ontario, October 30-November 2. (Panel organizer, Chair, Presenter, & Discussant)

Hall, J. (2014). The 'unbanked' student and the payday loan. American Educational Studies Association, Toronto, Ontario, October 30-November 2. (Panel Presenter)

Hall, J. (2014). Human rights and racism and sexism in the workplace. Faculty Research Day on April 29th. (Panel organizer, Chair, Presenter, & Discussant)

Hall, J. (2012). Got Rights? Human rights and the vulnerabilities of school children. American Educational Studies Association, Seattle, WA, November 2-5. (Panel organizer, Chair, Presenter, & Discussant)

Hall, J. (2011). National identities and multiculturalism: Negotiations and conflicts in education. American Educational Studies Association, St. Louis, MO, October 26-31. (Panel organizer, Chair, Presenter, & Discussant)

Hall, J. (2011). Race, whiteness, and resistance in pre-service teacher education. American Educational Studies Association, St. Louis, MO, October 26-31. (Panel organizer, Chair, Presenter, & Discussant)

Hall, J. (2011). Interrogating the marketization and corporatization of education: Policy and curriculum. American Educational Studies Association, St. Louis, MO, October 26-31. (Panel organizer, Chair, Presenter, & Discussant)

Hall, J. (2012). The UN Convention on the Rights of the Child: It's not 'a small world after all.' American Educational Studies Association, Seattle, WA, November 2-5. (Panel Organizer, Chair, & Presenter)

Hall, J. (2011). P-12 school curriculum and water utility service privatization. American Educational Studies Association, St. Louis, MO, October 26-31. (Presenter)

Hall, J. (2011). Latest hiring, supervision, and retention policy & race, gender, and sexual orientation. New York State Foundations of Education Association 40th Annual Meeting, Rochester, NY, Nazareth College, April 25-25. (Presenter)

Hall, J. (2010). Using the Universal Declaration of Human Rights with education students as a tool to analyze neoliberal structural inequalities. American Educational Studies Association, Denver, Colorado, October 26-31. (Panel Presenter)

Hall, J. (2010). Racism and hiring, supervision, and retention: Latest from legal world. New York State Foundations of Education Association 39th Annual Meeting, Oneonta, NY, Hartwick College, April 9-10. (Presenter)

Hall, J. (2008). Sexual harassment on the job: Policies and challenges. New York State Sociological Association, Buffalo, NY. (Presenter)

Hall, J. (2007). Bratz, Pussycat Dolls, & the Princess Diaries: Gender, race, social class, and sexuality in and the 'new' children's hybrid media. American Educational Studies Association, Cleveland, OH. (Presenter)

Hall, J. (2007). Civil Rights law: Subtle erosions. International Symposium Examining Intercultural Learning and Urban Education, Buffalo, NY, D'Youville College. (Panel organizer, Chair, Presenter, & Discussant)

Hall, J. (2006). Voices speak on racism and job promotion. International Symposium Examining Intercultural Learning and Urban Education, Buffalo, NY, D'Youville College. (Panel organizer, Chair, Presenter, & Discussant)

Hall, J. (2005). The further criminalization of urban youth: Notes from a privatized high school. American Educational Studies Association, Charlottesville, Virginia. (Presenter)

Hall, J. (2005). Sexual harassment and employment: Weakness in available data. Promoting and Achieving Intercultural Learning in North American Urban Classrooms: An International Symposium. Buffalo, NY, D'Youville College. (Presenter)

Sabo, D. & Hall, J. (2005). Gender identity, denial, and men's lives after a health event. National Conference on Men's Health. Atlanta, Georgia. (Presenter)

Hall, J. (2002). Selling out youth. American Educational Studies Association, Pittsburgh, Pennsylvania. (Presenter)

Hall, J. (2001). Sexual harassment and workplace policies. The University at Buffalo Educational Research Forum, University at Buffalo. (Panel organizer, Chair, Presenter, & Discussant)

Hall, J. (1998). Immigrant stories: Life in 'Little Yemen.' The 19th Annual Urban Ethnography in Education Research Forum, University of Pennsylvania, Philadelphia, PA. (Presenter)

Hall, J. (1997). Valley girls: The construction of race. The 18th Annual Urban Ethnography in Education Research Forum, University of Pennsylvania, Philadelphia, PA. (Presenter)

Hall, J., & Weis, L. (1997). Neither seen nor heard: White working-class girls and women talk. American Educational Research Association, Chicago, Illinois. (Presenter)

Hall, J. (1996). Cultural stereotypes & the hiring process. State University of New York at Buffalo, Buffalo, NY. (Presenter)

Hall, J. (1996). Narrations of domestic violence among poor and working class white girls. American Educational Studies Association, Montreal, Quebec. (Presenter)

Hall, J. (1995). White working-class males and employment in a changing economy. The 16th Annual Urban Ethnography in Education Research Forum, University of Pennsylvania, Philadelphia, PA. (Presenter)

Hall, J. (1995). White males in an urban vocational auto shop class. American Educational Studies Association, Cleveland, Ohio. (Presenter)




Q:

Have any of your accreditations ever been investigated, suspended or removed? (if yes, explain)

A:

No

Q:

What services do you offer? (E.g.: consulting, testing, reports, site inspections etc.)

A:

Consultation, review of case, site inspections, reports, testimony

Q:

What is your hourly rate to consult with an attorney?

A:

Initial consult is free
$350 per hour thereafter



Q:

What is your hourly rate to review documents?

A:

$350 (4 hr/min)


Q:

What is your hourly rate to provide deposition testimony?

A:

$1,800 minimum, $450 per hour after 4 hours

Q:

What is your hourly rate to provide testimony at trial?

A:

$5,000 per day


Q:

Please list any fees other than those stated above (E.g.: travel expenses, copy fees, etc.)

A:

Airfare, hotel, meals, printing
---
---
---
---