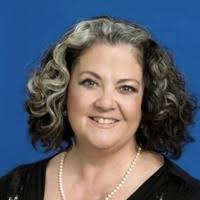 Julie A. Armstrong, PsyD, RNCS
77 Solano Square #302


Benicia, CA 94510
Introduction
Licensed Psychologist (AZ Psy 4952, CA Psy 16001, and IA Psy 105064) and Clinical Nurse Specialist with more than 30 years of experience provides Psychological Evaluation and Assessment, and Expert Witness consulting in Personal Injury, Employment, Civil Rights, Disability and Psychological and Medical Malpractice cases. Issues addressed include Malingering, impact of loss, (injury, sexual assault), Emotional Distress, and Allegations of Harassment and Discrimination, Impairment or Improper Conduct. Confidential consultations available to determine the merits or strategy of your case.

Evaluations include Independent Medical Evaluations, Disability Evaluations, and a wide variety of Psychology Evaluations for Civil litigation in Personal Injury and Employment cases. Successful Courtroom testimony and deposition experience.

Available to provide on-site crisis debriefing after traumatic workplace events. Also available to assist psychiatrists with selection and administration of appropriate psychological testing and interpretation of findings.
---
Areas of Expertise
Child Psychology
Forensic Psychology
Independent Medical Examinations
Malingering
Nursing
Personal Injury
Post Traumatic Stress Disorder
Psychology
Stress
Wrongful Termination
---
References
Edward C. Stark, Esq.
Attorney at Law
401 Wilshire Blvd. #1200
Santa Monica CA 90401
310.393.7300