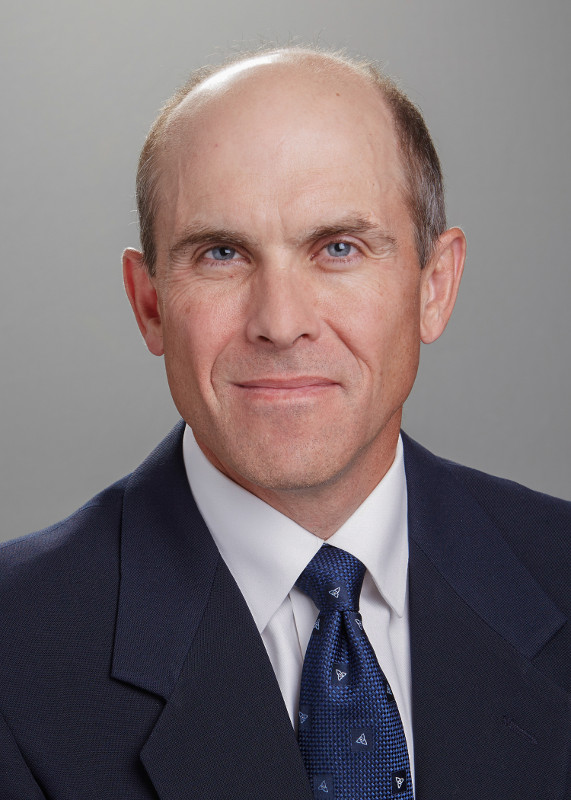 Dr. Joseph W. Burke M.D.
Mobile: 610-413-7689
Office: 610-413-7689
Introduction
Board certified, actively practicing diagnostic radiologist with over 18 years of experience. Has provided forensic case review for attorneys in numerous cases. Extensive experience in the interpretation of Neurologic and Body Imaging studies including CT, MRI, Ultrasound, and radiographs. Has read in excess of 250,000 images.

Has practiced for the past 16 years at an institution which has one of the busiest Emergency Departments on the East Coast and is a level 2 Trauma Center. Our institution also has one of the largest Cancer Centers in the region.
Active participant and a frequent presenter at weekly Tumor, Trauma, Thoracic and Gastrointestinal Conferences. Chief of the Ultrasound department for several years. Actively participate in the teaching service of our hospital, educating radiology technology students, Medical Students, and Residents.
---
Areas of Expertise
Medical Malpractice
Neuroradiology
Personal Injury
Radiology
---
Expert Background
Q:

Please list your professional accreditations, degrees, licenses, and certificates granted:

A:

Graduated from LaSalle University Magna cum Laude in 1990, B.A in Biology
Graduated from Temple University School of Medicine in 1994, M.D.
Completed Diagnostic Radiology Residency Reading Hospital and Medical Center 1998
Passed required written and oral components of the American Board of Radiology Exams 1998

Q:

Please list your affiliations or memberships in any professional and/or industry organizations:

A:

American Medical Association 1998-Present.
Pennsylvania Medical Society 1998-Present.
Berks County Medical Society 2000-Present.

American College of Radiology 1998-Present.
Radiological Society of North America 1998-Present.
American Roentgen Ray Society 1998-Present.
Eastern Radiological Society 1998-Present.
Pennsylvania Radiological Society 1998-Present.



Q:

Please list any teaching or speaking experience you have had, including subject matter:

A:

Presentations

Radiology Grand Rounds Reading Health System 2000 – Present.
Weekly presenter for Radiology teaching rounds with In-service house staff

Presenter, Weekly and Monthly Multi-disciplinary Educational Conferences.
Reading Health System 2002 - Present

Tumor Conference
Thoracic Conference
Breast Care Conference
Gastrointestinal Conference
Trauma Conference

Educational Lectures: General Radiology for the Medical Resident.
Reading Health System, August 2003 - 2009 (each year)

Educational Lectures: ICU Radiology for the Medical Resident.
Reading Health System, August 2005 - 2009 (each year)

Educational Lectures: Radiology for the Obstetric Resident.
Reading Health System August 2004-2007 (each year)

Educational Lecture: Pulmonary Embolism: New Diagnostic Algorithms for an Age-Old Disease. Given to entire Medical Staff, J.C. Blair Hospital, Huntingdon Pa. July 1999-2000

Educational Lecture: Trauma Radiology in the Rural Setting. Given to entire Medical Staff, J.C. Blair Hospital, Huntingdon Pa. July 1999

Educational Lecture: Bone Densitometry and its Value in Peri-Menopausal and Post-Menopausal Patients. Given to entire Medical Staff, J.C. Blair Hospital, Huntingdon Pa. December 1998


Q:

Have any of your accreditations ever been investigated, suspended or removed? (if yes, explain)

A:

Never

Q:

On how many occasions have you been retained as an expert?

A:

At least 40

Q:

For what area(s) of expertise have you been retained as an expert?

A:

Diagnostic Radiology

Q:

In what percentage of your cases were you retained by the plaintiff?

A:

20%

Q:

In what percentage of your cases were you retained by the defendant?

A:

80%

Q:

On how many occasions have you had your deposition taken?

A:

2

Q:

When was the last time you had your deposition taken?

A:

2015

Q:

On how many occasions have you been qualified by a court to give expert testimony?

A:

Several

Q:

On how many occasions have you testified as an expert in court or before an arbitrator?

A:

Several

Q:

For how many years have you worked with the legal industry as an expert?

A:

4

Q:

What is your hourly rate to consult with an attorney?

A:

Available upon request

Q:

What is your hourly rate to review documents?

A:

Available upon request

Q:

What is your hourly rate to provide deposition testimony?

A:

Available upon request

Q:

What is your hourly rate to provide testimony at trial?

A:

Available upon request
---