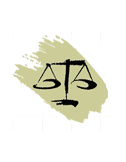 John A. Williams, Ph.D, M.B.A., PE
E-P-S
17455 Douglas Road
South Bend , IN 46635
Office: 574-247-6000
Fax: 574-277-3775
Introduction
Dr. John Williams, PE of EPS solves complex issues in technology development and plant startup operations, both for industry and in litigation disputes. With a PhD in chemical and fuels engineering and an MBA in Finance, Dr. Williams offers a unique synergy of solid engineering knowledge and business acumen.

Dr. Williams' expertise is beneficial in chemical accident investigation such as boiler explosions, taxation or valuation disputes on industrial property, and patent and other intellectual property disputes.

Dr. Williams' expertise includes analysis of technology development, process design, facilities, utilities, capital investment, operating costs, and valuation for numerous energy and technology industries.
---
Areas of Expertise
Accident Investigation
Biotechnology
Chemical Engineering
Chemicals
Chemistry
Coal
Design Engineering
Equipment & Machinery
Facility Engineering
Failure Analysis
Gas Turbine Engineering
Machinery & Equipment Appraisal
---