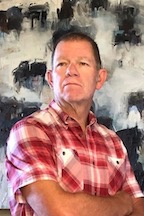 John Shaw, PE
John Shaw Consulting LLC
Introduction
Water, Wastewater and Sewer industry – John Shaw has a unique combination of an operations and an engineering background.


Sanitary engineering including water (potable) and wastewater (industrial and domestic) treatment, conveyance, hydraulics (gravity and force), storage, reuse (biosolids and treated effluent), master planning, operations, maintenance, and expert witness and forensics (mode of failure and standard of care analysis; engineering analysis; product suitability and construction defect issues).

Wastewater treatment plants, effluent re-use and/or disposal facilities, sewage lift station design, sewer collection systems and sludge treatment, and de-watering and disposal/reuse handling facilities.

Water treatment plants, transmission pipelines, pump stations, pressure regulating stations, AWWA storage reservoirs and swimming pools.

Over 25 years of expertise in construction, civil engineering and water, sewer, wastewater and hydraulic engineering as well as experience in operation and maintenance of the related facilities. John Shaw provides consulting to the legal profession, insurance companies and other engineering firms.
---
Areas of Expertise
Accident Investigation
Accident Reconstruction
Aquatics
Civil Engineering
Dive Medicine
Environmental Toxicology
Hazardous Waste
Hydraulic Engineering
Hydrology & Groundwater
OSHA
Pipelines
Pollution
Professional Engineering
Sanitary Engineering/Waste Management
Stormwater Retention Pond
Utilities
Water Utility
Water/Sewage Treatment Engineering
---