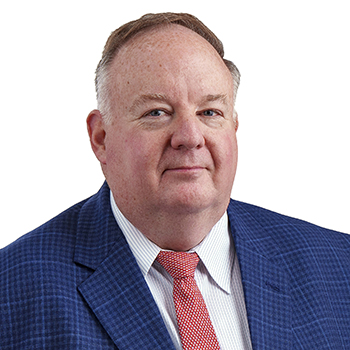 John Hassard, M.S.C., LPC, CFE, CPP
Robson Forensic
Introduction
John Hassard, M.SC., LPC, CFE, CPP
Loss Prevention & Security Expert

John Hassard is a security expert with over 30 years of experience in retail loss prevention and premises security. He applies his expertise to forensic casework involving injuries, assaults, and economic loss claims as they relate to loss prevention, security policies / procedures, hiring / training practices, and physical security measures.

John has worked at every level of the security profession. He began his career as a contract security officer at multiple mixed-use properties, moving up to hotels and convention centers, and eventually becoming the Director of Loss Prevention for a Fortune 500 retailer. When paired with his invaluable boots on the ground experience, John's strong academic background and extensive management experience provides a comprehensive understanding of security industry standards and best demonstrated practices.

John holds a M.Sc. in Security Management from Michigan State, and earned his B.S. in Criminal Justice from Georgia State University. John is active in a variety of local and national professional organizations. He holds certifications as a Certified Protection Professional (CPP), a Loss Prevention Certification (LPC), and is a Certified Fraud Examiner (CFE).
---
Areas of Expertise
Apartment/Condominium Security
Crime Foreseeability
Hospital Security
Hotel Security
Inadequate/Negligent Security
Parking Lots/Garages
Premises Liability
Restaurant Security
Retail Security
School Security
Security Guards
Special Event Security
Transportation Security
---
---
---