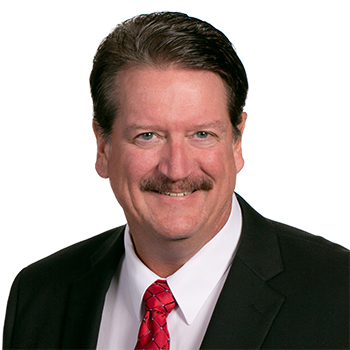 John G. Green III, P.E.
Robson Forensic
Introduction
John G. Green III, P.E.
Mechanical Engineer & Industrial Machinery Expert

Jack Green is a Mechanical Engineer with specific expertise in industrial machinery, process systems, and construction site safety. His expertise includes the design, operation, maintenance, and inspection of machinery. Jack has particular expertise in machine safety, including machine guarding, energy control (lockout/tag out), and associated instructions and warnings.

For nearly 30 years, Jack worked at a coal burning power plant as a rotating equipment engineer, project manager, and maintenance manager. His experience assimilates the many machines, processes, and facilities involved in transforming harvested coal into electrical energy. His expansive machinery expertise includes grinders and pulverizers, conveyors, turbines, pumps, compressors, fans, gearboxes, industrial boilers, Et al. Jack also has extensive experience in the tools and equipment necessary to service and repair highly customized industrial machines and facilities. His background also includes time spent working as a maintenance engineer at a steel mill facility, where he gained a comprehensive understanding of various predictive maintenance technologies and construction site safety. He is also an MSHA Certified Surface Coal Miner.

Jack earned his Bachelor of Science in Mechanical Engineering from Lafayette College in Easton, PA. He is a licensed Professional Engineer in multiple states, and an active member in the American Society of Mechanical Engineers. He is a founding member of the Vibration Institute, Western Pennsylvania Chapter.
---
Areas of Expertise
Coal
Construction Safety
Construction Site
Conveyors
Equipment & Machinery
Facility Engineering
Industrial Engineering
Labels & Warnings
Machine Guarding
Mechanical Engineering
Professional Engineering
---
---
---