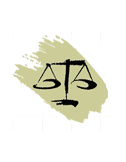 Prof. Jeffry B Lansman
UCSF School of Medicine
513 Parnassus Ave


San Francisco, CA 94143-0450
Introduction
I am Professor Emeritus of Cellular and Molecular Pharmacology at UCSF School of Medicine. I received a PhD in Physiology from UCLA School of Medicine and completed postdoctoral training in the Department of Physiology in the Yale Medical School and in the Physiological Laboratory at the University of Cambridge. I am trained in cellular and molecular neuroscience and currently a member of the Neuroscience Graduate Program and Weill Institute of Neurosciences at UCSF. My research has focused on the molecular mechanisms of drug action on nerve and muscle.

My expertise is in medical pharmacology, physiology, and neuroscience. I have 30 years experience teaching medical pharmacology to students in the Schools of Medicine, Dentistry, and Pharmacy at UCSF. I am familiar with the effects of drugs on cardiovascular, renal, respiratory, gastrointestinal, endocrine, immunological, and neurological function.

I work with legal counsel in cases requiring expertise in forensic pharmacology in the areas of mechanisms of drug action, adverse drug effects, and toxic drug-drug interactions. I provide a scientific analysis to evaluate the consequences of medication and anesthesia errors contributing to injury or death in the context of the patient's medical history. I evaluate factors which contribute to how long a drug acts within the body in terms of its distribution, metabolism, and elimination from the body. As a neuroscientist, I can evaluate neurological, cognitive, and behavioral disability from medication errors, anesthesia, alcohol or drugs of abuse.
---
---
---
---