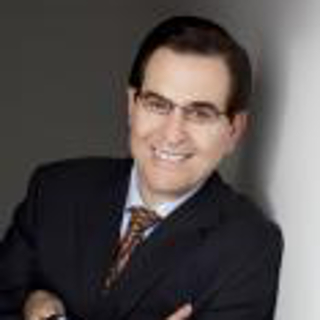 Mr. Jeffrey D Zwirn, CPP, CFPS, CFE, FACFEI, CHS-IV, SET, CCI, MBAT, FASI&T, President
IDS Research & Development, Incorporated
46 West Clinton Avenue
Tenafly , NJ 07670
Office: 800-353-0733
Fax: 201-287-0105
Introduction
As President of IDS, I am a Master Alarm Technician, Certified Protection Professional (CPP), Board Certified in Security Management, Certified Fire Protection Specialist (CFPS), Certified Fraud Examiner (CFE), Fellow (FACFEI) of the American College of Forensic Examiners, Certified in Homeland Security-Level IV (CHS-IV), Senior Engineering Technician, Level IV Certified (SET) in Fire Protection Engineering Technology/Fire Alarm Systems, Certificate Number 111275 from NICET, Certified Criminal Investigator (CCI), American College Of Forensic Examiners InstituteSM, and an independent court qualified alarm and security expert with more than 40 years of hands-on experience in the industry.

I am also a 17 year active designated Expert Instructor to the New York City Police Department (NYPD) relating to electronic security systems, physical security, and the fundamentals of security methodologies and countermeasures which can be used against the criminal element. Moreover, I have been appointed and serve on twenty-two (UL) Underwriters Laboratories, Inc., Standard Technical Panels (STP) and was appointed and recognized by the National Fire Protection Association (NFPA) to serve as a Principal Technical Committee Panel Member, in the Special Expert Category for NFPA 72® of The National Fire Alarm Code and NFPA 72® of The National Fire Alarm and Signaling Code, for seven (7) years.

As a Nationally Recognized Alarm and Security Expert, I have provided training to the National Burglar and Fire Alarm Association [NBFAA]; The Electronic Security Association [ESA]; the Electronic Security Expo [ESX]; The Central Station Alarm Association [CSAA]; the National Fire Protection Association, [NFPA], the International Security Conference, [ISC] and to many alarm companies and state alarm associations across the country.

Additionally, I have also provided training, expert witness and/or consultation services in hundreds of alarm and security related cases and claims for private investigators, plaintiffs, defendants, nationally recognized alarm, equipment manufacturers, and insurance companies, Fortune 500 companies, and governmental agencies such as the Drug Enforcement Administration (DEA), Bureau of Alcohol, Tobacco and Firearms (ATF), the United States Coast Guard, Department of Corrections, the New York City Police Academy (NYPD), NYPD Crime Prevention Unit and the Joint Terrorist Task Force (JTTF).
---
Areas of Expertise
Alarms
Apartment/Condominium Security
Armored Transport
Bank Security
Crime Scene Analysis
Hospital Security
Hotel Security
Inadequate/Negligent Security
Restaurant Security
Retail Security
School Security
Security Management
Surveillance
Transportation Security
---