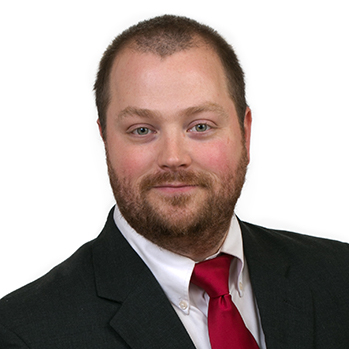 Jeffrey Kobilka, P.E., C.F.E.I.
Robson Forensic
Introduction
Jeffrey M. Kobilka, P.E., C.F.E.I.
Electrical Engineer & Industrial Controls Expert

Jeffrey Kobilka is an electrical engineer with more than a decade of professional experience in the engineering design of software and automation controls for machinery and equipment in plants and manufacturing environments that produce advanced, technical products. He also had oversight responsibility for construction projects, plant monitoring systems, and electrical systems safety. At Robson Forensic, Jeff applies his expertise to expert witness investigations involving electrical burn and shock injuries, fires of electrical origin, and machinery mishaps involving software or automation malfunctions. He has relevant engineering experience with the majority of software and systems that control plants, machinery, and other advanced equipment.

At the Naval Surface Warfare Center, Philadelphia Division, Jeff was the Lead Systems Engineer and Software Lead for machinery control systems aboard the LCS Freedom class of US Navy ships. The controls that Jeff developed managed critical vessel operations, including propulsion, electrical plant, damage control, and auxiliary systems. Jeff's hands-on experience extends onto dry land, where he worked for an electrical engineering and systems integration firm designing and implementing control systems with a wide array of industry technologies.

Jeff is licensed as a Professional Engineer in over a dozen states, and he is certified as a Global Industrial Controls Security Professional (GICSP). He is a member of the Institute of Electrical and Electronics Engineers, the National Association of Fire Investigators (NAFI), and the National Fire Protection Association (NFPA).
---
Areas of Expertise
Construction
Electrical
Electrical Engineering
Electronics
Equipment & Machinery
Fire
Industrial Engineering
Lithium Ion Battery Fires
Machine Guarding
Products Liability
---
---
---