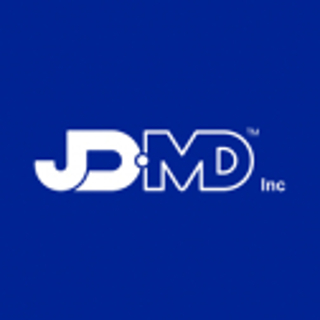 JD.MD, Inc.
506 South President Street


Jackson, MS 39201-5301
Office: 800-225-5363
Fax: 601-969-7514
Introduction
JD.MD, INC. - MEDICAL EXPERT WITNESSES & DENTAL EXPERT WITNESSES SINCE 1978

AVAILABLE NATIONWIDE IN THE UNITED STATES & CANADA

JD.MD, Inc. has provided medical expert witnesses and dental expert witnesses to plaintiff and defense attorneys in medical and dental malpractice, personal injury, disability, and criminal cases since 1978. JD.MD gives you comprehensive evaluations on the merits of your case. We will help you decide the cases to accept, which substantially reduces your up-front investment. We provide the formulation of your initial strategy and increase your chance of winning.

JD.MD has board certified medical experts and dental experts from all specialties, in all geographic areas, throughout the United States and Canada. Our physicians and dentists are available for consultation, depositions, and courtroom testimony in cases they believe have merit. They fit the profile of experts most convincing to juries and increase your chance of winning.

JD.MD's reputation is built on our ability to deliver, which means you will receive your case evaluations and expert opinions on time. We follow-up with the expert for you. In cases with critical deadlines, voluminous records, and complicated issues, JD.MD has proven time and again that we can provide the answers.

WHAT SEPARATES JD.MD FROM THE COMPETITION?

Unlike our competition, JD.MD's Comprehensive Screening Reports, initial case evaluations, are performed by appropriate medical and dental reviewers, specializing in the area of medicine or dentistry your case concerns. We do not rely on "in-house" medical and nursing evaluators. Our medical and dental reviewers provide credible opinions. In some cases, these opinions have resulted in settlements early in the discovery phase.

MONEY-BACK WARRANTY: If JD.MD is unable to procure an expert, whose opinion is not generally consistent with the opinion expressed in our Comprehensive Screening Report, JD.MD will refund the screening report fee.

ATTORNEY INFORMATION PACKET & MEDICAL AND DENTAL ABBREVIATIONS GLOSSARY

Visit our website to order a free Attorney Information Packet and download a free copy of JD.MD's Medical & Dental Abbreviations Glossary. Or, call us at 800-225-5363 to discuss your case.
---
Areas of Expertise
Anesthesiology
Cardiology
Colorectal Surgery
Critical Care Medicine
Dental/Dentistry
Dermatology
Family Practice/Family Medicine
Gastroenterology
General Surgery
Internal Medicine
Laparoscopic Surgery
Neurology
Nursing Homes
Ophthalmology
Optometry
Otolaryngology
Pediatric Critical Care
Podiatry
Radiology
Urology
Vascular Surgery
---
References
References are available on request.