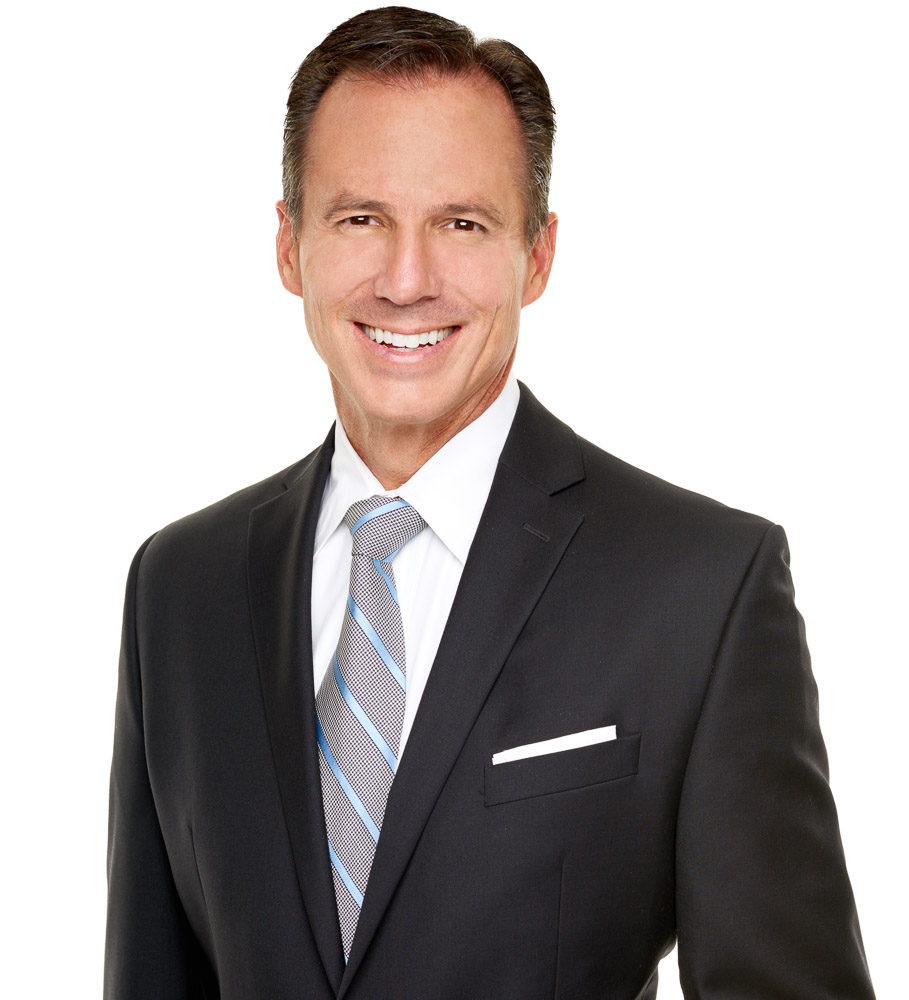 Jay Hibert
JBH Real Estate Experts
2600 La Costa Ave


Carlsbad, CA 92009
Mobile: 760-518-2310
Office: 760-518-2310
Introduction
Active Lender with over 37 years experience in Banking, Finance, and Real Estate Lending. Experienced in Trial and Deposition Testimony.
Jay Hibert was in the commercial banking industry for 25 years before leaving to form his own company, a real estate lending and consulting company. Jay is licensed with the California Bureau of Real Estate and for over 10 years his company was a licensed California Finance Lender. The company provides services to banks, non-banks, and individuals in need of creative financing solutions.
With now over 35 years of experience in banking and real estate, Jay's market knowledge and transactional experience has allowed him to work in a consulting and expert witness capacity for many clients over the years. Still an ACTIVE lender in the industry, Jay is up-to-date on customs and practices and has transacted hundreds of real estate and non-real estate loan negotiations in times of economic growth as well as downturns in the economy. His extensive credit background arms him with the understanding of how banks and other lenders operate internally.

Jay Hibert is a licensed Real Estate Broker through the California Bureau of Real Estate. CA BRE #01523075

Key areas of expertise include:

SBA Lending
Lending Policies
Custom and Practice/Lender Liability
Broker Standards of Care and Fiduciary Responsibility
Loan Underwriting
Credit Administration
Loan Process and Bank Loan Restructure/Workout Process
Note Valuations/Collateral Review
Litigation and Discovery Consulting
Banking Operations/Administration
Hard Money Lending
Construction RE Lending & Administration
Expert reports adherent to Federal Rule 26
Loan Syndication/Secondary Market Loan Sales
Title Insurance Cases
Hard Money Loan Expert
*****Experienced in trial and deposition testimony*****

Mr. Hibert has been providing expert witness and consulting services since 2010. He has been designated over 175 times as an expert in 17 different states concerning matters relating to commercial lending, real estate, construction finance, SBA lending, brokerage, hard money loans and investment issues. His experience includes both Federal and State court cases where he has provided deposition testimony, trial testimony and arbitration testimony over 80 times.
---
Areas of Expertise
Banking
Commercial Real Estate
Construction Lending
Escrow/Title Insurance
Finance
Real Estate Agent
Real Estate Broker
Real Estate Finance
Real Estate Leasing
Real Estate Malpractice
Real Estate Valuation
Retail Real Estate
---
Expert Background
Q:

Please list your professional accreditations, degrees, licenses, and certificates granted:

A:

Educational Background:
High School: Point Loma High School, San Diego, CA--Grad. 1981
College: Pomona College, Claremont, CA – Grad. 1985, B.A.
(Areas of concentration—Accounting, Economics, and Philosophy)
Licenses: Licensed California Real Estate Broker (BRE #01901827)


Q:

Please list your affiliations or memberships in any professional and/or industry organizations:

A:

North San Diego County Association of Realtors
California Association of Realtors
National Association of Realtors
Pacific Southwest Association of Realtors
National Association of Realtors
RMA
USD Family Business Forum
American Electronics Association (AEA)
Chairmen's Roundtable
Association for Corporate Growth (ACG)
UCSD Economics Roundtable
San Diego Downtown Partnership
Carlsbad Chamber of Commerce


Q:

Please list any teaching or speaking experience you have had, including subject matter:

A:

Financial Management for Treasurer of non-profit organizations
Expert panel member for "CPA Continuing Education Courses" (sponsored by RSM McGladrey)
Fundamentals of financial accounting
Expert panel member for "What Every Small Business Owner Should Know to Improve Their Banking Relationship"
Expert panel member for "What Bankers Look for in a Construction Company Client"
Guest presenter for commercial brokerage companies in the area of finance and investment opportunities in commercial real estate

Q:

Have any of your accreditations ever been investigated, suspended or removed? (if yes, explain)

A:

No

Q:

On how many occasions have you been retained as an expert?

A:

175

Q:

For what area(s) of expertise have you been retained as an expert?

A:

Commercial Real estate: Bank's and Regulatory Policies and Procedures, Standard of Care, Customs and Practices, Underwriting, Servicing and Liquidation, Interest Rates, Credit Scoring Impact on Lending, Hard Money Lending, Cross Collateral, Broker Qualifications and Fiduciary Responsibility, Interest Rates and Loan Availability, Predatory Lending, Standard of Care and Loan Administration, Construction Financing/Fund Control, Lender Liability, 7A Loan Liquidation, Loan Underwriting and Servicing, Impact of Guarantor on loan approval, SBA SOP & Customs and Practices in SBA Lending, Brokerage Customs and Practices, Real Estate Valuation, Asset Valuation, Acquisition and Disposition, Requirements of a Lender and Broker making loans, Mortgage Servicing



Q:

In what percentage of your cases were you retained by the plaintiff?

A:

50%

Q:

In what percentage of your cases were you retained by the defendant?

A:

50%

Q:

On how many occasions have you had your deposition taken?

A:

51

Q:

When was the last time you had your deposition taken?

A:

October 2022

Q:

On how many occasions have you been qualified by a court to give expert testimony?

A:

20

Q:

On how many occasions have you testified as an expert in court or before an arbitrator?

A:

15

Q:

For how many years have you worked with the legal industry as an expert?

A:

13

Q:

What services do you offer? (E.g.: consulting, testing, reports, site inspections etc.)

A:

Litigation and Discovery Consulting
Report writing
Expert report adherent to Federal Rule 26
Declarations
Trial and deposition testimony


Q:

What is your hourly rate to consult with an attorney?

A:

$550

Q:

What is your hourly rate to review documents?

A:

$550 per hour

Q:

What is your hourly rate to provide deposition testimony?

A:

$650 per hour with a $1,300 minimum charge per deposition

Q:

What is your hourly rate to provide testimony at trial?

A:

$2,600 half-day flat rate
$5,200 full day flat rate

Q:

Please list any fees other than those stated above (E.g.: travel expenses, copy fees, etc.)

A:

$275 travel time
---
---
References
Vincent Whittaker, Shareholder
Buchalter
655 W. Broadway, Suite 1625
San Diego, CA 92101
(760) 799-2341

Guy W. Jamison, Esq.
The Jamison Law Firm. PC
301 E Colorado Blvd. #501
Pasadena, CA 91101
(626) 356-7902

Ashley E. Klein, Partner
Kaufman Dolowich Voluck
425 California Street, Suite 2100
San Francisco, CA 94104
(415) 926-7612

Jerry D. Hemme
Managing Partner
Good, Hemme, Petereson
6256 Greenwich Drive, #500
San Diego, CA 92122
858-587-3555

Colin Murray
Partner, Litigation Practice
Baker & McKenzie, LLP
Two Embarcadero Center
San Francisco, CA 94111
415-591-3244

Kenneth E. Chyten
Law Offices of Kenneth E. Chyten
300 East Esplandade Drive #900
Oxnard, CA 93036
805-981-3910

Bradley L. Jacobs
Bradley L. Jacobs Attorney at Law APC
501 West Broadway, Ste 1650
San Diego, CA 92101
619-233-9503

Mark H. Nys
Shareholder
Klinedinst PC
501 West Broadway, 6th Floor
San Diego, CA 92101
619-239-8131

Christopher Ritter
Early Sullivan Wright Gizer & McRae LLP
6420 Wilshire Blvd, 17th Floor
Los Angeles, CA 90048
323-301-4660

Michael Attanasio
Litigation Department Chair
Cooley, LLP
4401 Eastgate Mall
San Diego, CA
858-550-6020

Marcus G. Larson, Esq.
Grant, Genovese & Baratta, LLP
2030 Main Street, Suite 1600
Irvine, CA 92614
949-660-1600

Daral B. Mazzarella, Esq.
Mazzarella & Mazzarella, LLP
1620 Fifth Avenue, Suite 600
San Diego, CA 92101
619-238-4900
Renee F. Bergman, Esq
Bergman Good
320 Haddon Avenue
Westmont, New Jersey 08108
609-318-3208

Franco Simone
Simone Law Firm
3702 4th Avenue
San Diego, 92103
619-235-6180

Steven Markowitz
Jampol Zimet LLP
800 Wilshire Blvd. Suite 1400
Los Angeles, CA

Mario Moore
Dan Johnson Law Group
400 Oyster Point Blvd., Suite 321
South San Francisco, CA 94080
(408) 718-3537

Eli Kay-Oliphant
Sparacino PLLC
1920 L Street, NW, Suite 535
Chicago, IL 60602
(202) 629-3530

Michael B MacWilliams, Partner
Venable LLP
750 East Pratt Street, Suite 900
Baltimore, Maryland 21202
(410) 244-7514

Lauren Jones
Kaufman Dolowich Voluck
425 California Street, Suite 2100
San Francisco, CA 94104
(707) 509-9882

Mike Stoberski
Olson Cannon Gormley & Stoberski
9950 W. Cheyenne Ave.
Las Vegas, NV 89219
(702) 384-4012

Mark Joseph, Partner
Jackson Walker LLP
2323 Ross Avenue, Suite 600
Dallas, TX 75201
(214) 533-1049

Donald E. Leonhardy, VP/Trial Counsel
Fidelity Law Group
4 Executive Circle, Suite 270
Irvine, CA 92614
(949) 255-9977
---
---
---