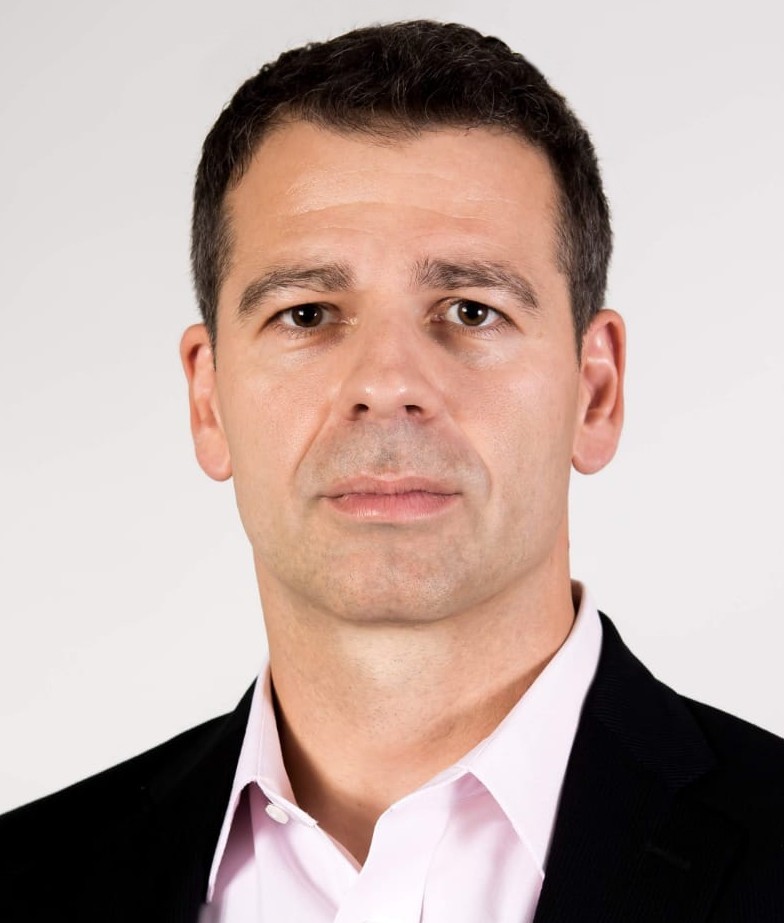 Dr. Istvan Jonyer
Sidespin Group
istvan@sidespingroup.com
Los Angeles , CA 90403
Introduction
PhD in machine learning/AI, and serial entrepreneur. Head of partnerships at Google TV (a smart TV platform), software developer at Nortel Networks for 3G infrastructure and media streaming.

Primary areas of expertise:
- Machine Learning and AI
- Smart TV, smartphone
- Networking and telecommunications

Providing expert testimony in the areas of
- Patent infringement, ITC, IPR
- Trade secret misappropriation
- Breach of contract
- Technical due diligence
- Pre-litigation discovery
- Technology strategy

Retained on cases involving major technology companies, including:
- Google
- Facebook
- Universal Electronics
- Roku
- Unified Patents
- Berkshire Hathaway
- Dell

Deposition experience.
---
Areas of Expertise
Computers
Information Technology
Internet
Multimedia
Networking
Software
Software Engineering
Telecommunications
Video
Wireless Technology
---
Expert Background
Q:

Please list your professional accreditations, degrees, licenses, and certificates granted:

A:

Ph.D., Machine Learning & Artificial Intelligence, The University of Texas at Arlington, 2003
MBA, Carnegie Mellon University, 2010

Q:

Please list your affiliations or memberships in any professional and/or industry organizations:

A:

- Head of Global Device Partnerships of Google TV at Google
- Assistant Professor of Computer Science at Oklahoma State University
- Software engineer and architect at Nortel Networks and several startups
- Venture capitalist at NexStar Partners, New Venture Partners, and Pittsburgh Equity Partners
- Expert reviewer for numerous journals, conferences and magazines, and been a committee member for academic conferences, including AAAI, IEEE, ACM, ICML, ICDM.
- Expert reviewer for national granting organizations, such as the NSF.


Q:

Please list any teaching or speaking experience you have had, including subject matter:

A:

I was assistant professor of computer science for 5 years, and taught 9 different courses, including:
- Artificial intelligence
- Theory of computation
- Advanced programming language theory (and its undergraduate version)
- Advanced algorithms and data structures (and its undergraduate version)

As a venture capitalist I spoke on recent technology topics to boards of directors, and other venues on such topics as:
Investment opportunities in autonomous vehicles, machine learning, augmented and virtual reality, LIDAR and active sensors, mobile and streaming media delivery, Intellectual Property Risk in Early Stage Equity Investments, State of the video conferencing market, State of Online Secondary Markets for Private Placements.

Q:

Have any of your accreditations ever been investigated, suspended or removed? (if yes, explain)

A:

No

Q:

On how many occasions have you been retained as an expert?

A:

25

Q:

For what area(s) of expertise have you been retained as an expert?

A:

My clients rely on my expertise in the following technologies:
- Machine Learning (ML), Artificial Intelligence (AI), Neural networks (NN), Deep learning (DL, DNN), Graph-based data mining, Social network analysis
- Autonomous vehicles, simulation, location technologies (GPS, SLAM, vSLAM, WiFi), sensors (Lidar, Radar, IR, SWIR, sonar)
- Virtual Reality (VR), Augmented Reality (AR, XR), HMDs, optical subsystems, eye tracking, gesture recognition, remote rendering
- Telecommunications, 3G, CDMA, mobile computing, Android apps
- Digital multimedia, Video streaming, Smart TV, Google TV, Chromecast
- Internet of things (IoT), Connected home, Smart home, connected vehicles, industrial IoT, predictive maintenance
- High performance computing (HPC), Parallel and distributed computing, MPI, Multi-threading, POSIX threads, Windows multi-threading, cluster computing
- Internet and Web technologies, LAMP stack, AWS
Software development: C/C++, Java, Javascript, Ruby/Rails, Assembly, Python, HTML, CSS, AJAX, XML
- Environments: Visual Studio, .NET, Ruby Mine, PyCharm, Eclipse.
- Databases: MySQL, Postgres, RDBMS, SQL, Microsoft SQL Server, Elastic Search, Oracle
- Operating systems and servers: Linux, Android, Windows, VxWorks, UNIX, Google TV
- Networking and protocols: TCP/IP, HTTP, IMAP/POP/SMTP, DNS, GSM/CDMA/LTE, Wifi/802.11, telnet

Q:

On how many occasions have you had your deposition taken?

A:

1

Q:

When was the last time you had your deposition taken?

A:

April 2021

Q:

What services do you offer? (E.g.: consulting, testing, reports, site inspections etc.)

A:

As an expert, completed cases in:
- IPR
- Patent infringement, ITC
- Trade secret
- Breach of contract
- Technical due diligence
- Pre-litigation discovery
- Technology architecture

He has been retained on cases involving major technology companies, including:
- Google
- Facebook
- Universal Electronics
- Roku
- Unified Patents
- Berkshire Hathaway

---
References
Retained by:
Alston & Bird
Boies Schiller & Flexner
Manning
Morgan Lewis
Stoel Rives
Hopkins Carley
Bursor Fisher
Stark & Stark
...and more.

References Available Upon Request