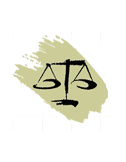 Hose Kim, M.D.
Arrowhead Evaluation Services - Locations Throughout Southern California
13800 Heacock Street, Suite C114


Moreno Valley, CA 92553
Office: 909-255-8903
Fax: 909-801-2185
Introduction
Dr. Kim is an Orthopedic Surgeon who graduated from Massachusetts Institute of Technology (MIT) with dual degrees in biology and chemical engineering. He earned his medical degree from the Medical College of Virginia (MCV) and completed his internship and residency at the Los Angeles County - USC Medical Center. He then furthered his training by completing a Foot/Ankle Surgery Fellowship at the Orthopedic Hospital in Los Angeles under the tutelage of Dr. William Wagner, who is one of the world authorities on foot and ankle problems. A recipient of numerous scholastic honors, Dr. Kim has testified in hundreds of medical-legal cases, writes reports in extraordinary detail, and welcomes your referral.

Hose Kim, M.D is a board certified Orthopedic Surgeon practicing in the Southern California area. Dr. Kim specializes in treating and evaluating disorders of the musculoskeletal system, which includes bones, joints, muscles, tendons, ligaments, and nerves.

Also, Dr. Kim has had extensive training and experience in treating diabetes-related foot problems at Rancho Los Amigos Hospital and in clinical private practice. Has been an official consultant for wound care programs. Currently, practicing general orthopedics with sub-specialty interests in foot/ankle surgery.
---
Areas of Expertise
Hand Surgery
Independent Medical Examinations
Medical Malpractice
Orthopedic Surgery
Personal Injury
Podiatry
Spine Surgery
Sports Medicine
---
---
---