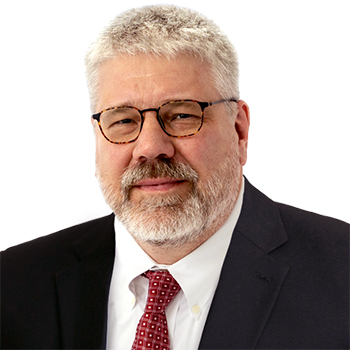 Gregory Dalzell, MA, ABFDE
Robson Forensic, Inc.
Introduction
Gregory Dalzell is a Forensic Document Examiner with nearly three decades of professional experience in government agency work. He is board-certified by the American Board of Forensic Document Examiners (ABFDE). For the last 13 years, Greg served in the U.S. Secret Service as a Supervisory Document Analyst. As an expert at Robson Forensic, Greg's casework involves disputed documents or signatures, including wills, checks, contracts, deeds, account ledgers, medical records, and autograph authentication. In addition to handwriting and signature analysis, Greg maintains a high level of expertise in document security features related to counterfeiting, travel and identity documents, and civil documents.

His experience includes time spent working in the forensic services laboratory as a Document Analyst for the U.S. Immigration and Naturalization Service (INS), U.S. Immigration & Customs Enforcement (ICE), the U.S. Treasury Inspector General for Tax Administration, and the U.S. Secret Service.

At the senior level, Greg was engaged with a high volume of casework involving foreign and domestic identity documents while also holding responsibility for training and monitoring new document examiners. As part of his duties, Greg has performed laboratory examinations of handwritten threats to the President of the United States, testified as an expert witness in courts of law across the United States, and wrote over a thousand internal agency communications and forensic reports. Greg has also been instrumental in developing and testing some of the most advanced anti-counterfeiting security features in use today.

Greg has a Master of Arts in Criminal Justice from George Washington University, (Department of Forensic Science), a Bachelor of Arts in Legal Studies from the University of Pittsburgh, and an Associate in Science from Pennsylvania State University. He is a member of industry groups such as the American Board of Forensic Document Examiners (ABFDE) and the American Academy of Forensic Sciences (AAFS) Questioned Documents Section.
---
Areas of Expertise
Crime Scene Analysis
Document Examination
Evidence Analysis & Preservation
Handwriting
Ink Dating
---
---
---