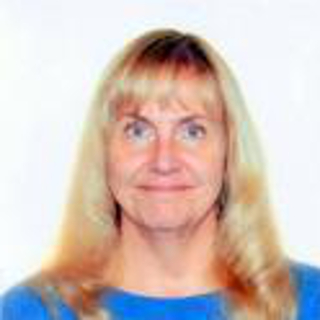 Dr. Gloria M Kardong
Gloria M. Kardong, MD, DLFAPA, DABPN
530 Lytton Avenue, 2nd Floor


Palo Alto, CA 94301
Office: 650-329-9465
Fax: 650-329-9869
Introduction
Gloria M. Kardong, M.D. is a Board-Certified Psychiatrist who has been in full time private practice in Palo Alto, CA for the past 25 years. She is Adjunct Clinical Associate Professor of Psychiatry and Behavioral Sciences at Stanford University Medical Center.
She is a Distinguished Fellow of the American Psychiatric Association. She is a Psychiatric Consultant/ Expert Witness for Stanford University Schools of Law and Medicine and the California Medical Board.

Dr. Kardong has a broad general psychiatric practice and can consult on a wide range of topics.

She also has a special interest in working at the interface between OB-GYN and Psychiatry.
This includes issues such as psychiatric treatment during pregnancy, postpartum depression and psychosis, gynecologic oncology, infertility, sexuality, adult consequences of childhood abuse.

PTSD-Child abuse history, violent crime, natural and manmade disasters, accidents, serious medical diagnoses, emotional/psychological trauma.

Medical and psychiatric malpractice, personal injury, wrongful death, mitigating psych factors, psychological autopsy.

Evaluation and treatment of impaired professionals and/or consultation with their professional organizations. Examples are attorneys and the Bar Association, physicians and the Medical Board, etc.

Dr. Kardong is available for expert witness work--civil, criminal, defense and prosecution.
In-court testimony, file reviews and reports, preparation for trial and depositions are also part of her work.
---
Areas of Expertise
Behavioral Science
Competency
Emotional Trauma
Forensic Psychiatry
Psychiatry
Psychopharmacology
Sanity/Competency to Stand Trial
Sexual Abuse
Sexual Harassment/Discrimination
Stress
Testamentary Capacity
Undue Influence
---
Expert Background
Q:

Please list your professional accreditations, degrees, licenses, and certificates granted:

A:

-Distinguished Fellow, American Psychiatric Association, 2006 to present
-Adjunct Clinical Associate Professor of Psychiatry and Behavioral Sciences,
Stanford University Medical Center, 1990 to present
-Board Certified, 1993 to present
-Califonia Medical license, 1987 to present
-Residency and Chief Residency, Stanford Dept of Psych and Behav Sci, 1987-1990
-MD, University of Washington School of Medicine, 1986
-BA With Honors, University of Washington and Stanford University, 1981

Q:

Please list your affiliations or memberships in any professional and/or industry organizations:

A:

-American Psychiatric Association
-California Psychiatric Association
-Northern California Psychiatric Society
-American Medical Association
-California Medical Association
-Santa Clara County Medical Association

Q:

Please list any teaching or speaking experience you have had, including subject matter:

A:

-Adjunct Clinical Associate Professor of Psychiatry and Behavioral Sciences,
Stanford University Medical Center
-Teaching residents 100 hours/yr for 25 years
-General Adult Psychiatry and Specialties listed in Expertise below
-Psychopharmacology for non-medical therapists, multiple sites/dates

Q:

Have any of your accreditations ever been investigated, suspended or removed? (if yes, explain)

A:

-NO

Q:

On how many occasions have you been retained as an expert?

A:

-Stanford University Schools of Law and Medicine,
-Psychiatric Consultant and Expert Witness,
California Medical Board Expert Witness/Consultant
-Private Attorneys nationwide
-Over 20 times retained as an expert

Q:

For what area(s) of expertise have you been retained as an expert?

A:

-General Adult Psychiatry
-Impaired Physicians, Attorneys, Other Professionals
-OB-GYN/Psychiatry interface, eg
Psychiatric problems during pregnancy and postpartum
Gynecologic Oncology
Infertility
-PTSD/Child abuse, disaster, accident, injury, medical diagnoses
-Medical malpractice
_Personal Injury
-Psychological Autopsy
-Mitigating factors in civil and criminal cases


Q:

In what percentage of your cases were you retained by the plaintiff?

A:

-Plan 50% plaintiff, 50% defendant

Q:

In what percentage of your cases were you retained by the defendant?

A:

-Plan 50% plaintiff, 50% plaintiff

Q:

On how many occasions have you had your deposition taken?

A:

-Over 20

Q:

When was the last time you had your deposition taken?

A:

-2012

Q:

On how many occasions have you been qualified by a court to give expert testimony?

A:

-Over 20

Q:

On how many occasions have you testified as an expert in court or before an arbitrator?

A:

-Approximately 35

Q:

For how many years have you worked with the legal industry as an expert?

A:

-4 years

Q:

What services do you offer? (E.g.: consulting, testing, reports, site inspections etc.)

A:

EXPERT WITNESS: Civil, Criminal, Defense, Prosecution
IN-COURT TESTIMONY
FILE REVIEW/REPORT
PREPARATION FOR TRIAL
DEPOSITIONS
PSYCHIATRIC EVALUATIONS


Q:

What is your hourly rate to consult with an attorney?

A:

$600/hour

Q:

What is your hourly rate to review documents?

A:

$600/hour

Q:

What is your hourly rate to provide deposition testimony?

A:

$600/hour

Q:

What is your hourly rate to provide testimony at trial?

A:

$600/hour

Q:

Please list any fees other than those stated above (E.g.: travel expenses, copy fees, etc.)

A:

Travel expenses
---
References
Jane Zack Simon, JD
Deputy Attorney General of California
JaneZack.Simon@doj.ca.gov
415-703-5544

Harvey Dondershine, MD, JD
Chair, Center for Psychiatry and the Law
Department of Psychiatry and Behavioral Sciences,
Stanford University Medical Center
Stanford, CA 94305
hdonder@gmail.com
650-906-0887

Michael Romano, JD
Stanford Law School
Crown Quadrangle
559 Nathan Abbott Way
Stanford, CA 94305-8610
mromano@stanford.edu

Carl S. Back, JD
Private Attorney
210 Blue Heron Road, Box 1350
Wellfleet, MA 02667
csback@comcast.net


---
---
---