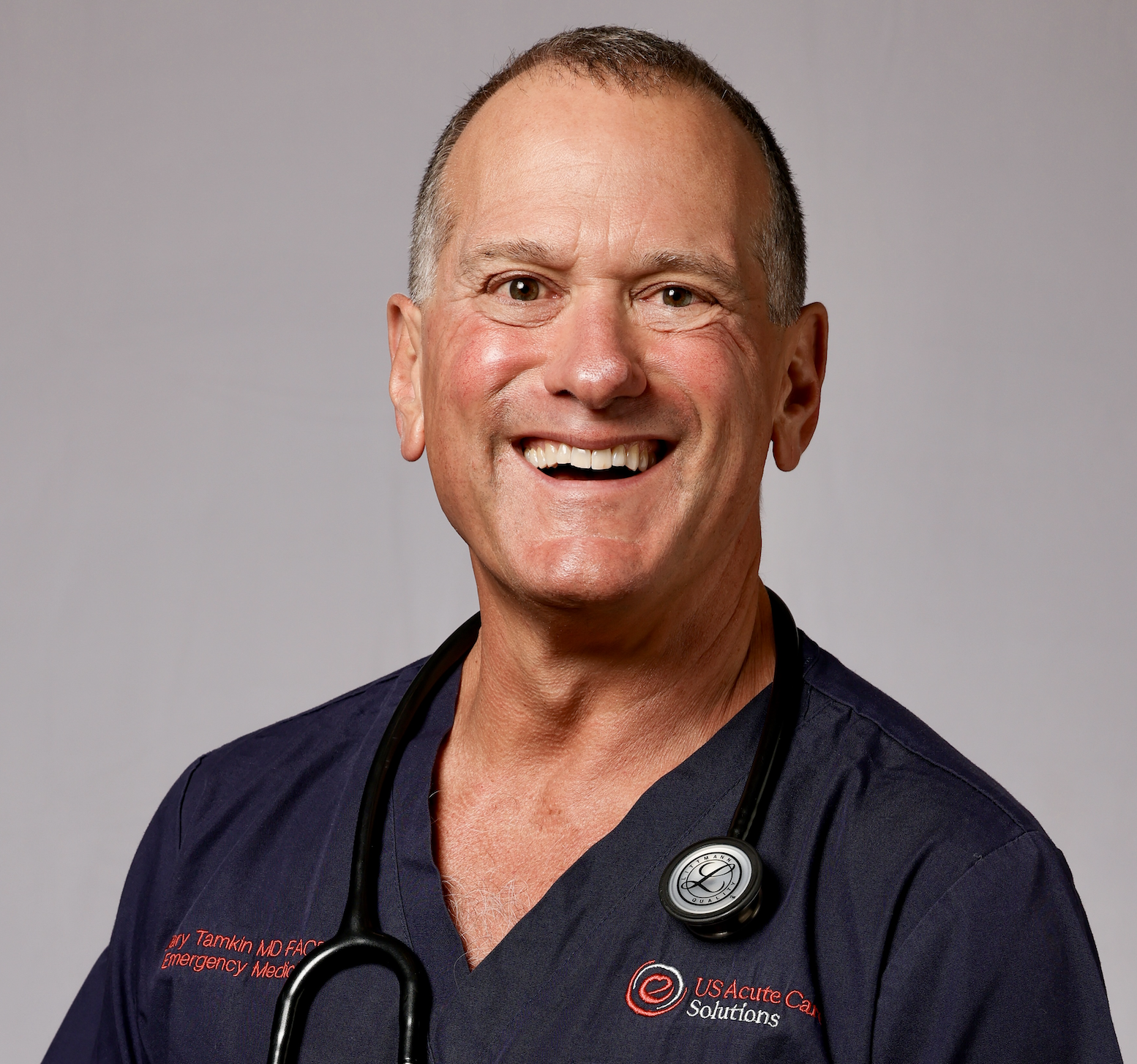 Dr. Gary W Tamkin
Gary W. Tamkin MD Inc.
4 Valley High


Lafayette, CA 94549
Mobile: 925-786-8469
Office: 925-786-8469
Introduction
I am board-certified in emergency medicine. I have been called upon to express opinions in the areas of medical malpractice, personal injury, negligence, and standard of care. I am involved in both plaintiff and defense cases.
My qualifications include:
o Award-winning emergency medicine physician in active practice with 30 years clinical experience.
o Associate Clinical Professor of Emergency Medicine at UCSF School of Medicine.
o Vice President of company that staffs 500 emergency departments, overseeing 5000 ED providers
o Fellow of the American College of Emergency Physicians (FACEP)
o Past President of the California Chapter of the American College of Emergency Physicians
o Medical Director of California Highway Patrol
o Extensive publication and speaking experience in the area of emergency medicine
o Experienced expert witness

I pride myself in timely and complete review of all matters.
Thank you very much for your consideration.
---
Areas of Expertise
Emergency Medicine
Trauma Surgery/Trauma Medicine
Urgent Care
---
Expert Background
Q:

Please list your professional accreditations, degrees, licenses, and certificates granted:

A:

Vice President of Provider Development, US Acute Care Solutions
Associate Clinical Professor of Emergency Medicine(Volunteer), UCSF School of Medicine
Past President, American College of Emergency Physicians, California Chapter
Medical Director, California Highway Patrol
Medical Director, Emergency Department, Mercy Medical Center Merced, Merced, California
Past Chief of Staff, Mercy Medical Center Merced, Merced, California

Q:

Please list your affiliations or memberships in any professional and/or industry organizations:

A:

Past President, American College of Emergency Physicians, California Chapter
California Medical Association
Society for Academic Emergency Medicine
National Association of EMS Physicians

Q:

Please list any teaching or speaking experience you have had, including subject matter:

A:

Regular speaker, American College of Emergency Physicians, Scientific Assembly
Regular Speaker, Grand Rounds, Multiple EM Residency programs yearly

Q:

Have any of your accreditations ever been investigated, suspended or removed? (if yes, explain)

A:

No

Q:

On how many occasions have you been retained as an expert?

A:

Over 100 consultations

Q:

For what area(s) of expertise have you been retained as an expert?

A:

General Emergency Medicine topics
Pre-hospital care and emergency medical services

Q:

In what percentage of your cases were you retained by the plaintiff?

A:

60%

Q:

In what percentage of your cases were you retained by the defendant?

A:

40%

Q:

On how many occasions have you had your deposition taken?

A:

Many

Q:

When was the last time you had your deposition taken?

A:

within last 12 months

Q:

On how many occasions have you been qualified by a court to give expert testimony?

A:

Several

Q:

On how many occasions have you testified as an expert in court or before an arbitrator?

A:

Several

Q:

For how many years have you worked with the legal industry as an expert?

A:

Since 1996

Q:

What services do you offer? (E.g.: consulting, testing, reports, site inspections etc.)

A:

Consulting, Case review, Expert witness testimony

Q:

What is your hourly rate to consult with an attorney?

A:

$650.00/hr.

Q:

What is your hourly rate to review documents?

A:

$650.00/hr

Q:

What is your hourly rate to provide deposition testimony?

A:

$5000.00 fixed rate

Q:

What is your hourly rate to provide testimony at trial?

A:

$5000.00 fixed rate

Q:

Please list any fees other than those stated above (E.g.: travel expenses, copy fees, etc.)

A:

Travel and expenses to be included
---
References
Sean Cunningham
Harris Powers & Cunningham
361 East Coronado Road, Suite 101
Phoenix, AZ 85004
SCunningham@hpclawyers.com
Toll free: 888-691-0990

Wm. Andrew Wills II, P.C.
Plaza Of The Rockies – South Tower
121 South Tejon Street | Suite 900 | Colorado Springs, CO 80903
P: 719.633.8500 | F: 719.633.0667 | Email: drew@willslawpc.net