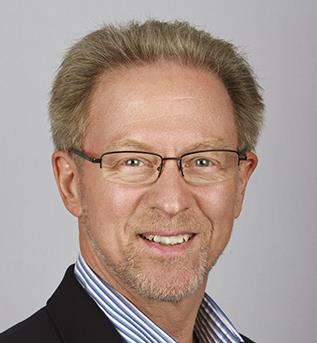 Gary D Fletcher, PhD
RnDDx Solutions LLC -- Medical Devices & Biomedical Engineering Expert Witness
241 Indian Ln


Media, PA 19063
Mobile: 215-704-3960
Office: 215-704-3960
Introduction
Medical Devices, Biomedical Engineering, Mechanical Engineering, R&D, Product Development, Clinical diagnostics, Biospecimens, Point of care testing, Microfluidics, Spectroscopy, Cell therapy, Intellectual Property, Microscopy, Physics, Biomedical sensing, Optics, Imaging, Mathematics, Laboratories & Testing, Lasers

Expert in Blood and Biospecimen Collection, Separation, Preparation for Diagnostics & Therapeutics

Expert in Infrared, Optical, X-ray, Spectroscopy & Imaging Instrumentation for Measurements of Physical, Chemical, & Biological Material Properties

Dr. Fletcher's consulting includes supporting companies with product development challenges, conducting technology scouting and competitive assessments of current products, technologies, and business models. He advises companies developing blood cell separation technologies to improve both diagnostics and cell therapy manufacturing.

Details:

Dr. Fletcher is the Founder and Principal Consultant at RnDDx Solutions LLC, a consulting firm founded in 2015, focused on industrial biomedical and mechanical engineering, and research and product development, in medical devices, diagnostics, optical devices, point-of-care blood sample testing, and on expert witness patent litigation, including subject matter expertise in medical device mechanical engineering, and subject matter expertise in medical devices for blood collection and blood sample processing for diagnostics and therapeutics. He has particular expertise in mechanical engineering design and development of non-invasive and minimally invasive biomedical diagnostics systems, blood collection and stabilization, blood separation, and blood and cell preparation for both diagnostic and therapeutic applications, including the development of sample collection devices, needles, and lancets. He is co-inventor on thirteen issued US Patents and ten issued European patents for devices and methods in the area of blood collection and processing including lancing devices and blood separation for diagnostic testing.

Dr. Fletcher received his PhD in Physics from Yale University. His doctoral research was in experimental atomic physics, where he gained experience in mechanical, electrical, and software engineering, optical physics, and vacuum engineering. He conducted postdoctoral research in experimental atomic and laser physics as a Postdoctoral Research Associate in Physics and Assistant Professor of Physics at the University of Virginia. At Lawrence Livermore National Laboratory he expanded his expertise in mechanical and optical engineering by developing x-ray spectroscopic and imaging instruments to measure x-rays emitted from laser-produced high-temperature plasmas. He has 23 years of senior industrial executive experience building new products and new businesses in the healthcare, life sciences, material sciences, medical device, imaging, and diagnostics spaces. That experience includes leading R&D and product development engineering teams of mechanical, electrical, optical, and software engineers. His industry experience includes engineering leadership role in 1996 in a company attempting to develop a noninvasive glucose measurement sensor. From 1996 to 2001, he led Engineering and Advanced Technology, including teams of optical, mechanical, electrical, software imaging, and clinical laboratory engineers, developing a noninvasive human complete blood count diagnostic device and diagnostic blood perfusion assessment tool, for a medical diagnostic startup company. As technical manager at Sarnoff Corporation from 2001 – 2004 he led a team developing and licensing a painless minimally invasive blood glucose monitor. While at Becton Dickinson ("BD"), from 2004 to 2014, he developed blood collection devices for point of care diagnostic testing.
---
Areas of Expertise
Biomedical
Biotechnology
Intellectual Property
Laboratory Medicine
Materials
Mechanical Engineering
Medical Devices
Patents
Physics
Spectroscopy
---
Expert Background
Q:

Please list your professional accreditations, degrees, licenses, and certificates granted:

A:

Doctor of Philosophy in Physics, Yale University, New Haven, CT
Bachelor of Arts in Physics and Mathematics, DePauw University, Greencastle, IN


Q:

Please list your affiliations or memberships in any professional and/or industry organizations:

A:

Member, American Association for Clinical Chemistry (AACC)
Member, American Chemical Society (ACS)


Q:

Please list any teaching or speaking experience you have had, including subject matter:

A:

BECTON DICKINSON, Franklin Lakes, NJ
• Taught, on ongoing basis, 2-day BD University course on "Managing for Performance Excellence" to managers.
UNIVERSITY OF VIRGINIA, Charlottesville, VA
• Taught undergraduate introductory physics laboratory course.

Q:

Have any of your accreditations ever been investigated, suspended or removed? (if yes, explain)

A:

No

Q:

On how many occasions have you been retained as an expert?

A:

5

Q:

For what area(s) of expertise have you been retained as an expert?

A:

Blood collection and processing for in vitro diagnostics and for therapeutics

Q:

In what percentage of your cases were you retained by the defendant?

A:

100

Q:

On how many occasions have you had your deposition taken?

A:

2

Q:

When was the last time you had your deposition taken?

A:

August 20, 2021

Q:

For how many years have you worked with the legal industry as an expert?

A:

3

Q:

What services do you offer? (E.g.: consulting, testing, reports, site inspections etc.)

A:

Consulting, reports, testing

Q:

What is your hourly rate to consult with an attorney?

A:

$400

Q:

What is your hourly rate to review documents?

A:

$400

Q:

What is your hourly rate to provide deposition testimony?

A:

$400

Q:

What is your hourly rate to provide testimony at trial?

A:

$400

Q:

Please list any fees other than those stated above (E.g.: travel expenses, copy fees, etc.)

A:

Travel expenses
Copy fees
---
---
References
Daniel Melman | Member
Eckert Seamans
10 Bank Street Suite 700
White Plains, NY 10606
dmelman@eckertseamans.com
914-286-6447 (Work)

Brendan Mee
Pearl Cohen Zedek Latzer Baratz LLP
bmee@pearlcohen.com
(862)-438-0205 (D)
(646)-878-0844 (O)

---
---
---