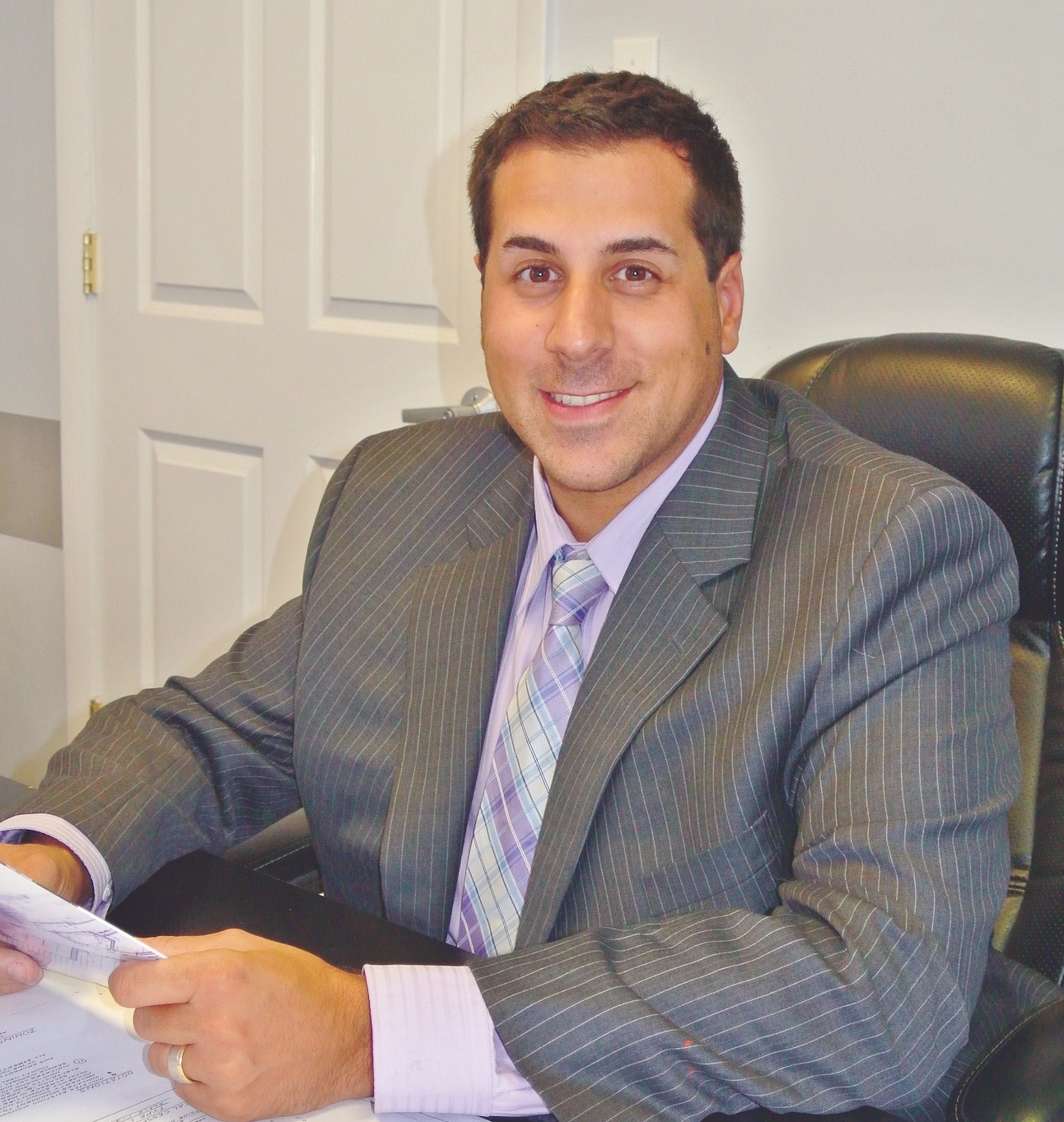 Frank Ferrantello
Ferrantello Group
12 West Mall


Plainview 11803
Office: 516-248-2766
Fax: 516-294-8570
Introduction
Frank S. Ferrantello, PLS, is a New York State Licensed Land Surveyor with over 20 years of experience in Surveying, Civil Engineering, and Land Use Planning. Both his field and office Work experience have dealt with a wide range of projects and sites including residential single, multifamily, high rise municipal, utility, private and public, commercial, and industrial. Prior to and post college,
Mr. Ferrantello worked for the firm of John P. Ferrantello PC from 1998 to 2010 and MJM engineering from 2008 to 2016. His duties consisted of performing office and field surveying, drafting, research, computations, boundary analysis, solutions, investigations and determinations.

Mr. Ferrantello also has extensive experience in Site Planning and Subdivision Consulting, examining title records, deeds and other recorded documents such as ingress and egress, pedestrian easements, right of ways, air and development rights, vista easements, bridle paths, beach, bathing and mooring rights, covenants and restrictions, real property, zoning, and other land use principles.
---
Areas of Expertise
Accident Investigation
Americans with Disabilities Act (ADA)
Building Codes
Civil Engineering
Commercial Real Estate
Construction
Construction Safety
Construction Site
Home Inspections
Land Use & Zoning
Mapping & Surveying
Property Management
Residential Real Estate
Slip, Trip & Fall
Walking & Working Surfaces
---
Expert Background
Q:

Please list your professional accreditations, degrees, licenses, and certificates granted:

A:

Licensure:
Frank S. Ferrantello- New York State Licensed Land Surveyor LIC No. 50762

Education:
- Civil Engineering/Land Use Planning
- Hofstra University

Practice:
- President of Medium Size Civil Engineering &
Land Surveying firm

Q:

Please list your affiliations or memberships in any professional and/or industry organizations:

A:

Associations- Frank is a Member of the following:
NYAPLS (New York Association of Professional Land Surveyors);
NSPS (National Society of Professional Surveying);
ALTA (American Land Title Association);
ACSM (American Congress of Surveying and Mapping);
NSCE & LS (Nassau-Suffolk Civil Engineers &Land Surveyors – (Board of Directors);
ASCE (American Society of Civil Engineers),
NYLTA (New York Land Title Association).

Q:

Have any of your accreditations ever been investigated, suspended or removed? (if yes, explain)

A:

No.

Q:

On how many occasions have you been retained as an expert?

A:

75-100

Q:

For what area(s) of expertise have you been retained as an expert?

A:

-Land Surveying
-Trip and Fall
-Land Disputes

Q:

In what percentage of your cases were you retained by the plaintiff?

A:

50%

Q:

In what percentage of your cases were you retained by the defendant?

A:

50%

Q:

On how many occasions have you had your deposition taken?

A:

7

Q:

When was the last time you had your deposition taken?

A:

6 Months

Q:

On how many occasions have you testified as an expert in court or before an arbitrator?

A:

3

Q:

For how many years have you worked with the legal industry as an expert?

A:

5

Q:

What services do you offer? (E.g.: consulting, testing, reports, site inspections etc.)

A:

- Land Surveying and mapping
- Construction layout and high-rise services
- Property boundary line surveying
- Expert witness surveying, mapping and testimony
- Flood mapping and FEMA Certification
- Site Planning and subdivision consulting
- Site Inspections
- Consultations

Q:

What is your hourly rate to consult with an attorney?

A:

Inquire Within

Q:

What is your hourly rate to review documents?

A:

Inquire Within

Q:

What is your hourly rate to provide deposition testimony?

A:

Inquire Within

Q:

What is your hourly rate to provide testimony at trial?

A:

Inquire Within
---
References
Joseph Bondi, Esq
Bondi Iovino & Fusco
1055 Franklin Avenue, Suite 206
Garden City, New York 11530
(516) 741-8585


Christopher Rosado, Esq
Miller, Rosado & Algios, LLP
200 Old Country Road, Suite 590
Mineola, New York 11501
(516) 512-0200
crosado@mralaw.com

---
---