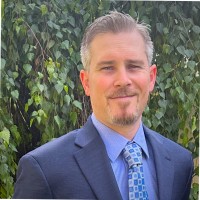 Mr. Erik C Lyons
MSN, NP-C, RN, CCRN, CLNC
Mobile: 516-244-4797
Office: 516-244-4797
Introduction
Mr. Erik C. Lyons, MSN, NP-C, RN, CCRN, CLNC is a board certified, Adult Health Nurse Practitioner with over 8+ years of of inpatient and outpatient Nurse Practitioner / Nursing experience, which includes: Cardiology, Electrophysiology, Critical Care, Rapid Response, Management and Administration, Telemetry and Medical Surgical exposure.

Erik is an Independent and Certified Legal Nurse Consultant (CLNC) / Nurse Practitioner Consultant to The Legal Profession and provides informed professional opinions, including an array of services and strategy to attorneys as an Expert Witness and Consulting Expert to both plaintiff and defense.

He remains active in the clinical domain and currently serves as the Nurse Practitioner in Electrophysiology / Cardiology at one of Long Island's most recognized and awarded hospitals. He obtains advanced knowledge of cardiac rhythms, intra-cardiac rhythm devices, Electrophysiology and Cardiology. He also serves within the EP surgical suite as first assist during device implants, comprehensive arrhythmia studies and ablation.

In addition, Erik holds a Bachelor of Science degree in Gerontology and continues to serve within academia as adjunct nursing faculty to one of Long Island's most prestigious academic Nursing institutions; he is also a published co-author in the Journal of Nursing Education and Practice.
---
Areas of Expertise
Cardiology
Cardiovascular Surgery
Critical Care Medicine
Geriatrics
Medical Devices
Medical Malpractice
Nursing
Personal Injury
Wound Care/Pressure Sores
Wrongful Death
---
Expert Background
Q:

Please list your professional accreditations, degrees, licenses, and certificates granted:

A:

Master of Science, Adult Geriatric Primary Care Nurse Practitioner
Bachelor of Science, Nursing
Bachelor of Science, Gerontology
Adult Health Nurse Practitioner, State of New York
Registered Nurse, State of New York
Certified Legal Nurse Consultant (CLNC)
Critical Care Board Certified Registered Nurse (CCRN)
Notary Public for the State of New York

Q:

Please list your affiliations or memberships in any professional and/or industry organizations:

A:

AANP
Member: Nurse Practice Association (NPA)
Member: National Alliance of Certified Legal Nurse Consultants (NACLNC)
Member: American Nurses Association (ANA)
Member: American Association of Critical Care Nurses (AACN)
Member: Heart Rhythm Society (HRS)

Q:

Please list any teaching or speaking experience you have had, including subject matter:

A:

Podium Co-Presenter and Published Co-Author -Nursing Education Research Conference 2018 Conference - Sigma Theta Tau International Honor Society (STTI).
Adjunct Nursing Faculty - Clinical (Medical/Surgical Nursing).
Clinical preceptor for incoming Cardiology and Nursing staff.



Q:

Have any of your accreditations ever been investigated, suspended or removed? (if yes, explain)

A:

No

Q:

What services do you offer? (E.g.: consulting, testing, reports, site inspections etc.)

A:

•Testifying Expert
•Consulting Expert
•Screen cases for merit
•Define the applicable standards of care
•Identify and define deviations from, and adherences to, the standards of care
•Assess documentation for evidence of damages or injuries
•Identify causation of damages or injuries
•Organize medical records and develop written reports for use as study tools by the attorney.
•Summarize, translate and interpret medical records
•Identify and recommend potential defendants
•Search for and analyze research studies relevant to the case
•Identify and review relevant medical records, hospital policies and procedures, essential documents, and other relevant tangible items
•Expand the attorney's medical library
•Interview clients, key witnesses, and experts
•Consult with healthcare providers
•Identify types of testifying experts needed
•Locate and interface with expert witnesses
•Communicate with potential testifying experts
•Assist in the vetting process of expert witnesses
•Analyze and compare expert witness reports and other work products
•Serve as liaison between attorney, healthcare providers, testifying experts, etc.
•Prepare interrogatories for witnesses
•Assist with various legal documents
•Assist in demonstrative evidence creation and exhibit preparation such as the production of illustrative physiological or pathophysiological models
•Assist with deposition and trial preparations
•Review, analyze and summarize deposition(s)
•Attend and participate in deposition and trial hearings
•Generate various reports from the data extracted from the medical records.

Lyons Adult Health NP, PC offers a risk-free guarantee to all new attorney clients. If you are not 100% satisfied with our work product, we will work to meet your needs or refund your money.

---
---
---
---