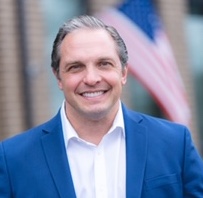 Dr. Eric B. Cole
44651 Provincetown Dr.


Ashburn, VA 20147
Introduction
A computer and cybersecurity expert witness with over 30 years of hands-on experience, Dr. Cole is an expert witness in information technology with a focus on cybersecurity.

Dr. Cole works on a wide range of cases, including IP litigation (IPR, PGR, infringement, invalidity, damages), criminal and civil cases including gross negligence, SEC litigation, and cybersecurity breaches. He has taught at the SANS Institute, Georgetown University, NY Institute of Technology, and has been a guest lecturer at Purdue, MIT, Harvard, and Berkeley. He has his certification in CISSP and created the GIAC certification programs and exams. He served as a member of the Commission on Cybersecurity for the 44th President and is a member of several advisory boards such as the Purdue University Executive Advisory Board.

While working for the Central Intelligence Agency (CIA), Dr. Cole received six exceptional performance awards, and has received the Cyber Wingman award from the U.S. Air Force.

Dr. Cole has many high-profile clients within the U.S. and internationally. He is the author of several textbooks and books, and was inducted into the InfoSec European Hall of Fame in 2014.
---
Areas of Expertise
Computer Security
Cybersecurity
Data Communications
Internet
Technology
---
---
---