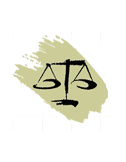 Elizabeth A. Davis, PhD, RN, CRRN, CLCP, CRC
Life Care Resources, Inc.
195 Oak Hill Lane


Cedar Bluff, VA 24609
Office: 276-963-7736
Fax: 276-963-8336
Introduction
Certified Life Care Planner and Certified Rehabilitation Counselor, performing vocational evaluation, including loss of earning capacity. Also graduate level Registered Nurse with hands-on rehabilitation experience.

Has maintained active insurance caseload of Medical Case Management and Vocational Counseling, determining what work individuals can do post-injury, and assisting them to obtain employment. This work has included Catastrophic Case Management.

Experience

More than ten years' experience in the industry includes cases in Virginia, West Virginia, North Carolina, South Carolina, California, Tennessee, Ohio, Pennsylvania, Washington, Kentucky, Georgia, Florida, New Jersey, Maryland, and Washington, D.C.

Expertise & Services

Life Care Planning
Vocational Evaluation, including Loss of Earning Capacity
Medicare Set-Aside Allocations
Loss Assessments in Wrongful Death
Class Action—Medical Cost Projections and Damages Determination
Case Analysis and Deposition & Trial Preparation
Expert Witness Testimony regarding Vocational Impact or Cost of Care

Types of Cases

Personal Injury, Medical Malpractice, Products Liability, Workers' Compensation, Toxic Tort, Divorce, and Employment, including Discrimination and Wrongful Termination.

For attorneys in Personal Injury, Products Liability, Workers' Compensation, Medical Malpractice, Family/Matrimonial/Divorce Law, both Plaintiff and Defense.

Unique Background

Clinical, insurance, vocational, and litigation experience.
---
Areas of Expertise
Disability
Discrimination
Employment
Family Law
Labor Law
Life Care Planning
Personal Injury
Sexual Harassment/Discrimination
Vocational Evaluation & Rehabilitation
Workers Compensation Insurance
Wrongful Termination
---