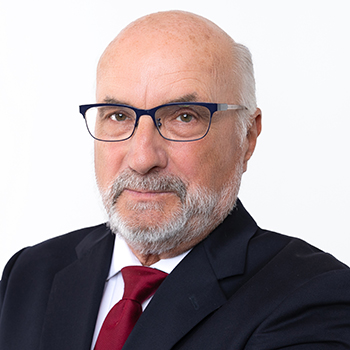 Edward J. Zemeck, P.E.
Robson Forensic, Inc.
Introduction
Civil Engineer & Construction Safety Expert

With 50 years of hands on experience in the design, construction and maintenance of buildings, bridges, highways, utilities and cell towers, Ed is an expert in Construction Safety, Management and Engineering.

As a Field Engineer, Ed was responsible for the survey and layout of bridge, highway, sewer and waterline projects. This position also required design and implementation of shoring, form work, cofferdams and heavy lift crane set-ups and rigging. As Project Superintendent and Project Manager, Ed was responsible for bidding and managing contracts for the New York and Connecticut State Departments of Transportation, including dam and powerhouse projects, and major cross country utility infrastructure projects. Ed has firsthand experience with roadway maintenance and protection of traffic, safety and health program management, use of personal protective equipment, excavation and trench shoring, working at heights and fall protection, confined space definition and entry, OSHA regulations and New York Labor Law.

Ed holds two degrees in engineering, a B.S. In Civil Engineering from Syracuse University and a B.S. in Forest Engineering from the SUNY College of Environmental Science and Forestry. He is a Licensed Professional Engineer in New York, licensed Construction Supervisor (Massachusetts), licensed Antenna Installer (Connecticut) and a Certified Tower Climber and Trainer including Rescue. He has the OSHA 10 Hour Certification and is certified as a JAHN Restoration Mortars Installer. He has also performed renovations of buildings listed on the National Register of Historic Places in accordance with the Standards of the Secretary of Interior.
---
Areas of Expertise
Building Codes
Civil Engineering
Construction
Construction Safety
Equipment & Machinery
OSHA
Pipelines
Professional Engineering
Stormwater Retention Pond
Structural Engineering
Traffic/Highway Safety
Transportation Construction
Water Utility
---
---
---