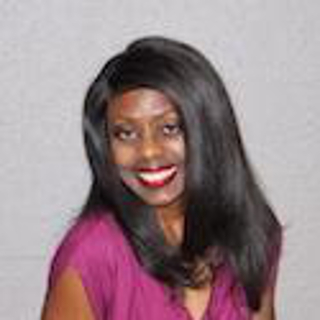 Ms. Diana D Price
Diana Price and Associates
1507 7th Street
Santa Monica , CA 90407
Mobile: 310-650-5505
Office: 949-427-0066
Introduction
Diana's 25-year travel background includes forensic travel investigations, pre-litigation analysis, depositions and testimony on behalf of law firms and corporations throughout North America, Europe and Asia would be helpful to any attorney in solving complex travel-related disputes.

Diana Price's Forensic Travel Expert practice is focused on the Tourism and Travel Industry across the globe. She served as a senior leader of a large corporate retail travel agency. Diana has unique, specialized knowledge in travel operations, from front line travel agency sales, service, marketing, disputes and investigations, to working with and helping corporate legal teams prepare cases for trial and testimony.
---
Areas of Expertise
Airports/Airlines
Bus & Truck Safety/Accident
Car & Truck Rental
Cruise Lines
Tourism & Travel Industry
---
Expert Background
Q:

Please list your professional accreditations, degrees, licenses, and certificates granted:

A:


• U.S.C. MA, Annenberg School of Communications and Journalism
• California State University Los Angeles, BA Marketing, Business Administration
• Cecil Murray Institute Graduate Financial Literacy

Q:

Please list your affiliations or memberships in any professional and/or industry organizations:

A:


• Forensic Expert Witness Association, Greater Los Angeles, Board President
• American Society of Travel Agents, Member
• SEAK, continuing education for Expert Witnesses, Member


Q:

Please list any teaching or speaking experience you have had, including subject matter:

A:

1. The Formula to Sculpt a Culture of Engagement
2. Five Ways to Showcase Exceptional Leadership Presence
3. Sizzle Skills to Embrace Who We Think We Are
4. Showcase Your Sizzle Presence
5. Creating Exceptional Customer Experiences
6. Define and Defend Your Identify


Q:

Have any of your accreditations ever been investigated, suspended or removed? (if yes, explain)

A:

No

Q:

What services do you offer? (E.g.: consulting, testing, reports, site inspections etc.)

A:

Forensic Expert Witness
Forensic Consultant
Pre-Litigation Analysis
Depositions
Testimony
Expert Report


Q:

What is your hourly rate to consult with an attorney?

A:

$575

Q:

What is your hourly rate to review documents?

A:

$575

Q:

What is your hourly rate to provide deposition testimony?

A:

$575

Q:

What is your hourly rate to provide testimony at trial?

A:

$575

Q:

Please list any fees other than those stated above (E.g.: travel expenses, copy fees, etc.)

A:

1. Travel by Car 57.5 cents per mile
2. Air, Train or Metro – Actual cost of the roundtrip ticket plus any fees
3. Hotel Accommodations: I will be reimbursed for the cost of lodging and meals.
4. Car Rental – for travel outside of the local area, I will be reimbursed for a mid-size car plus any associated expenses
5. Refundable tickets will be purchased unless they are not available. If you ask that I purchase non-refundable tickets or if refundable tickets are not available, you shall reimburse me the cost of the non-refundable ticket.
6. If you prefer, you may directly purchase my airline tickets, hotel, car rental and meal expenses.

As is customary, I require a non-refundable retainer on engagement of $4600 (8 hours x $575).

Providing my CV and Fee Schedule Agreement does not give you permission to use my name in any manner connected to any case, unless my retainer agreement is signed and my retainer fee is paid.

---
---
---
---