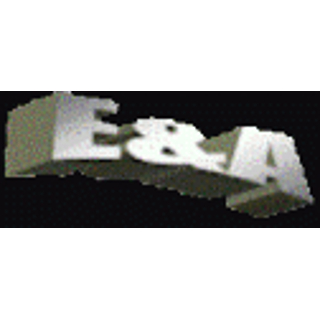 Dennis W. Eckstine
Eckstine & Associates, Inc.
10817 Partridge Drive


Waynesboro, PA 17268
Office: 717-762-1555
Fax: 717-762-9055
Introduction
Dennis Eckstine has over 25 years experience in engineering, quality, and product safety including company representative at trial for equipment manufacturers. He has experience with cranes, aerial platforms, lifts, trucks, farm wagons, roll-backs, carriers, fire ladders, batteries, paper machines, winders, reels, rollers and other construction, industrial and agricultural products. Through his active involvement in current standards committees, his education, and his engineering and product safety experience at major manufacturers he brings a solid scientific and practical background to his clients.

He was previously Vice President, Senior Director of Product Safety & Reliability, and Director of Engineering Administration for different major manufacturers. He possesses a BSME and MBA. Mr. Eckstine started as a full time employee in the construction equipment industry in 1971 for Grove.

He is currently a member of numerous committees within the organizations of American National Standards Institute, Society of Automotive Engineering, ISO, and National Commission for the Certification of Crane Operators. Mr. Eckstine is also the International Chairman of ISO TC 214 for Elevating Work Platforms, International Chairman of ISO TC 96 SC 6 for Mobile Cranes, and a Commissioner of CCO.

Eckstine & Associates, Inc. performs complete case analyses, inspections, test development, reconstruction, exhibit preparation and court testimony.
---
Areas of Expertise
Accident Investigation
Accident Reconstruction
Agricultural Engineering
Automotive
Bus & Truck Safety/Accident
Construction
Construction Damages
Construction Safety
Cranes
Demonstrative Evidence/Exhibits
Elevator & Escalator
Equipment & Machinery
Ergonomics
Failure Analysis
Forensic Engineering
Forklifts
Human Factors
Industrial Engineering
Insurance Customs & Practices
Labels & Warnings
Ladders & Scaffolds
Lifts
Machine Guarding
Machinery & Equipment Appraisal
Materials
Materials Engineering
Mechanical Engineering
Occupational Medicine
OSHA
Personal Injury
Power Tools
Products Liability
Safety
Safety Engineering
Scheduling Delay & Analysis
Slip, Trip & Fall
Structural Engineering
Tractors
Traffic/Highway Safety
Utilities
Walking & Working Surfaces
Wrongful Death
---