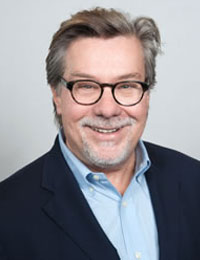 David M. Soja. CRC, ABVE.
CRC Services, LLC
360 Bloomfield Avenue; Suite 301


Windsor, CT 06095
Office: 877-567-5871
Fax: 413-567-1291
Introduction
CRC Services, LLC is a vocational firm specializing in a wide array of vocational consulting, vocational rehabilitation and vocational advising services to governmental agencies, private business, insurance companies, the legal community and the general public.

CRC Services, LLC was founded in Longmeadow, Massachusetts in 1981 by David M. Soja. CRC Services opened a second office, located in Windsor, Connecticut in 1998. CRC added offices in New Rochelle serving the greater New York City metropolitan area and San Francisco serving the Bay Area. Nationwide availability.

The mission of CRC Services is to provide highly specialized vocational consulting and vocational rehabilitation services to meet the vocational and employment needs of disabled workers, veterans, employers, career changers and students transitioning from school to work.

In response to rising litigation and alternative dispute resolution, CRC Services also provides vocational expert witness services to litigants, plaintiff and defense attorneys and insurance companies on complex vocational issues pertaining to employability, wage earning capacity and vocational rehabilitation mitigation. CRC offers a 24/7/365 secure web referral portal for rush assignments. Prompt record reviews and timely comprehensive reports.

The philosophy of our firm is is to deliver the highest quality vocational services while maintaining professional integrity. Our innovative approach and experience in handling complex cases allows us to respond to the diverse vocational needs of our local, regional and national clients. As a firm, we understand the importance of teamwork, leadership, and timely communication. We are committed to our clients and ensure we are accessible and responsive to their needs.

David M. Soja CRC, ABVE is a practicing private vocational rehabilitation consultant and vocational expert. As principal of his vocational firm and vocational expert, Mr. Soja and his team of Master level trained professionals bring nearly 75 years of professional knowledge to the domain of vocational rehabilitation assessment, return to work planning, job placement, employment and wage earning capacity assessment to both able-bodied and physically/mentally impaired individuals in our society.

Consumers of CRC's vocational services include war veterans, injured workers, unemployed individuals from company downsizing, litigants in contested workers compensation, personal injury, employment or divorce disputes; as well as young adults and students seeking vocational counseling and guidance for academic training and employment pursuit.

Mr. Soja and his professional staff are nationally certified as a rehabilitation counselors; state licensed and board certified as vocational experts. Some are additionally certified as an International Psychometric Evaluator (IPEC) members, demonstrating extraordinary professional experience and competency in psychometric testing. Mr. Soja and Team-CRC regularly present on current vocational rehabilitation topics to academia at professional seminars and continuing legal educational conferences.

Mr. Soja received his Masters of Education and Certificate of Advanced Graduate Study from Springfield College in the Graduate Program of Health Sciences and Rehabilitation Studies. He also holds a Master of Science graduate degree in Clinical Psychology from American International College.
---
Areas of Expertise
Americans with Disabilities Act (ADA)
Class Actions
Disability
Discrimination
Employment
ERISA
Family Law
Health/Medical/Disability Insurance
Legal Malpractice
Liability Insurance
Mass Torts
Medical Malpractice
Personal Injury
Premises Liability
Sexual Harassment/Discrimination
Vocational Evaluation & Rehabilitation
Workers Compensation Insurance
Wrongful Death
Wrongful Termination
---