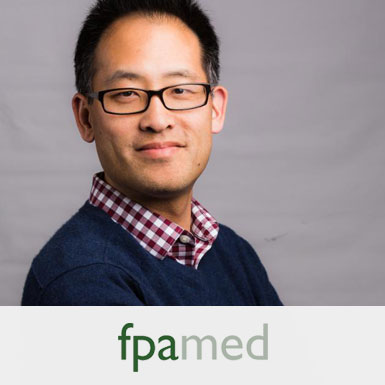 David Y. Kan, M.D., D.F.A.S.A.M.
Forensic Psychiatric Associates, L.P.
Available Nationwide - Physically located in Walnut Creek, CA
Introduction
Dr. Kan is a forensic psychiatrist who is a member of Forensic Psychiatric Associates Medical Corp (www.fpamed.com) a national forensic psychiatric and psychological consulting practice.

Dr. David Kan received his BA and MD degree from Northwestern University and he completed his residency in Psychiatry and post doctoral training in Forensic Psychiatry at University of California, San Francisco, Medical Center. He is certified by the American Board of Psychiatry and Neurology in Psychiatry with Added Qualifications in Forensic Psychiatry.

His areas of special clinical and forensic psychiatric interest include substance abuse, violence and suicide risk assessment, medical malpractice, assessment of sexual offenders, electroconvulsive therapy and impaired professionals. He currently maintains a clinical faculty appointment at the University of California, San Francisco and works full-time in Substance Abuse Treatment at the Veteran's Affairs Medical Center in San Francisco. In the past he has served as a Qualified Medical Examiner ("QME") for the State of California (active status 2003-2005, currently "inactive")

Dr. Kan has been a forensic expert in over 40 cases and has been qualified as an expert in the San Francisco Court system on over 30 occasions. He regularly lectures to attorneys, judges and professional groups on forensic and addiction psychiatry topics.

Dr. Kan has is a member of the American Academy of Psychiatry and the Law (AAPL) and currently serves on AAPL's Addiction and Sex Offender's committee. He has presented on research on Methamphetamine and the Insanity Defense at AAPL's National meeting.

He currently devotes 25% of his practice time to the subspecialty of Forensic Psychiatry and Medical-Legal Consultation in addition to his VA employment. He is also employed part-time by the City and County of San Francisco Community Behavioral Health network as a third-party evaluator for electroconvulsive therapy, conservatorship assessments, hospital utilization review and risk assessment.
---
Areas of Expertise
Alcohol Abuse
Drug Abuse
Forensic Psychiatry
Psychiatry
Psychopharmacology
Suicide
---
---
---