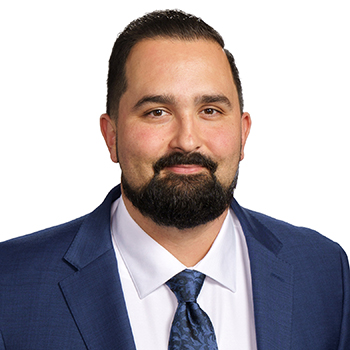 David Ester
Robson Forensic, Inc.
Introduction
Weightlifting & Fitness Facilities Expert

David Ester (Sergeant, US Army Retired) is an expert in weightlifting and fitness facility operations. He is an International level USA Weightlifting (USAW) coach and gym owner/operator with expertise spanning the full scope of strength and conditioning, including injury prevention, athlete assessments, skills progression, and training programming. David has extensive experience as it relates to the inspection, use, safety, and maintenance of fitness equipment and facilities. He has experience in nearly all types of fitness equipment and machinery, including rowers, bikes, kettlebells, dumbbells, bands, balls, etc., as well as saunas and other amenities commonly found at fitness facilities.

David retired as a Sergeant from the US Army 101st Airborne after six years of service. He participated in the Army's Warrior Leader Course (WLC) and the 101st Elite Tactical Athlete School at Fort Campbell in KY. He gained skills, discipline, and experience during this time would lead him to pursue competitive weightlifting and to become a certified USA Weightlifting (USAW) coach. He has operated his own weightlifting gym while coaching all ages and levels of experience, progressing athletes from beginners to Team USA competitors.

Dave is a member of the United States Olympic Committee's National Team Coach Leadership Education Program (NTCLEP), a committee comprised of elite coaches from each Olympic sport. In addition to the accolades Dave received during his military career, he has trained multiple international weightlifting champions with medals from the American Open, Pan American, and Rogue International competitions, among others. He is US Safe Sport certified and sits on the governing board of the Illinois State Weightlifting Organization.
---
Areas of Expertise
Fitness Equipment
Sports & Recreation
---
---
---