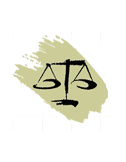 Darlene Parks
Parks & Associates Medical-Legal Consultants, LLC
7365 Main Street, Suite 308


Stratford , CT 06614
Mobile: 203-556-4694
Office: 203-614-1212
Introduction
Darlene Parks, RN, BSN, Legal Nurse Consultant, has practiced in the field of nursing for 30+ years of which 21 years were served in nursing administration as a Director of Nursing/Nursing Director. Her nursing experience includes acute care, pulmonary medicine, infectious disease, medical-surgical, geriatrics, adult medicine, nursing homes, skilled nursing facilities, short-term rehabilitation, long-term care and nursing administration in post-acute care settings such as nursing homes.

I have consulted on over 400 plaintiff and defense medical-related cases nationwide including personal injury, medical malpractice, medical negligence, wrongful death, product liability, elder neglect, nursing home abuse, pressure ulcers/injuries/wounds, falls, etc.

More than 30 Legal Nurse Consultant services offered: Screen medical cases for merit determination; professional review and analysis of medical records, hospital and nursing home policies and other documents relevant to the case; prepare easy-to-understand reports, chronologies and timelines; identify deviations and adherences to the standard of care; research and apply authoritative medical and nursing literature; define violations of federal healthcare laws relevant to the case; assist with discovery by preparing interrogatories and requests for production; identify potential defendants; locate medical experts to strengthen the case; and so much more.
---
Areas of Expertise
Geriatrics
Legal Nurse Consultant
Long Term Care
Medical Malpractice
Nursing
Nursing Homes
Personal Injury
Wound Care/Pressure Sores
Wrongful Death
---
Expert Background
Q:

Please list your professional accreditations, degrees, licenses, and certificates granted:

A:

Registered Nurse, BSN (Bachelor's in the Science of Nursing) for the 29 years since 1993
Legal Nurse Consultant Certification (2010)
Director of Nursing Services(DNS)/Director of Nursing (DON) in various skilled nursing facilities and nursing homes for over 21 years

Dually licensed as a Professional Registered Nurse in the State of Connecticut & New York State

Q:

Please list your affiliations or memberships in any professional and/or industry organizations:

A:

Member of the National Alliance of Certified Legal Nurse Consultants (NACLNC)
Member of Sigma Theta Tau International Nursing Honor Society (Mu Chi Chapter – Fairfield University) (1993)
Member of Alpha Sigma Lambda (Fairfield University) (1992)
Recipient of the Grace Cole Jones Nursing Scholarship (Norwalk Hospital) (1992)
Recipient of the Dean Porter Achievement Award for Academic Excellence (Fairfield University) (1993)
Member of Manchester's Who's Who of Executives and Professionals (2004)
Member of the Connecticut League for Nursing (CLN)
Member of the American Nurses Association (ANA)
Member of the National Association of Professional Women (NAPW)
Member of National Association of Legal Nurse Consultants (NALNC)
Member of the International Society of Female Professionals (ISFP)
Former member of The National Association of Directors of Nursing Administration of Long-Term Care - Connecticut Chapter (NADONA/CT)


Q:

Have any of your accreditations ever been investigated, suspended or removed? (if yes, explain)

A:

No

Q:

On how many occasions have you been retained as an expert?

A:

I have developed 450+ personal injury, medical malpractice, medical negligence, wrongful death, nursing home abuse/neglect, and product liability for Plaintiff and Defense cases.

Q:

For what area(s) of expertise have you been retained as an expert?

A:

Personal injury, medical malpractice, medical negligence, wrongful death and product liability cases in various clinical settings including acute hospital care, short-term rehabilitation, nursing homes, skilled nursing facilities and long-term care settings. Extensive experience consulting on complex medical cases.

Areas of Expertise: Legal nurse consultant for medical-related litigation for 12+ years, medical record reviews and analysis, comprehensive report writing, chronology timeline development, standards of care, standards of practice, falls, pressure ulcers/injuries, infectious diseases, pulmonary medicine, geriatrics, adult medicine, elder abuse, nursing best practice, regulatory compliance, nursing administration, etc.

Q:

In what percentage of your cases were you retained by the plaintiff?

A:

90%

Q:

In what percentage of your cases were you retained by the defendant?

A:

10%

Q:

On how many occasions have you had your deposition taken?

A:

15

Q:

When was the last time you had your deposition taken?

A:

April 2022

Q:

On how many occasions have you been qualified by a court to give expert testimony?

A:

10

Q:

On how many occasions have you testified as an expert in court or before an arbitrator?

A:

5

Q:

For how many years have you worked with the legal industry as an expert?

A:

12+ years

Q:

What services do you offer? (E.g.: consulting, testing, reports, site inspections etc.)

A:

Professional review and critical analysis of medical records; screening cases for merit; identification of adherences to and deviations from the applicable standards of care and regulatory guidelines; development of comprehensive, detailed reports and chronologies to highlight significant medical events and deviations to the standards of care (Plaintiff matters) and adherences to the standards of care (Defense matters); research and apply the authoritative medical and nursing literature to strengthen the case; pinpoint potential defendants; identify and locate medical expert witnesses with a required specialty; providing expert witness deposition and trial testimony; assisting with discovery by preparing interrogatories and requests for production, and much more.

Q:

What is your hourly rate to review documents?

A:

$275

Q:

What is your hourly rate to provide deposition testimony?

A:

$375

Q:

What is your hourly rate to provide testimony at trial?

A:

$400

Q:

Please list any fees other than those stated above (E.g.: travel expenses, copy fees, etc.)

A:

Preparation and notarization of an Affidavit of Merit: $400 flat fee
Certificate of Merit: $400 flat fee
Travel expenses: $275/hour





---
---
---