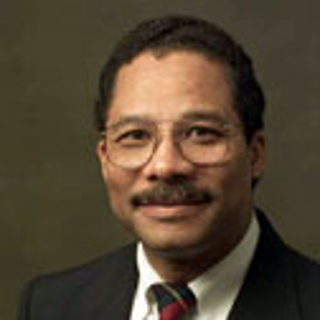 Dr. Dale C. Newton
eDiscovery Healthcare Solutions, LLC
14108 Gold Bridge Drive
Orlando , FL 32824
Introduction
Dr. Newton is a Board-Certified Diagnostic Radiologist with specialized Fellowship training in NeuroRadiology. He has over 25 years of practical experience and training in a variety of practice situations, including solo and group hospital-based practice, the military, VA-style, academic/university, and free-standing outpatient imaging centers. To date, almost all of his medico-legal consultation work has been on the behalf of the plaintiff attorney; however, he is willing to offer his services to defense attorneys and their clients.

He is competent in all areas of Diagnostic Radiology including, MRI, Computed Tomography (CT Scan), Mammography, Ultrasound, Nuclear Medicine, Plain Films, etc.

Dr. Newton is the coauthor of a forthcoming ebook that is tentatively entitled E-Discovery Nuts and Bolts: 101 Tips for the Healthcare Professional

Dr Newton has an interest in Number Theory and Data Compression, Statistics and Data Analysis, Monte Carlo simulation, Computer Hardware/Software, and Medical Imaging Devices. He holds two US patents and is retired from the U.S. Navy.

His hobbies include reading the Bible, playing chess, swimming, and listening to music.
---
Areas of Expertise
Mathematical Sciences
Nuclear Medicine
Radiology
---
Expert Background
Q:

Please list your professional accreditations, degrees, licenses, and certificates granted:

A:

MD

Q:

Please list your affiliations or memberships in any professional and/or industry organizations:

A:

American Roentgen Ray Society (past member)
West Coast (Florida) Radiology Society (past member)

Q:

Please list any teaching or speaking experience you have had, including subject matter:

A:

Occasional Lectures

Q:

Have any of your accreditations ever been investigated, suspended or removed? (if yes, explain)

A:

No

Q:

On how many occasions have you been retained as an expert?

A:

at least 20 times

Q:

For what area(s) of expertise have you been retained as an expert?

A:

NeuroRadiology, MRI, CT, Mammography, Contrast Media, Plain Film,

Q:

In what percentage of your cases were you retained by the plaintiff?

A:

90%

Q:

In what percentage of your cases were you retained by the defendant?

A:

< 2%

Q:

On how many occasions have you had your deposition taken?

A:

at least 20 times

Q:

When was the last time you had your deposition taken?

A:

2007

Q:

On how many occasions have you been qualified by a court to give expert testimony?

A:

Unknown

Q:

On how many occasions have you testified as an expert in court or before an arbitrator?

A:

twice

Q:

For how many years have you worked with the legal industry as an expert?

A:

20 years

Q:

What services do you offer? (E.g.: consulting, testing, reports, site inspections etc.)

A:

Consulting, review of medicolegal records, provide professional opinion

Q:

What is your hourly rate to consult with an attorney?

A:

Available upon request

Q:

What is your hourly rate to review documents?

A:

Available upon request

Q:

What is your hourly rate to provide deposition testimony?

A:

Available upon request

Q:

What is your hourly rate to provide testimony at trial?

A:

Available upon request

Q:

Please list any fees other than those stated above (E.g.: travel expenses, copy fees, etc.)

A:

Travel, rental car, hotel expenses, photocopy/fax services, telephone,
---
References
Plaintiff Atty Reference:

Atty Matthew F. Minno
Department of Management Services
Office of the General Counsel
4050 Esplanade Way, Suite 160
Tallahassee, FL 32399-0950
(850) 487-1082
matthew.minno@dms.myflorida.com

Defendant Atty Reference:
Atty Kenneth Hamburg
Asst Regional Counsel, 5th District, State of FL
101 Sunnytown Road, Suite 310
Casselberry, FL 32707
Phone: 407-389-5140
khamburg@rc5state.com


---
---