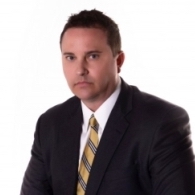 Craig Cherney
Evidence Solutions, Inc.
Introduction
Craig Cherney is a proven real estate operator and legal counsel with demonstrated hands-on experience in complex real estate matters.

As an established professional, Craig has over 24 years of experience and has occupied several management roles in both commercial and residential real estate development. His expertise in multiple national land jurisdictions is further bolstered by his extensive litigation experience. A licensed attorney in three states, Craig has not only litigated dozens of contested real estate matters but has also appeared in numerous disputes as both a consulting and testifying expert witness.

Craig is a gold member of the Urban Land Institute and sits on their Residential Neighborhood Development Council.
---
Areas of Expertise
Commercial Real Estate
Construction Lending
Land Use & Zoning
Landlord/Tenant
Lost Profits
Mapping & Surveying
Mortgages
Property Management
Real Estate Agent
Real Estate Broker
Real Estate Damages
Real Estate Finance
Real Estate Leasing
Real Estate Malpractice
Real Estate Valuation
Residential Real Estate
---
---
---