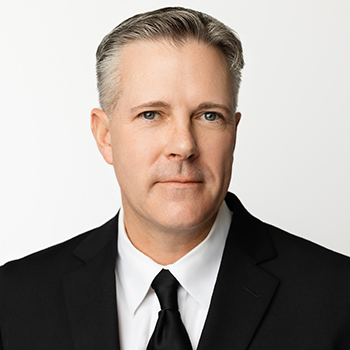 Christopher Larson, BCMA, TRAQ
Robson Forensic, Inc.
Introduction
Christopher Larson is a Board Certified Master Arborist (BCMA) with over 20 years of experience in urban forestry, arboriculture, and landscape design/maintenance. He is Tree Risk Assessment Qualified (TRAQ), and a certified Municipal Specialist by the International Society of Arboriculture. As an expert at Robson Forensic, Chris investigates disputes related to the health, failure, and removal of trees.

Chris' career began as a Forestry Laborer and Intern with a municipal agency. He has performed the field duties of planting, pruning, and felling trees. Through his experience working for private companies and public agencies, Chris has extensive expertise in the responsibilities of property managers and local governments to remove hazard trees, maintain lines of sight and right of ways, and protect the health and vitality of neighboring properties. He is well-versed in the equipment and tools used in the industry, including chainsaws, augers, loaders, bucket trucks, and tree climbing equipment.

Chris holds a Tree Inspector Certificate from the Minnesota Department of Natural Resources, and Commercial Pesticide Applicator Licenses A and E through the Minnesota Department of Agriculture. He earned his B.S. in Urban Forestry from the University of Wisconsin Stevens Point.
---
---
---
---