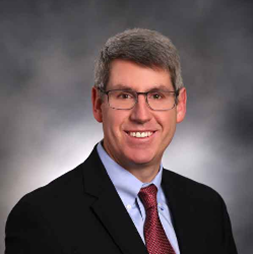 Christopher M. Chambers MD, PhD, FACS, FSVS
Corewell Health
910 Pinecrest Ave


Grand Rapids, MI 49506
Mobile: 616-206-8765
Office: 616-206-8765
Introduction
Dr. Chambers is a board-certified Vascular Surgeon with over 15 years of experience in vascular surgery and medical education as a Corewell Health (formerly known as Spectrum Health) Vascular Surgeon and Clinical Assistant Professor at Michigan State University College of Human Medicine.

In addition, he is a physician leader and healthcare executive with over 10 years of experience and a proven ability to create successful partnerships among physicians, healthcare systems, academia, and industry. He has served as the Section Chief of Vascular Surgery and the Vice President of Research for Spectrum Health - a comprehensive large quaternary health care system dedicated to exceptional clinical care.

He Earned an MD/PhD in Biochemistry and Molecular Biology from the University of South Florida College of Medicine where he studied the molecular mechanism of cholesterol metabolism. Prior to moving to Grand Rapids, MI, He trained in General Surgery and Vascular Surgery at Washington University in St. Louis.
---
---
Expert Background
Q:

Please list your professional accreditations, degrees, licenses, and certificates granted:

A:

MD, PhD, Fellow of the American College of Surgeons (FACS), Fellow of the Society of Vascular Surgery (FSVS)

Q:

Please list your affiliations or memberships in any professional and/or industry organizations:

A:

Society of Vascular Surgery, Midwest Vascular Surgery Society.

Q:

Please list any teaching or speaking experience you have had, including subject matter:

A:

Clinical Assistant Professor - Michigan State University College of Human Medicine. Faculty member - Vascular Surgery residency and fellowship program

Q:

Have any of your accreditations ever been investigated, suspended or removed? (if yes, explain)

A:

No

Q:

On how many occasions have you been retained as an expert?

A:

Approximately 30


Q:

For what area(s) of expertise have you been retained as an expert?

A:

Vascular and Endovascular Surgery

Q:

In what percentage of your cases were you retained by the plaintiff?

A:

50%

Q:

In what percentage of your cases were you retained by the defendant?

A:

50%

Q:

What services do you offer? (E.g.: consulting, testing, reports, site inspections etc.)

A:

Consulting, Case reviews, reports.

Q:

What is your hourly rate to consult with an attorney?

A:

$500/hr

Q:

What is your hourly rate to review documents?

A:

$500/hr

Q:

What is your hourly rate to provide deposition testimony?

A:

600/hr

Q:

What is your hourly rate to provide testimony at trial?

A:

$600/hr
---
---
---
---