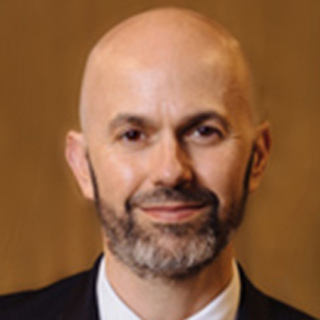 Dr. Christian Jordal Ph.D., LMFT, CST-S
628 S Broad Street, 2nd Floor


Philadelphia, PA 19146
Introduction
I am a licensed marriage and family therapist, AAMFT Approved Supervisor and AASECT Certified Sex Therapist Supervisor with 15 years of clinical experience, including working with couples divorcing and negotiating child custody.

Marital and partner conflict can end up in Court or Mediation. I offer my services as a qualified expert in many Family Law matters. I am based in Philadelphia where Pennsylvania Court practices are relevant.

In a separate, though sometimes overlapping area of expertise, I am available to opine about those engaging in sexual behavior that is a concern in many types of legal matters. For example, sexually compulsive behavior, Sexual addiction, porn addiction, sexual harassment, and other behaviors that can be misunderstood yet have profound personal, professional, and legal implications that impact the individual, partner, and family.

I am certified in transgender health in addition to my other qualifications and have opined about individuals who identify as transgender.

Interpersonal partner violence is a common problem that requires a comprehensive assessment that includes an evaluation of family, relational, and health histories, and vigilant treatment plan that includes all parties.

Working with gender non-binary and transgender patients is more than familiarizing oneself with hormone-replacement therapy (HRT) treatment regimens, gender reassignment surgery (GRS) options, and pronoun usage.

A comprehensive, current education and supervised clinical experience are key. Training programs are few, and best practice standards, while existent, continue to be challenged to keep pace with the speed of social change, and medical technology.

I have longstanding academic affiliations, and an active publication and presentation history on the implications of sexual addiction, gender identity, and spousal conflict in academic and layperson media.
---
Areas of Expertise
Child Custody
Child Sexual Abuse
Family Law
Sexual Abuse
Sexual Addiction
Sexual Harassment/Discrimination
Spousal Abuse
---
Expert Background
Q:

Please list your professional accreditations, degrees, licenses, and certificates granted:

A:

Licensed Marriage and Family Therapist, Pennsylvania – License MF000699
Licensed Marriage and Family Therapist, New Jersey - 37F100200400
Approved Supervisor, American Association for Marriage and Family Therapy
Certified Sex Therapist, American Association of Sexuality Educators, Counselors, and Therapists
Certified Sex Therapist Supervisor, American Association of Sexuality Educators, Counselors, &Therapists

VIRGINIA POLYTECHNIC INSTITUTE & STATE UNIVERSITY – Blacksburg, VA
Ph.D. in Human Development, Concentration: Marriage & Family Therapy (2011)
THE UNIVERSITY OF SAN DIEGO – San Diego, CA
M.A. in Marital and Family Therapy (2006)
PENNSYLVANIA STATE UNIVERSITY – University Park, PA
B.S. in Psychology (1994)
WIDENER UNIVERSITY – Chester, PA
Post-graduate Certificate: Advanced Training in Transgender Mental Health (2018)
COUNCIL FOR RELATIONSHIPS – Philadelphia, PA
Certificate Program in Sex Therapy (2014)




Q:

Please list your affiliations or memberships in any professional and/or industry organizations:

A:

Clinical Fellow, American Association for Marriage and Family Therapy
Professional Member, American Association of Sexuality Educators, Counselors, and Therapists
Member, International Family Therapy Association
Member, Society for Sex Therapy and Research
Member, International Centre for Excellence in Emotionally Focused Therapy (ICEEFT)


Q:

Please list any teaching or speaking experience you have had, including subject matter:

A:

ACADEMIC APPOINTMENTS:
DREXEL UNIVERSITY, COLLEGE OF NURSING AND HEALTH PROFESSIONS – Philadelphia, PA 2012-PRESENT
Associate Clinical Professor, Department of Counseling and Family Therapy 2016-Present
NORTHCENTRAL UNIVERSITY, THE GRADUATE SCHOOL – Prescott, AZ 2012
Graduate School Dissertation Chair
THE UNIVERSITY OF OREGON – Eugene, OR 2010-2011
Visiting Instructor & Clinical Supervisor-in-Training, Couples & Family Therapy Master's Program
VIRGINIA POLYTECHNIC INSTITUTE & STATE UNIVERSITY– Blacksburg, VA 2007
Instructor, Department of Human Development

TEACHING EXPERIENCE:
Graduate Courses
DREXEL UNIVERSITY, Department of Counseling and Family Therapy – Philadelphia, PA 2012-Present
 Sex Therapy (CFTP 510)
 Family Life Cycle (CFTP 520)
 Clinical Readiness Seminar (CFTP 539)
 Person of the Therapist (CFTP 526, 527 & 528)
 Practicum/Supervision (CFTP 530-536)
 Diverse Families (CFTP 729)
 Gender & Sexual Orientation (CFTP 730)

ROSEMONT COLLEGE, Department of Professional Psychology – Rosemont, PA 2014-2015
 Counseling Techniques (PSY 6010)

CHESTNUT HILL COLLEGE, Department of Professional Psychology – Philadelphia, PA 2012
 The Role of Culture and Gender in Counseling and Psychotherapy (PSYG 532)
 Practicum (PSYG 705)
 MFT Internship I (PSYG 710)

THE UNIVERSITY OF OREGON, Department of Counseling Psychology and Human Services – Eugene, OR 2010-2011
 Advanced Practicum (CFT 609)
 Family Therapy Models I (CFT 615)
 Human Sexuality (CFT 626)

Undergraduate Courses
VIRGINIA POLYTECHNIC INSTITUTE & STATE UNIVERSITY, Dept. of Human Development – Blacksburg, VA 2007
 Human Sexuality (HD 2314)
 Gender & Family Diversity (HD 4364) - Graduate Teaching Assistant (Supervisor: Christine E. Kaestle, Ph.D.)

Community-based Course
MARRIAGE AND FAMILY COUNSELING SERVICES – Rock Island, IL 2009-2011
 Presented behavioral and psycho-educational modules on Beyond Anger: Connecting with Self and Others and TransParenting: Moving Parents through Change

PRESENTATIONS:
Chou, J., Lynch, L., Ewing, S., Brooks, S., and Jordal, C. (2019). C/MFTs Preparedness Working with Families Impacted by Substance Use Disorders (SUDs). Presented at the American Association for Marriage and Family Therapy Annual Conference, Austin, Texas.
Piercy, F., Crane, R., Jordal, C., Larner, G., Lebow, J., and Sexton, T. (2017). Writing for Family Therapy Journals. Presented at the 25th Annual Conference of the International Family Therapy Association, Malaga, Spain
Jordal, C. (2015). Queering Commitment: A Grounded Theory of Intact Bisexual-Heterosexual Marriages. Brief presentation prospectus at 47th Annual Conference, American Association of Sexuality Educators, Counselors, & Therapists, Minneapolis, MN.
Jordal, C. (2014) Queering Commitment: A Grounded Theory of Intact Bisexual-Heterosexual Marriages. Brief presentation prospectus at 76th Annual Conference National Council on Family Relations, Baltimore, MD.
Jordal. C. (2014). Using Simulated Learning Environments to Test Clinical Readiness of CFT Master's Students. Presented at the 21st Annual Conference of the International Family Therapy Association, Panama City, Panama.
Traylor, R., Krug, S., Piercy, F., Goodwin, A., Banker, J., Jordal, C., Rodgers, B., & Cole, E. (2008). Ethical Reflections on the Shootings at Virginia Tech. Presentation at the 66th Annual Conference of the American Association for Marriage and Family Therapy. Memphis, TN.
Jordal, C. (2006). What Constitutes Support?: Facilitating Sexual Identification & Inclusion Among College Students—A Prospective Group Exercise. Presentation at the 31st Annual Southeast Symposium on Child & Family Development. Blacksburg, VA.
Kimel, S. Y., Brouillard, C. R., Ching, H. A., Gelle, S. A., Sandoval, A., Jordal, C., & Sieber, W. J. (2006). Cultural Differences in the Estimation of Health Status. Presented at 27th Annual Society of Behavioral Medicine Meeting.
San Francisco, CA.
Sarkin, A., Seiber, W., Santoso, J., Harvey, J., Jordal, C., Patterson, J., & Kallenberg, G. (2005). Gender, age and cohabitation moderate the relationship between mobility and depressive symptoms. Presented at the 26th Annual Society of Behavioral Medicine Meeting, Boston, MA.
Sieber, W. J., Lang, A., Sarkin, A., Kallenberg, G., Santoso, J., & Jordal, C. (2005). Identifying best items for assessing anxiety in primary care. Presented at 26th Annual Society of Behavioral Medicine Meeting. Boston, MA.

Q:

Have any of your accreditations ever been investigated, suspended or removed? (if yes, explain)

A:

No

Q:

On how many occasions have you been retained as an expert?

A:

2

Q:

For what area(s) of expertise have you been retained as an expert?

A:

Intimate Partner Violence, child-custody, and transgender identity

Q:

In what percentage of your cases were you retained by the plaintiff?

A:

0%

Q:

In what percentage of your cases were you retained by the defendant?

A:

100%

Q:

On how many occasions have you had your deposition taken?

A:

1

Q:

When was the last time you had your deposition taken?

A:

2017

Q:

On how many occasions have you been qualified by a court to give expert testimony?

A:

1

Q:

On how many occasions have you testified as an expert in court or before an arbitrator?

A:

1

Q:

For how many years have you worked with the legal industry as an expert?

A:

3

Q:

What services do you offer? (E.g.: consulting, testing, reports, site inspections etc.)

A:

Consultation; reporting; testimony

Q:

What is your hourly rate to consult with an attorney?

A:

$300

Q:

What is your hourly rate to review documents?

A:

$300

Q:

What is your hourly rate to provide deposition testimony?

A:

$400

Q:

What is your hourly rate to provide testimony at trial?

A:

$400

Q:

Please list any fees other than those stated above (E.g.: travel expenses, copy fees, etc.)

A:

Available Upon Request
---
---
---
---
---