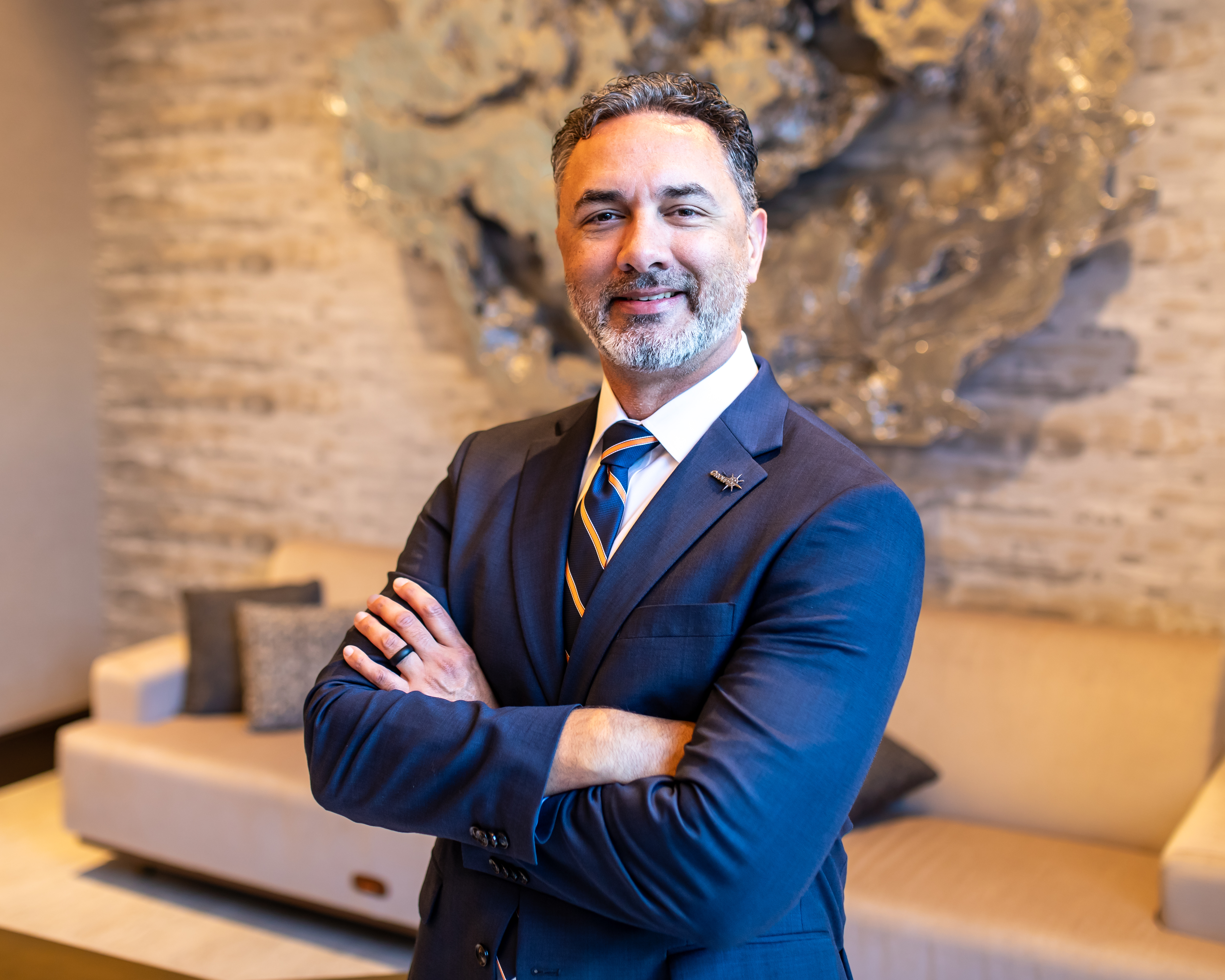 Charles Ahmad, CPP
Group Nine Risk Consulting
Introduction
Charlie is the founding partner of Group Nine Risk Consulting, a firm specializing in security risk management, asset protection, and security training. He founded Group Nine Risk Consulting following a long and successful military and federal law enforcement career that spanned nearly 30 years. Charlie is board certified in Security Management, having earned the Certified Protection Professional (CPP) certification through ASIS International. Globally recognized as the standard of excellence for security management professionals, the CPP demonstrates one's knowledge and competency in seven key domains of security: Security Principles and Practices, Business Principles and Practices, Investigations, Personnel Security, Physical Security, Information Security, and Crisis Management. Charlie is a certified Force Science Analyst having successfully completed the Force Science training and exam requirements involving the science behind human behavior and performance during force encounters. More specifically, Force Science teaches the unbiased truth and scientific realities surrounding officer performance under stress, action/reaction time, memory, and decision-making, during complex, rapidly unfolding encounters. Charlie also holds a Bachelor of Science degree in Criminal Justice Sciences from Illinois State University.

Charlie was employed by the U.S. Marshals Service (USMS) for 25 years, retiring as a Supervisory Deputy U.S. Marshal in January 2022. During his career with the USMS, he was responsible for numerous aspects of security risk management including exterior perimeters, access control, security assessments, managing security personnel, security awareness training, video surveillance, protective intelligence, and workplace violence prevention at several federal courthouses around the country. His work with the USMS often involved proactively identifying, investigating, and mitigating threats to the life and safety of hundreds of federal judicial personnel across numerous federal facilities and their homes. The individuals he was responsible for safeguarding included Assistant United States Attorneys, Federal Probation Officers, District Court Judges, Supreme Court Justices, and a member of the United States President's Cabinet, among many others.

Charlie is a 20+ year certified firearms instructor through the United States Marshals Service. He is also a certified pistol instructor through the National Rifle Association (NRA). Charlie has developed curriculum for and taught specialized training programs involving firearms, workplace violence prevention and intervention, and use of force considerations to over one thousand law enforcement officers and civilians throughout the United States, Eastern Europe, Central America, the Caribbean, the Middle East, and Africa.

Charlie is a member of ASIS International, the Overseas Security Advisory Council (OSAC), the Association of Threat Assessment Professionals (ATAP), and the National Rifle Association (NRA).

Charlie has been qualified in both federal and state court on dozens of occasions as a federal law enforcement investigator and provided testimony in various hearings, grand jury proceedings, and jury trials.
---
Areas of Expertise
Deadly/Excessive Force
Inadequate/Negligent Security
Informants
Law Enforcement
Police Procedures
Premises Liability
Security Guards
Security Management
Violent Crimes
Workplace Violence
---
References
Janeen Smith, Attorney
Turnbull, Holcomb & LeMoine, PC
(404) 793-2566
945 East Paces Ferry Road, NE, Suite 2275
Atlanta, GA 30326
jsmith@turnbullfirm.com

Sydni Marshall, Attorney
The Cochran Firm Atlanta
(404) 222-9922
100 Peachtree Street, Suite 2600
Atlanta, GA 30303
smarshall@cochranfirmatl.com

Alan Holcomb, Partner
Turnbull, Holcomb & LeMoine, PC
(404) 793-2566
945 East Paces Ferry Road, NE, Suite 2275
Atlanta, GA 30326
aholcomb@turnbullfirm.com

Hiawatha Northington II, Partner
Gordon & Rees Scully Mansukhani
(601) 427-6239
1000 Highland Colony Parkway, Suite 5203
Ridgeland, MS 39157
hnorthington@grsm.com

Kyle R. Jackson, Sr., Attorney
Turnbull, Holcomb & LeMoine, PC
(404) 882-2251
945 East Paces Ferry Road, NE, Suite 2275
Atlanta, GA 30326
kjacksonsr@turnbullfirm.com

Gary Andrews, Sr. Attorney
The Cochran Firm Atlanta
(404) 222-9922
100 Peachtree Street, Suite 2600
Atlanta, GA 30303
GAndrews@cochranfirmatl.com

David J. Saltaformaggio
The Voorhies Law Firm
(504) 875-2223
Energy Centre, 1100 Poydras St., Suite 2810
New Orleans, LA 70163
david@voorhieslaw.com
---
---
---