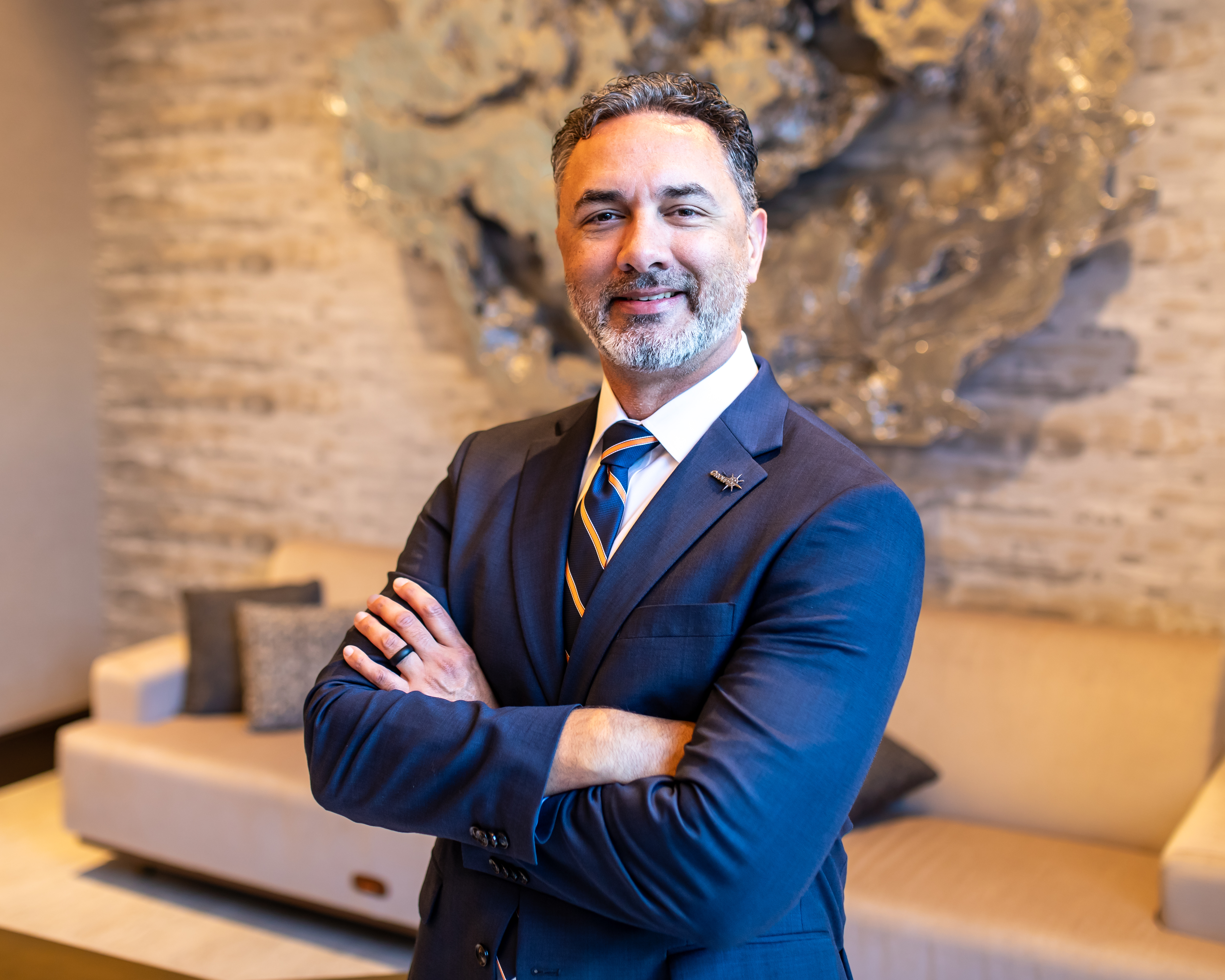 Charles Ahmad, CPP
Group Nine Risk Consulting
Introduction
Charlie Ahmad is the founding partner of Group Nine Risk Consulting, a consulting firm specializing in security risk management, asset protection, and security training. Charlie founded Group Nine Risk Consulting following a long and successful military and federal law enforcement career that spanned nearly 30 years. Charlie is board-certified in security management by ASIS International and holds a Bachelor of Science degree in Criminal Justice Sciences from Illinois State University.

Charlie was employed by the U.S. Marshals Service (USMS) for 25.5 years, retiring as a Supervisory Deputy U.S. Marshal in January of 2022. Charlie is a certified trainer and subject matter expert in multiple disciplines including high risk warrant service, special operations, criminal investigations, fugitive apprehension, use of informants, and law enforcement media relations. He has developed curriculum for and delivered specialized security related programs to over one thousand law enforcement officers and civilians throughout the United States and overseas in Eastern Europe, Central America, the Caribbean, the Middle East and Africa.

During his career with the USMS, Charlie was directly responsible for numerous aspects of security including cameras, locks, alarms, contract guards, threat management, protective intelligence, and workplace violence at several federal courthouses around the country. Charlie also managed and oversaw confidential informant programs in several locations both domestically and abroad. Charlie is an active member of ASIS International, the Overseas Security Advisory Council (OSAC), and the Association of Threat Assessment Professionals (ATAP).

Charlie has been qualified in both federal and state court on dozens of occasions and provided testimony in various hearings, grand jury proceedings, and Jury trials. Charlie has completed SEAK expert witness training courses in both testimony and report writing.
---
Areas of Expertise
Deadly/Excessive Force
Inadequate/Negligent Security
Informants
Law Enforcement
Premises Liability
Security Guards
Security Management
Surveillance
Violent Crimes
Workplace Violence
---
---
---
---