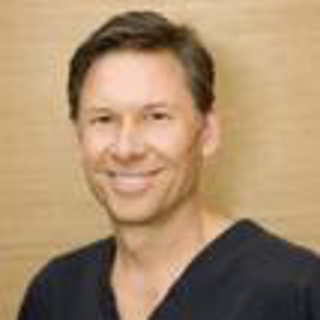 Dr. Brent R Moelleken
Brent Moelleken MD,FACS
120 S. Spalding Drive # 340


Beverly Hills, CA 90212
Office: 310-273-1001
Fax: 310-205-4881
Introduction
Brent Moelleken, MD, FACS is a Plastic and Reconstructive surgeon with offices in Beverly Hills and Santa Barbara. He is double board certified by the American Board of Surgery and American Board of Plastic Surgery and specializes in cosmetic surgery. He received his premedical, medical and surgical training at Harvard University, Yale University, UCSF and UCLA.

He has innovated numerous procedures, including LiveFill™, the USIC™ and LUSIC™ cheeklifts, the 360 Facelift™ to restore harmonious youth and beauty to the face and the Hybrid tummy tuck™, a short incision tummy tuck procedure. He is one of three specialty-trained surgeons in the world to complete the yearlong Aesthetic Surgery Fellowship at UCLA. He has the prestigious FACS degree and is a member of the American Society of Plastic Surgeons (ASPS), The American Society for Aesthetic Plastic Surgery (ASAPS), Who's Who in the World and numerous medical and scientific organizations. He has been selected by Vogue Magazine as one of the Top 10 Plastic Surgeons in America.

Dr. Moelleken pioneered the USIC™ (ultrashort incision cheeklift) and LUSIC™ (LiveFill ultrashort incision cheeklift), superficial, fast recovery, fat restoration techniques for lifting and rejuvenating the lower eyelids and cheek region. The superficial cheeklift produces a cleaner, more rested appearance below the eyes than conventional lower eyelid surgery and avoids some of the changes in eye shape associated with lower eyelid surgery 9involving an incision below the eyelid. His technique was published in Plastic and Reconstructive Surgery, the premiere plastic surgery publication, and has appeared on numerous local, national, and international television segments.

Dr. Moelleken has innovated LiveFill™, a method increasing lip fullness and permanently and naturally softening features in the face. The LiveFill™ method has many advantages over conventional fat injection, including higher survival rates and much less swelling postoperatively. The results of his studies have been published in the journal Plastic and Reconstructive Surgery, have been presented at several international meetings, and have appeared on numerous local and national television segments.

The Hybrid tummy tuck™ (Hybrid abdominoplasty™, innovated by Dr. Moelleken, is a tummy tightening procedure especially for fit moms. It involves a C-section type incision but full tightening of the deep fascia. This procedure is popular among celebrities and fit moms because it does not require the usual hip to hip incision of a conventional abdominoplasty. Abdominal procedures are tailored for your particular body and vary from micro to mini tucks to the hybrid tuck to full abdominoplasty to body lifts, all depending on the patient's needs.

Dr. Moelleken is an Attending Surgeon and Associate Clinical Professor in the Division of Plastic Surgery at UCLA, where he often performs surgeries and teaches residents. Here, he specializes in patients diagnosed with skin cancers in the facial area who require complex, artful reconstructions. His greatest joy is returning them to a normal life and appearance after they have survived skin cancer.

Dr. Moelleken believes that art and biology combine to form the most harmonious, safe surgery possible. His patients include many celebrities, titans of industry, broadcasters and professionals. When you consult with Dr. Moelleken, you will receive a personalized surgical plan customized to your needs and expectations. From a mole removal to a 360 facelift™, all patients receive his individual attention. He encourages patients to seek several consultations and research the physicians' credentials thoroughly before deciding on the right plastic surgeon.

Dr. Moelleken provides free surgical services to Veterans at the West Los Angeles Veteran's Hospital through his UCLA affiliation, and has his own charity, the About Face Foundation ™, helping children and victims of violence or crime who might otherwise be unable to afford reconstructive services. Several of his charity patients have been featured in local and national television and print segments.
---
---