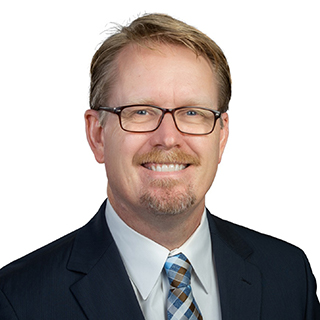 Brendan P. Merk P.G.
Robson Forensic
Available Nationwide


Lexington, KY 40504
Introduction
Brendan Merk has over 20 years of experience as a professional geologist. He has performed property assessments, subsurface investigations, environmental evaluations, and managed remediation efforts. He earned his B.S. degree in Geology from Ball State University, and M.S. degree in Geology from the University of Cincinnati. Brendan is a licensed Professional Geologist in Kentucky and Indiana and a certified Asbestos Inspector in Indiana.

In his forensic casework, Brendan investigates the cause and cleanup of soil and groundwater contamination, concerns regarding petroleum and hazardous chemicals, the determination of groundwater flow and contaminant transport, and other geologic hazards.

Brendan's academic focus centered on hydrogeology, and it follows that much of his professional experience involves groundwater modeling. He is proficient with field sampling techniques such as soil sampling, monitoring well installation, low-flow groundwater sampling, soil vapor sample collection, and free-product recovery from groundwater. Brendan has a strong background in the removal and assessment of Underground Storage Tank (UST) facilities, and Phase I and Phase II Environmental Site Assessments (ESA), in addition to performing asbestos surveys for properties undergoing demolition.

Brendan has implemented environmental corrective actions with technologies including dig and haul, carbon and bioremediation injections, soil and groundwater vapor extraction, contaminant modeling, and property restrictions. He has conducted bedrock investigations, including assessments in karst areas, and coring & pressure testing in competent rock.
---
Areas of Expertise
Asbestos
Geology
Geotechnical Engineering
Hazardous Waste
Hydrology & Groundwater
---
---
---