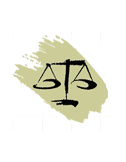 Bertrand Janne d'Othee, MD, MPH, MBA
IR Expert Inc.
861 N Milliken Avenue, # 1188


Ontario, CA 91764
Mobile: 617-939-3910
Fax: 617-631-8519
Introduction
With over 25 years of experience in Vascular and Interventional Radiology, I am passionate about improving health outcomes for patients through minimally invasive procedures, innovative technologies, patient safety, teaching and medical research. As an interventional radiologist, I perform a range of diagnostic and therapeutic interventions using image-guided techniques, such as biopsies, ablations of tumor and vessels, drainages, embolizations, angioplasty and stent placements, and specific focus on varicose vein treatments (Venaseal (> 600 procedures performed), laser ablation and RFA, Varithena foam sclerotherapy, etc.).
Having worked not only in large US academic hospitals but also in community hospitals and private practice clinics/offices, I provide high-quality and personalized care to my patients, and am committed to contributing to the well-being of the communities I serve.
I also completed a Masters in Public Health (MPH) focused on clinical effectiveness, with emphasis on the evaluation of clinical outcomes, biostatistics, cost-effectiveness and decision analysis.
In addition, I have a strong background in healthcare administration and leadership, having completed a Masters in Business Administration (MBA), served as the Chief of the Interventional Radiology Division at the largest health system in Western Massachusetts, and completed the Certified Physician Executive (CPE) certification.
I have conducted and published clinical and translational research on topics related to interventional and diagnostic radiology, cancer, and public health, collaborating with multidisciplinary teams of experts, and reached the academic level of full Professor of Radiology. Lists of publications available at:
https://scholar.google.com/citations?user=FCn7RHQAAAAJ
https://www.ncbi.nlm.nih.gov/myncbi/1LUHitfrqijEz8/bibliography/public/
---
Areas of Expertise
Interventional Radiology
Medical Devices
Radiology
---
Expert Background
Q:

Please list your professional accreditations, degrees, licenses, and certificates granted:

A:

MD, Université Catholique de Louvain (Belgium)
MPH, Harvard School of Public Health
MBA, University of Maryland

Q:

Please list your affiliations or memberships in any professional and/or industry organizations:

A:

Fellow, Society of Interventional Radiology
Corresponding Fellow, Cardiovascular and Interventional Radiology Society of Europe
Member, Radiological Society of North America
Member, European Society of Radiology
Member, Society of Medical Decision Making

Q:

Please list any teaching or speaking experience you have had, including subject matter:

A:

Multiple invited teaching presentations at local, regional, national and international level over 20+ years.

Q:

Have any of your accreditations ever been investigated, suspended or removed? (if yes, explain)

A:

No.
---
---
---
---