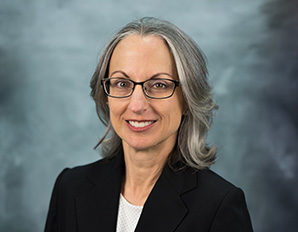 Amy Anderson B.S.Ch.E., P.E.
The Warren Group, Inc.
7805 St. Andrews Road
Irmo , SC 29063
Introduction
*Available Nationwide*

Senior Consulting Engineer Amy Anderson has over 20 years of property loss prevention engineering and experience specializing in fire protection. Amy graduated from Clemson University with a degree in Chemical Engineering and is a licensed Professional Engineer in Fire Protection.

During her tenure with a large commercial and industrial property insurance company, Amy developed an extensive engineering background in evaluating a variety of buildings and occupancies, advising clients on the prevention of property and business loss. While specialized in the evaluation of diverse chemical facilities, Amy is equally confident in textile plants, plastic production plants, warehouses, metal working facilities, commercial kitchens, offices and hospitals.

Amy regularly investigates property damage claims involving fire protection systems and their potential failures. She consults with representatives of property owners, fire protection system installers, and fire protection inspection and service companies. Amy also evaluates system failures in dust collectors and other dust handling equipment that result in fires, explosions, or deflagrations.

Amy has an in-depth knowledge of many fire protection codes and standards including NFPA, ICC, and FM Global. She is a member of the American Institute of Chemical Engineers, National Association of Fire Investigators, National Fire Protection Association, and the Society of Fire Protection Engineers.
---
Areas of Expertise
Fire
Fire & Life Safety
Fire Sprinkler Systems
Professional Engineering
---
---
---