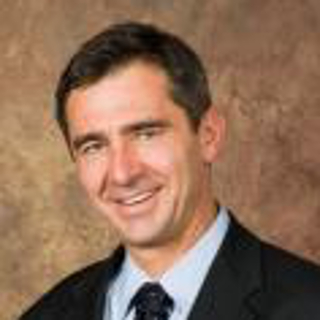 Dr. Alexander R. Marmureanu
California Heart and Lung Surgery Center
6253 Hollywood Blvd, Ste 1108


Hollywood, CA 90028
Mobile: 310-729-6854
Office: 310-208-4400
Fax: 323-856-9013
Introduction
Dr. Alexander Marmureanu is a prominent thoracic and cardiovascular surgeon, with a special expertise in the field of minimally invasive surgery where he developed and pioneered several techniques and procedures.

Dr. Marmureanu completed his General Surgery Residency and a research fellowship at New York University Medical Center in New York City. He continued his surgical training at Mount Sinai Medical Center, also in New York City, where he was actively involved in the field of thoracic and cardiovascular surgery research. His cardiothoracic surgery fellowship was completed at UCLA, where he continued to practice as UCLA faculty/Clinical Instructor, and then joined Cedars Sinai Medical staff.

Dr. Marmureanu is nationally and internationally recognized in the field of thoracic and cardiovascular surgery and has authored numerous research papers and clinical publications.

Active in both local and international charitable causes, Alexander donates his time by traveling around the world to train local surgeons both in the operating room, and through lectures and educational forums, as well as performing pro-bono procedures.

In Los Angeles, he built several very successful cardiothoracic surgery programs, and appeared as guest speaker on numerous TV and radio shows discussing the benefits of cutting edge surgical techniques as well as the advantages of minimally invasive surgery for the thoracic and cardiovascular patients.

Dr. Marmureanu maintains a busy and active cardiothoracic surgery practice performing over 400 surgical cases per year with outstanding results and he is a member of multiple organizations Boards and committees, both nationally and internationally.
---
Areas of Expertise
Cardiology
Cardiothoracic Surgery
Cardiovascular Surgery
General Surgery
Laparoscopic Surgery
Medical Devices
Trauma Surgery/Trauma Medicine
---
Expert Background
Q:

Please list your professional accreditations, degrees, licenses, and certificates granted:

A:

Degree: MD
Board Certified in Surgery and Thoracic Surgery
California State Medical License
New York State Medical License

Q:

Please list your affiliations or memberships in any professional and/or industry organizations:

A:

Society of Thoracic Surgery
ISMICS
American Medical Association
Romanian Association of Cardiovascular Surgeons
Chairman of the Bylaws Committee at Hollywood Presbyterian Hospital
Member of the Medical Executive Committee at Hollywood Presbyterian Hospital

Q:

Please list any teaching or speaking experience you have had, including subject matter:

A:

Clinical Instructor, Division of Cardiothoracic Surgery at UCLA Medical Center
Teaching Assistant in General Surgery at New York University School of Medicine
Teaching Assistant in Plastic Surgery at New York University School of Medicine
Multiple International Lectures and Panel Discussions (see Resume/CV)

Q:

Have any of your accreditations ever been investigated, suspended or removed? (if yes, explain)

A:

No

Q:

On how many occasions have you been retained as an expert?

A:

More than 50 times in the last 15 years.

Q:

For what area(s) of expertise have you been retained as an expert?

A:

Cardiothoracic Surgery
Cardiovascular Surgery
Vascular Surgery
General Surgery
Minimally Invasive Surgery
Laparoscopic & Thoracoscopic Surgery

Q:

In what percentage of your cases were you retained by the plaintiff?

A:

50%

Q:

In what percentage of your cases were you retained by the defendant?

A:

50%

Q:

On how many occasions have you had your deposition taken?

A:

Over 50 times

Q:

When was the last time you had your deposition taken?

A:

11/24/2020

Q:

On how many occasions have you been qualified by a court to give expert testimony?

A:

More than 3 times

Q:

On how many occasions have you testified as an expert in court or before an arbitrator?

A:

More than 3 times

Q:

For how many years have you worked with the legal industry as an expert?

A:

More than 10 years

Q:

What services do you offer? (E.g.: consulting, testing, reports, site inspections etc.)

A:

Consulting, Testing, Expert reports,

Q:

What is your hourly rate to consult with an attorney?

A:

$750

Q:

What is your hourly rate to review documents?

A:

$750

Q:

What is your hourly rate to provide deposition testimony?

A:

$1,500

Q:

What is your hourly rate to provide testimony at trial?

A:

$1,500

Q:

Please list any fees other than those stated above (E.g.: travel expenses, copy fees, etc.)

A:

Travel expenses
---
---
References
Keith Jensen
Jensen, Belew & Gonzales, PLLC
1024 North Main
Fort Worth, TX 76106
817-334-0762

Ben Martin
Martin Baughman
3141 Hood Street Suite 600
Dallas, TX 75219
(214)761-6614

Michael Gagleard
Ishbia & Gagleard, P.C.
251 Merrill, Suite 212
Birmingham, MI 48009
(248) 647-8590