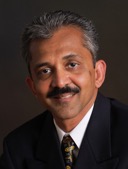 Zuzar Merchant
The Falcon Group
Introduction
Mr. Zuzar Merchant is the Senior Project Manager of the firm's Forensic Engineering and Litigation Division. Mr. Merchant brings to the organization over 20 years of diverse experience in interior and architectural design, construction, project and construction management, project controls, construction claims, litigation support and green building design a broad spectrum of large-scale projects in public and private sector for national and international clients.

Mr. Merchant's primary responsibility includes detailed analyses, review and overall management of the construction claims arising from litigation matters on capital improvement projects for community associations, property managers, insurance companies, developers, and contractors. He is responsible for the development of technical analyses involving evaluations of the architectural and engineering drawings, field measurements, codes and standard compliances, site photographs and specifications for construction deficiencies claims. He also provides design, engineering and project management solutions for replacement and repair/corrective work.

Mr. Merchant has provided analytical claims analyses for projects involving residential, commercial, hospitality, education, healthcare, infrastructure, power and utilities, and transportation. He has evaluated matters related to construction defects, schedule delays and disruption, errors and omissions, inefficiencies, productivity, cost overruns, scope changes, construction means and methods, cost estimates, contractor performance, and project disruption for the owners, designers, and contractors. Mr. Merchant performed delay analysis in the form of Critical Path Method and Windows Delay Analysis to determine claim specific delays and quantify damages and costs indirectly related to the claim.

Mr. Merchant has provided expert reports and/or presentations for litigation matters, contractual entitlements, and quantification of damages suitable for use in dispute resolution proceedings including negotiation, mediation and arbitration. During the litigation process, Mr. Merchant has assisted the legal team with detailed document discovery and management.

Mr. Merchant has experience in project and construction management activities including preparation of bid packages, construction administration, coordination with all parties, inspection of work, building code reviews and project closeout process. He also monitored project cost, schedules using various scheduling software, issued field memoranda's and directives to enforce contract compliance. Mr. Merchant has implemented project management systems and metrics with the construction team to ensure best practices for monitoring, controlling the construction of the project within the set parameters. He has assisted project managers as an owner's representative in various aspects of the projects such as development, design, construction and project closeout; and assisted the team in resolving any construction conflicts.
---
Areas of Expertise
Architecture
Construction
Design Engineering
Facility Engineering
Forensic Engineering
Utilities
---
---
---