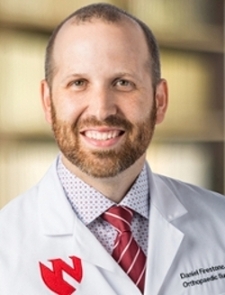 Dr. William Shiffermiller
Merit Medical Evaluations
12103 Anne Street


Omaha, NE 68137
Introduction
A leader in medicine in Omaha, Dr. Shiffermiller has over 45 years of diverse experience, earning his bachelor's degree from the University of Nebraska in Lincoln. He earned his medical degree and completed his residency at the University of Nebraska Medical Center in Internal Medicine.

While he served at the Board of Examiners for the State of Nebraska, he reviewed complaints including those concerning clinical or scope of practice issues. He reviewed these investigations and made recommendations to the Attorney General.

From 1998 to 2020 he served as Vice President of Medical Affairs (VPMA) for Nebraska Methodist Hospital. A tremendous mentor to the medical and support staff, his medical-legal work included reviewing questions related to clinical care delivered by medical staff members, rendering opinions, acquiring subspecialty consultations as necessary, and taking part in adjudication of corrective action as appropriate. He currently serves as an Assistant Professor in the Department of Internal Medicine at the University of Nebraska Medical Center. Dr. Shiffermiller is available to take complex cases concerning a wide variety of health conditions.

To request more information, please call the Merit Medical Evaluations office (402-827-3001).
---
Areas of Expertise
Independent Medical Examinations
Internal Medicine
Personal Injury
Workers Compensation Insurance
---