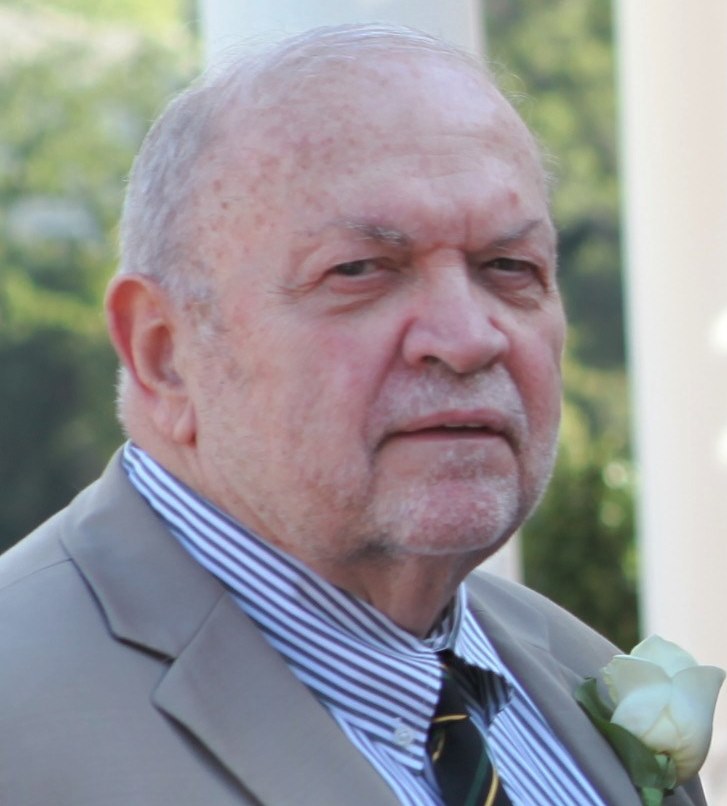 Mr. William H. Nesbitt, CPP
Security Management Services International
3572 Birdsong Ave.
Thousand Oaks , CA 91360-6238
Mobile: 805-479-5895
Office: 805-241-3800
Introduction
Bill Nesbitt, who is a Board Certified Protection Professional (CPP) since 1978, as well as a Certified CPTED Practitioner. Bill is the President of Security Management Services International, Inc. Bill is a fulltime Security Consultant and a Board Certified Protection Professional, as well as a Certified CPTED Practitioner. He has been providing Security Litigation Support Services as a Security Expert Witness to law firms across the United States for more than 35 years. He has been retained almost equally for both defense firms and plaintiff firms in more than 360 cases covering 46 states. His grasp of current security case law makes him a valuable Forensic Security Expert Witness to any litigation team. Bill is willing, without reservation, to openly discuss cases prior to making a commitment to retain him. The majority of these cases fall under the category of premises liability. However Bill has provided his expertise for intentional tort cases, such as: excessive use of force, false arrest and false imprisonment, as well as sexual assault. Many of Bill's cases have included several iterations of Workplace Violence. Bill has also been a full time security consultant for the last 27 years. He has done numerous security assessments.

Bill's clients have found it beneficial to have him involved early in the litigation process. His understanding of litigation process will often be crucial in determining the ultimate outcome of any case. His advice during the discovery phase of the case can often be pivotal in determining the ultimate outcome. He is familiar with the relevant case law of many states.

Visit Bill on LinkedIn, and join his Group: Security Source Online

As a Security Expert Witness, Bill is very familiar with the concept of premises liability cases wherein the theory of inadequate security has been asserted. Bill understands the etiology of workplace violence, whether from external or internal sources. Bill's expertise includes the appropriate application of CPTED design strategies. He has testified in cases involving residential and commercial buildings, shopping centers and parking facilities, hotels and casinos, healthcare facilities, nightclubs and bars, as well as universities and public schools. In addition, he has also offered his Litigation Support Services in parking lot cases as well as cargo theft and supply chain lawsuits. His cases have included both the claim of personal injury as well as the claim of significant property loss caused by crimes high-jacking and burglary. He has also worked home burglary cases.

He is familiar with security guard operations, including contracts, training and post orders. He understands appropriate hiring and screening standards, training needs, and supervision requirements for security guard operations. Bill has knowledge of the application of alarm systems and a wide range of physical security methodologies, including security lighting, barriers and video surveillance systems. The range of his experience includes cases such as assaults, robbery, sexual assault, excessive force and homicide.

As a Security Expert Witness, Bill has a great deal of expertise in the area of intentional torts. These areas include appropriate use of force issues, including pepper spray, taser usage and the management of aggressive behavior, including the outcome of wrongful death cases. He has given his opinions in cases where assertions of false arrest, false imprisonment and invasion of privacy have been made. Many of these intentional tort cases have been in bars, casinos and retail businesses. Bill has been retained as a Security Expert for cases involving excessive force, including intentional and unintentional deadly force. He has testified in retail false arrest cases as well as pepper spray cases.

Finally, Bill has dealt with several cases where claims of negligent hiring, negligent retention, negligent training and negligent supervision are at issue. Some cases have alleged civil rights violations as a result of the unequal application of security methodologies. The entire SMSI Consulting Team is experienced in a wide range of security litigations. We understand the appropriates application of security technology. This diverse group of security experts has the specialized expertise needed to support litigation over a wide range of security lawsuits. Security Management Services International (SMSI) also provides their clients with Security Management Support including incident tracking and analytics. The consulting side of SMSI seeks to mitigate the risks and threats that may produce security litigation.

If you contact Bill Nesbitt, CPP, you will find he is willing to openly discuss your case with you without preconditions and prior to being retained. You will find that his responses to your questions will be candid and without reservation.

Call Bill at 805/499-3800 or email at: bill@smsiinc.com & through LinkedIn: http://www.linkedin.com/in/williamnesbittcpp. Bill's LinkedIn Group, Security Source Online has over 14,000 members (new members are welcome). Go to Social Media (Below) and click the LinkedIn icon. You will find serval relevant articles.
---
Areas of Expertise
Alarms
Apartment/Condominium Security
Bars/Lounges/Night Clubs
Casino & Gaming Industry
Crime Foreseeability
Crowd Control
Deadly/Excessive Force
Hospital Security
Hotel Security
Inadequate/Negligent Security
Parking Lots/Garages
Police Procedures
Premises Liability
Restaurant Security
Retail Security
School Security
Security Guards
Security Management
Special Event Security
Violent Crimes
Workplace Violence
---
Expert Background
Q:

Please list your professional accreditations, degrees, licenses, and certificates granted:

A:

Board Certified Protection Professional
BA West Virginia Wesleyan College
ASIS Program for Security Executives the Wharton School, U of PA
Certified CPTED Practitioner: Crime Prevention Through Environmental Design ; Florida Atlantic University; School of Architecture

Q:

Please list your affiliations or memberships in any professional and/or industry organizations:

A:

ASIS International
IAHSS (International Association of Hospital Safety & Security)
International Council of Shopping Centers
International CPTED (Crime Prevention Through Environmental Design) Association
American College of Healtcare Executives
American Society for Healthcare Risk Management: Patient Safety Task Force
International Society of Crime Prevention Practitioners
Cal DOCA Board Member

Q:

Please list any teaching or speaking experience you have had, including subject matter:

A:

American Law Firm Association - Defending Security Litigation

ASIS International - Avoiding Security Litigation - Applying Security Metrics

American College of Healtcare Executive(ACHE)Mitigating Security Litigation

Alpha-Beta: The Mitigation of Workplace Violence

Q:

Have any of your accreditations ever been investigated, suspended or removed? (if yes, explain)

A:

No

Q:

On how many occasions have you been retained as an expert?

A:

Over 350
Our ratio between. Defense Cases and Plaintiff Cases is about equal.

Q:

For what area(s) of expertise have you been retained as an expert?

A:

Premises Liabiltiy - Personal Injury: Hospitals, Apartment Buildings, Office Complexes, Hotel/Casino Security, Public Schools, Universities, Nightclubs, Parking Facilities, Shopping Centers & Malls, Retail Stores, Major Sports/Entertainment Venues, Workplace Violence, Use of Force, Mall Security, Hospital Security, Hotel Security, Parking Lot Security, School Security, Supply Chain Security Breach; Negligent hire

Premises Liability - Property Loss: Warehouses, Trucking Terminals, Ports, Supply Chain Operations

Intentioanl Torts (Excessive Use fo Force, False Arrest, False Imprisonment)

Negligent Taining, Retention, Hiring, and Supervision.

Q:

In what percentage of your cases were you retained by the plaintiff?

A:

45%

Q:

In what percentage of your cases were you retained by the defendant?

A:

55%

Q:

On how many occasions have you had your deposition taken?

A:

400+

Q:

When was the last time you had your deposition taken?

A:

6/13/17

Q:

On how many occasions have you been qualified by a court to give expert testimony?

A:

300+

Q:

On how many occasions have you testified as an expert in court or before an arbitrator?

A:

147+

Q:

For how many years have you worked with the legal industry as an expert?

A:

34+

Q:

What services do you offer? (E.g.: consulting, testing, reports, site inspections etc.)

A:

Security Audits, Security Design, Training, Security Management Support Programs, Workplace Violence Prevention, Security Awareness Programs, Vendor Interface, RFP Development, Seminar Presentations, Security Assessments, Security System Review; CPTED Analysis; Security Design; Crime Analysis; Review Background checking Protocols.

Q:

What is your hourly rate to consult with an attorney?

A:

$395.00

Q:

What is your hourly rate to review documents?

A:

$395.00

Q:

What is your hourly rate to provide deposition testimony?

A:

$425.00

Q:

What is your hourly rate to provide testimony at trial?

A:

$425.00

Q:

Please list any fees other than those stated above (E.g.: travel expenses, copy fees, etc.)

A:

Fully documented travel expenses. Business Class Air Travel.
---
---
References
Chris Oddo
McGinnis, lochridge, & Kilgore
600 Congress Avenue,
Suite 2100
Austin, TX 78701
(512) 495-6037
coddo@mcginnislaw.com

Harvey Jay
Saalfield, Coulson, Shad & Jay
225 Water St., Ste. 1000
Jacksonville, FL 32202-4454
904 /355-4401 X-17
harvey.jay@scsjlaw.com
---
---
---